A small group of local residents has for some time now had the dream of writing an all-encompassing book about Gansbaai. This book will contain full information and stories about Gansbaai and its colourful history.

From this week on, we will be posting a short story from the Book every week. This is the first post: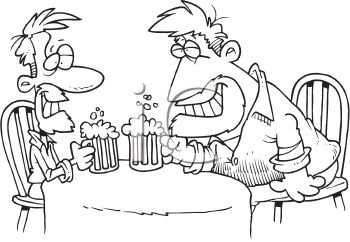 Ek klop een nat winterse Sondagmiddag by my destydse buurman op Panorama om hulp aan – my bakkie het in 'n modderpoel in die pad onderkant sy huis gaan vassteek. Buurman sê ons drink eers 'n dop voor ons die modder aandurf. Ons sit om die eetkamertafel, ek, buurman en sy swaer, wie se kind se doop glo daardie dag gevier word. Daar staan 'n paar bottels brandewyn op die tafel, en 'n beker "Coke". Buurman skink vir my vier vingers brandewyn in 'n lang glas, en tem dit met 'n bietjie "Coke".

Ek vat die eerste sluk en dit smaak glad nie soeterig soos ek verwag het nie.
"Wat drink ons nou hier, buurman?" verneem ek, effe verbaas.
"Bgannewyn en bêgwateg, natuuglik," kom die antwoord…

If you would like to submit your own story and/or find out how to get involved in this project please visit our website for more information.