If you're looking for a challenging trail run combined with a funky festival then we've got just the thing for you. Gansbaai is proudly hosting the fourth annual Funky Fynbos Festival and it's an event not to be missed!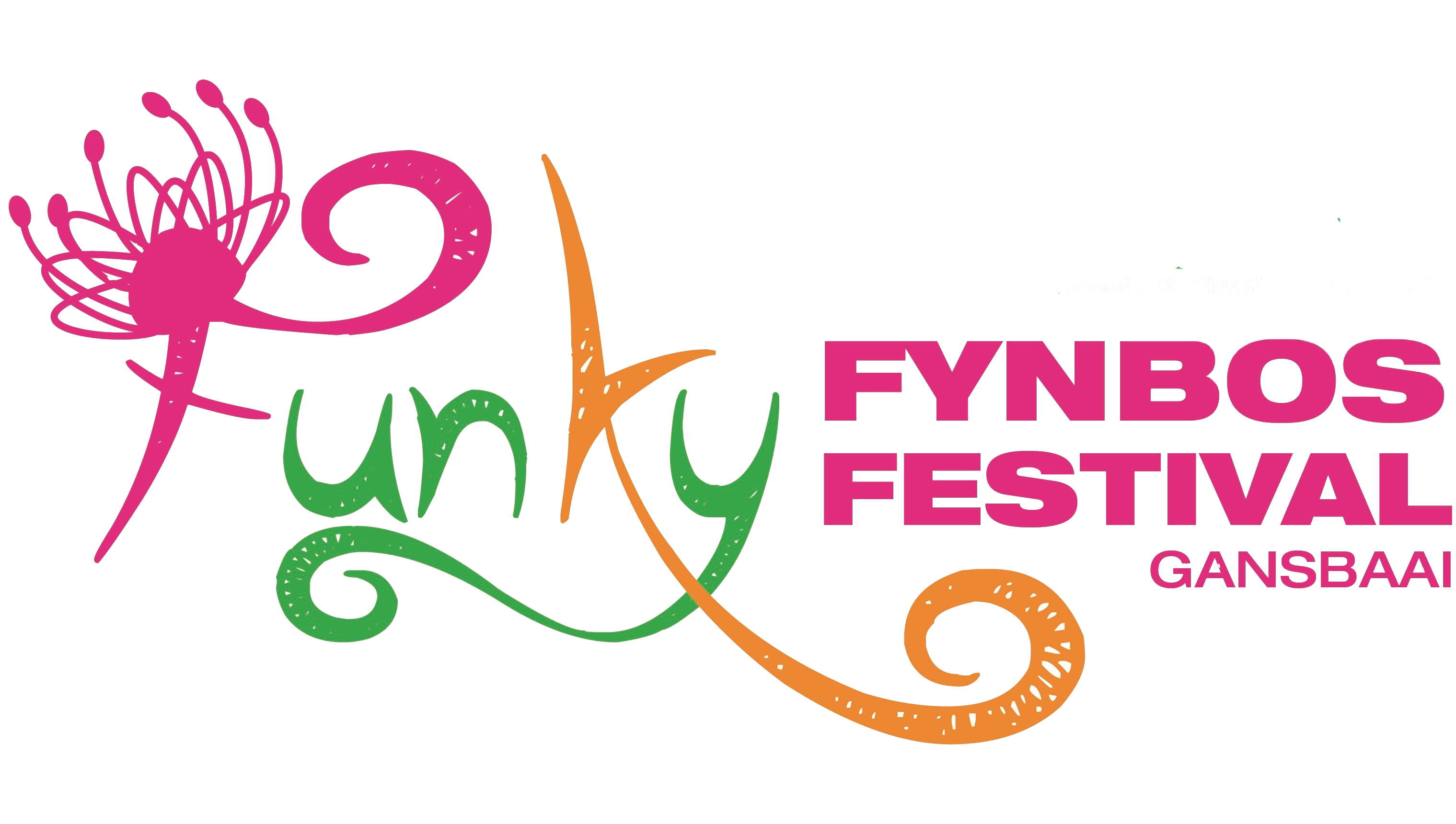 The Funky Fynbos Festival is a combination of the best of the best of Gansbaai - great food, great wine and great activities. Running over the weekend of 22 - 24 September 2017, the event offers a variety of fun and excitement for the whole family. Join the festivities and take part in a variety of things like wine tasting, fishing competitions, tasting local craft beer and sports events like the Funky Fynbos Trail Run.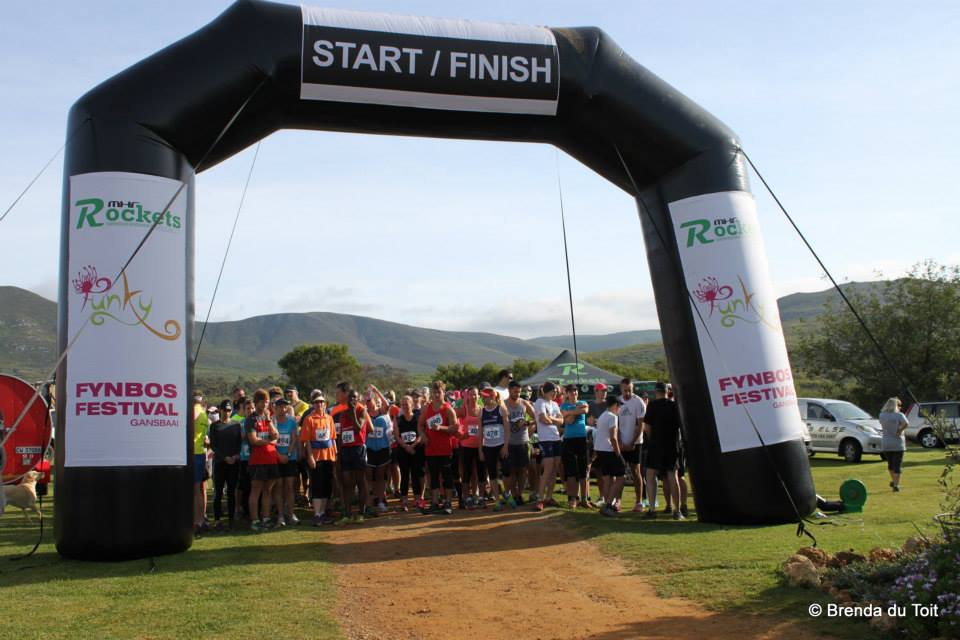 Taking place on the sunday, 24 September, the Trail Run includes a selection of different routes to suit your level of experience with great prizes to be won in the end. Here are the full details of the Funky Fynbos Trail Run:
Long Route
Distance: 30km
Entrance: R280.00
Start: 07:30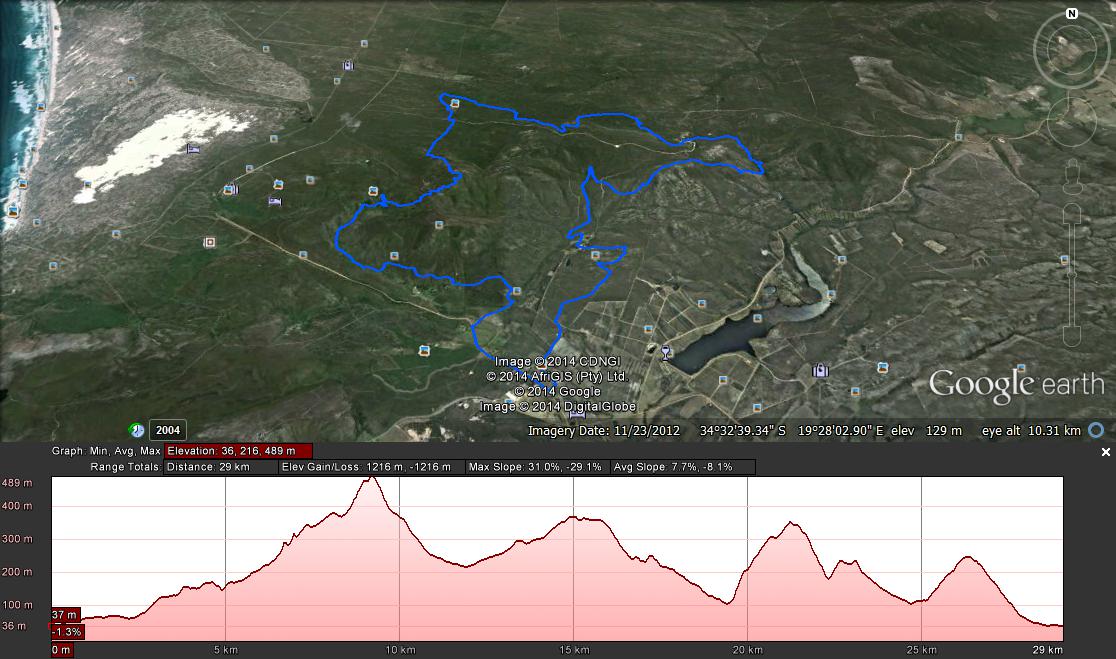 Medium Route
Distance: 12km
Entrance: R130.00
Start: 08:30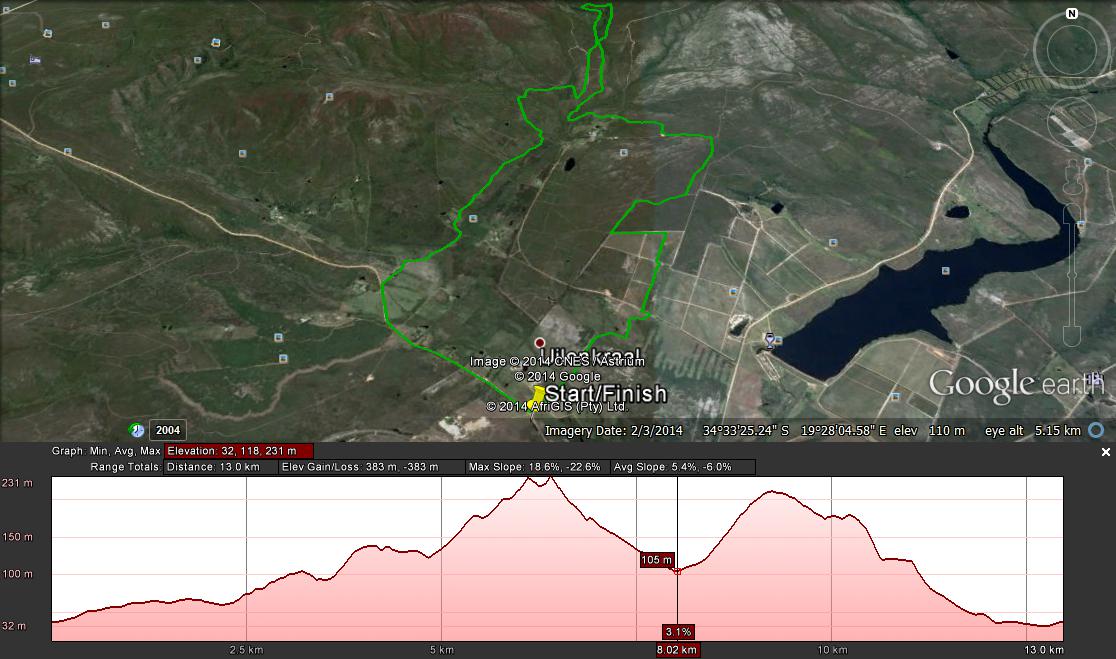 Short Route
Distance: 6km
Entrance: R50.00
Start: 09:00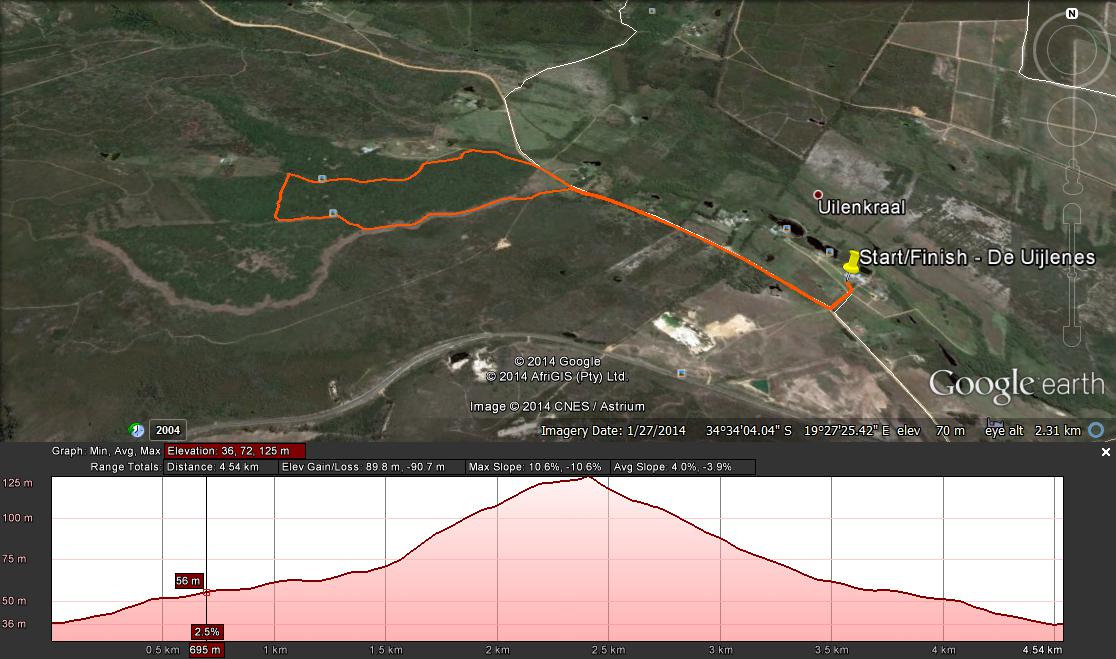 This year the Funky Fynbos Festival races will also include a Duo Challenge. Those who feel up to the challenge can take part in both the Trail Run and the MTB Race. Here follows the details:
Long Duo Challenge
Distance: 50km MTB + 30km Trail Run
Entrance: R450.00
Medium Duo Challenge
Distance: 27km MTB + 12km Trail Run
Entrance: R250.00
Short Duo Challenge
Distance: 17km MTB + 6km Trail Run
Entrance: R100.00
All sporting events will be hosted on the beautiful Lomond Wine Estate this year which provides a good challenge with stunning vistas to enjoy along the way. Please remember to bring sunscreen and water. There are also a few race rules to note:
Participants must carry a card with their full medical details
Participants are reminded to not take take shortcuts, litter or abuse other participants - doing so will result in disqualification
Participants who wish to withdraw themselves during the race, please notify the race organiser Sean Privett @ 0824111008
For the 30km race:
Participants are required to carry water and be prepared for a challenging run
Participants are required to carry a windshell and emergency blanket in the event of bad weather conditions
Registration can be done online and late entries and registration can be done at Lomond Wine Estate on Friday, 22 (14:00 - 19:00), Saturday, 23 (10:00 - 17:00) and Sunday, 24 (06:30 - 7:30).
The first 200 participants to finish will receive a goodie bag and the main prize giving starts at 13:00. There are great cash prizes as well as Lucky Draw Prizes to be won on the day.
As the Trail Run is only taking place on Sunday, there is plenty of time for participants and their parties to enjoy the rest of the festivities. The rest of the program at Lomond includes wine tasting, live music, kids entertainment, food and craft stalls and even a fishing competition. Heading into town there are two more event venues, namely the Protea Centre on the main road and the Gansbaai Harbour. These venues will also showcase a variety of stalls, music, great food and wine, fynbos talks and displays as well as a fish braai competition and street parade - you definitely don't want to miss this!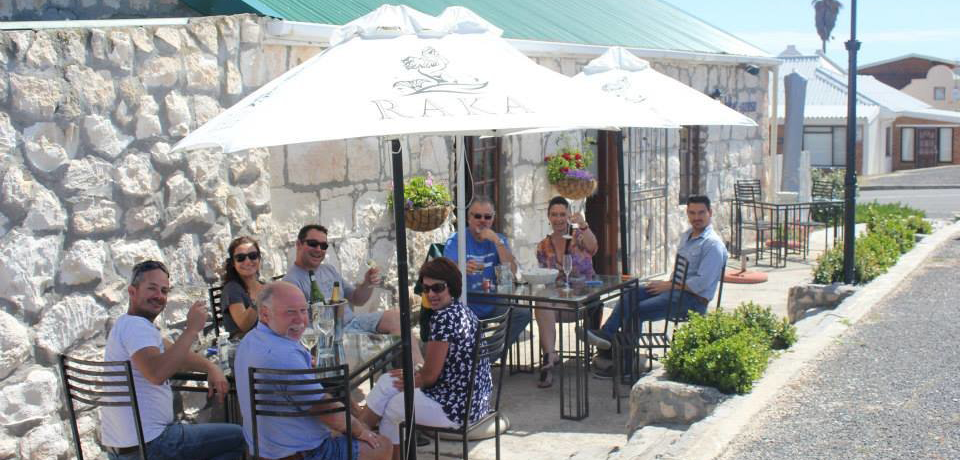 Those looking to make a full weekend out of it, why not book into one of the great accommodations in Gansbaai and take the time to explore all it has to offer? Browse through the different craft and curio shops, enjoy a delicious meal at one of the places to eat or even venture out on another adventure while you're here. Gansbaai offers a variety of outdoor activities like mountain biking, quad biking, Marine Big 5 Eco Boat Trips, Shark Cage Diving and some of the best hiking trails in the region. Once you've sampled the landscapes on offer during the Trail Run, you can book a more leisurely exploration of the area with one of the local hiking guides, including Beachcomber Guide, The Fynbos Trail, Africansunroad and Perlemoen Trails.
Gansbaai looks forward to welcoming you and wishes you good luck!