Published: 03 October 2013
By:Heather Dalton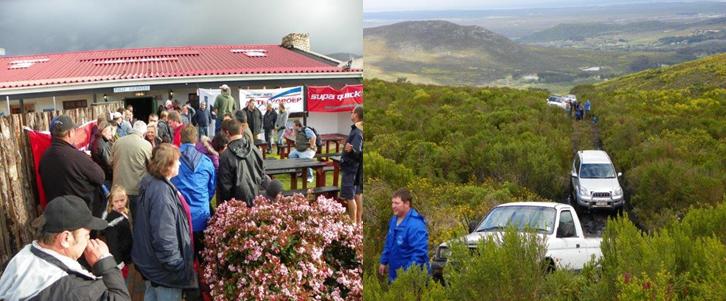 Tough 4x4 drivers from across the country descended on Gansbaai on Saturday 21 September – all in the name of early childhood development in the region. The Flower Power 4x4 Day attracted drivers to some challenging routes, including a route across Flower Valley Farm. Proceeds from the day went to the Flower Valley Early Learning Centre.

Nearly 50 drivers tackled four routes in the Overstrand area. According to the Flower Power 4x4 Day organiser, Woensdregt Basson, the weather ensured the routes were even more challenging, with drivers getting stuck on all four of the routes. Tractors were called in to be on standby to assist where necessary.

Basson said, "It became clear that getting stuck in the mud and taking on the poor weather helped build the team spirit of participants, who really enjoyed the outing. The feedback was very encouraging, particularly for next year's event."

Besides a muddy route over Flower Valley Farm, drivers also headed out towards Panorama, Murasie and enjoyed the Witblizroute. The four routes offered beautiful mountain scenery, as well as some tough uphills and tracks of mud, grass and sand.

At Johnny Rocket's Pub, where the event started, bystanders enjoyed entertainment and food to keep them warm. Basson said, "The people who joined us on the day weren't just 4x4 fans, but were genuinely interested people who came to open their hearts for Flower Valley."

Flower Valley Conservation Trust would like to thank all those involved in organising the day, and all the donors, for ensuring the day was a success, and for supporting our Flower Valley Pre-school, home to 20 children aged between two and six.
Heather Dalton