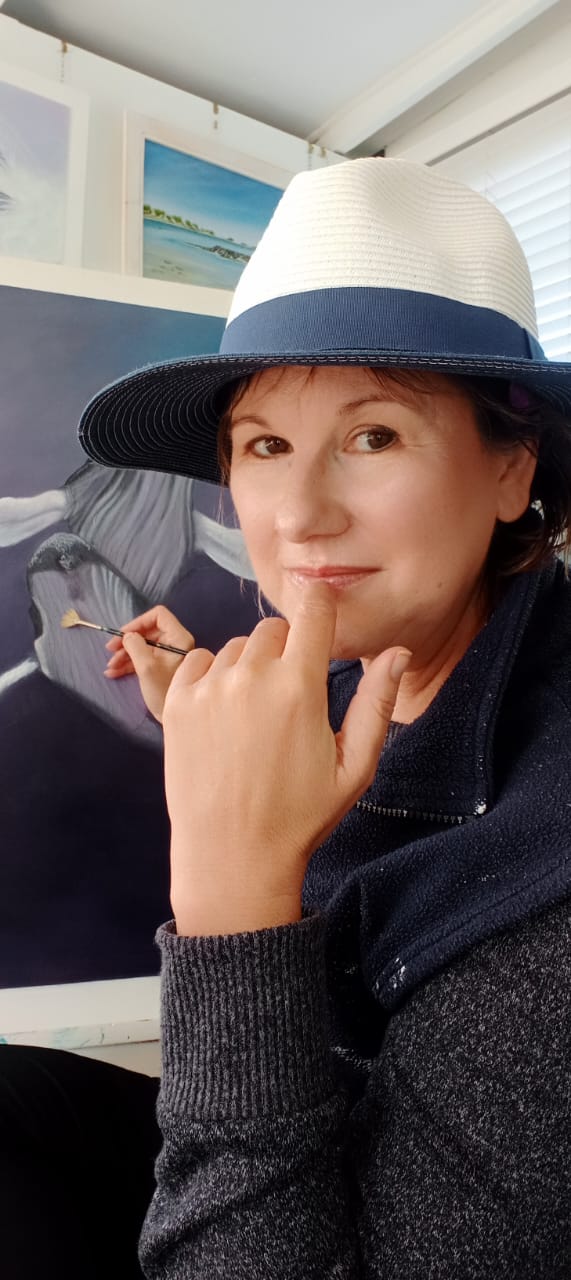 Hester Coetzee is an exceptional individual, characterized by her confidence, vibrancy, gentleness, and balance. She is a woman of remarkable talent, with an extraordinary passion for life. Her talents are many, but it is her skill in creating beautiful art that truly sets her apart.
Art, for Hester, is not merely a hobby but a nourishment for her soul. It is her sacred conversation with God, a conduit for expressing her love for life and appreciation of all of God's creation. Every stroke of her brush brings to life timeless, elegant pieces that resonate with warmth, softness, and a subtle yet potent message of love, hope, and appreciation. Her artistry has reached owners as far as Europe, adorning local guest houses and private homes.
Hester's journey into creativity began at an early age, nestled at her grandmother's feet, engaged in knitting, crocheting, and various other creative projects. Her talent was recognized by her first-grade teacher, and by fifth grade, she had completed her first self-portrait.
Despite her early artistic inclinations, life led her towards a career in the corporate world, specifically in the financial sector, and later the wellness industry. These experiences enriched Hester's understanding of business and personal development.
Equipped with a BCom Accounting degree, a diploma in Therapeutic Holistic Aromatherapy, Holistic Reflexology, and Colour, Style, and Image Consultancy, Hester also has a background in interior decorating and curtain making. It was not until the age of 40 that she rekindled her love for art, enrolling in a three-year art program with Rhona Swartz. This marked the beginning of her journey back to her authentic self, re-igniting her passion for creating beautiful art.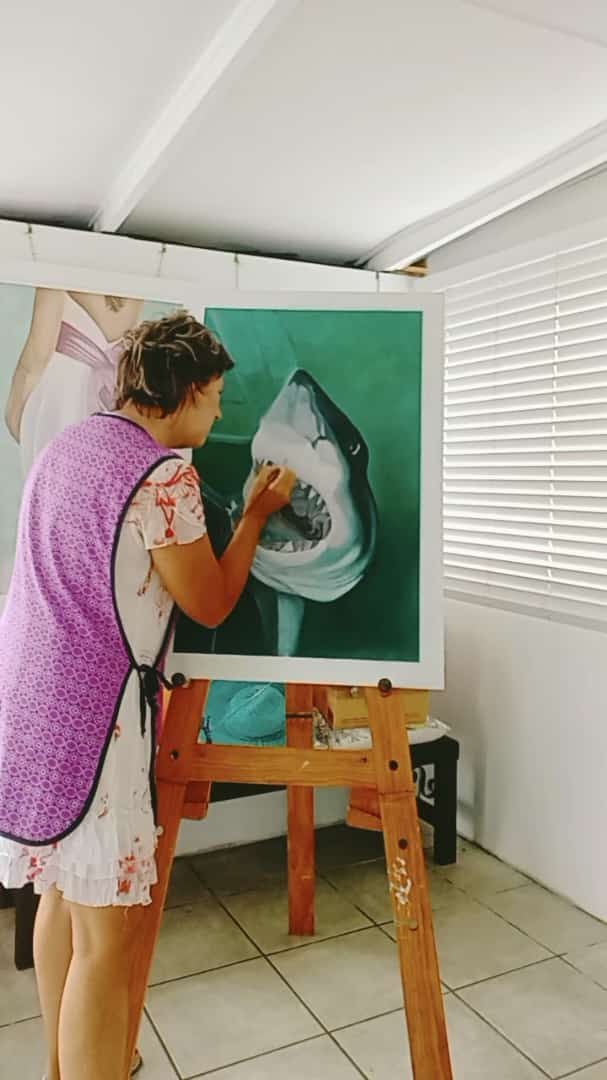 Hester's artistic repertoire is diverse, spanning pencil, pen, pastels, acrylics, watercolours, ink, acrylic pouring, and oil, with oil being her preferred medium. Her quest for self-growth and a desire to add more flavour to her life led her to Franskraal. This serene and expansive setting provides the perfect backdrop for her to pursue her passion for creating timeless, elegant art.
Living a coastal life, Hester relishes beach walks, sips of tea at sunset, picnics, swimming, cycling, chess, and forest visits.
For more information about Hester's incredible journey and her beautiful work, click here