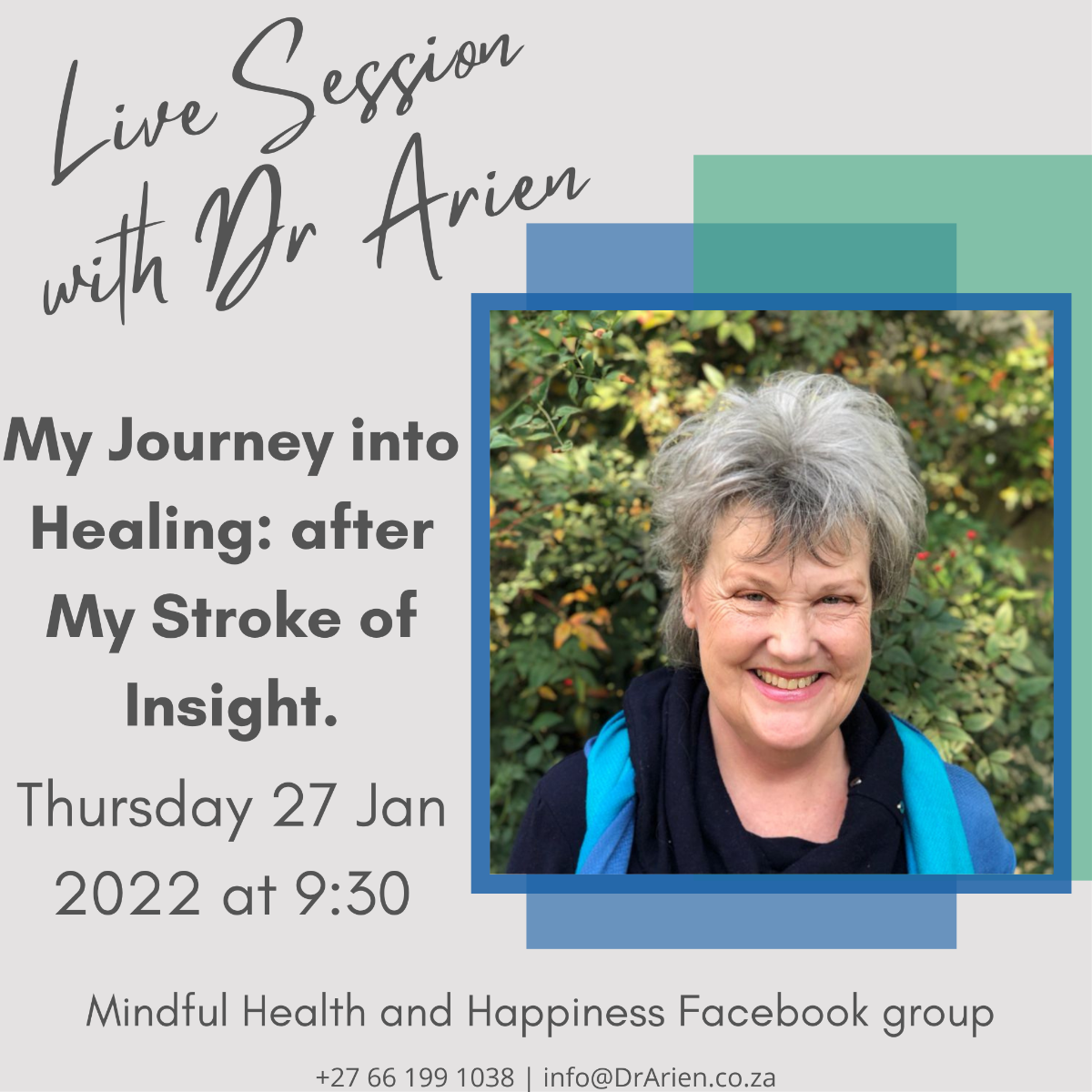 Celebrating Dr Arien!
We would like to wish Dr Arien a very happy birthday today. Ariani Health Solutions would not be the same without her.
As we celebrate Dr's life, today we would also like to invite you to her talk on Thursday at 9:30 on our Mindful Health & Happiness Facebook Group.
Dr Arien will share more about how she coped with many health challenges throughout 2021.
She will share the practical tips and tools she used that helped her cope with the intense physical threat to her survival (stroke, covid, visual impairment) and intense fear, ongoing worry and relentless anxiety.
This will help you cope too!
Dr's complimentary online live talk (My Journey into Healing) is on 27 January 2022 at 9:30. If you can't make it live, feel free to watch the recording in our group.