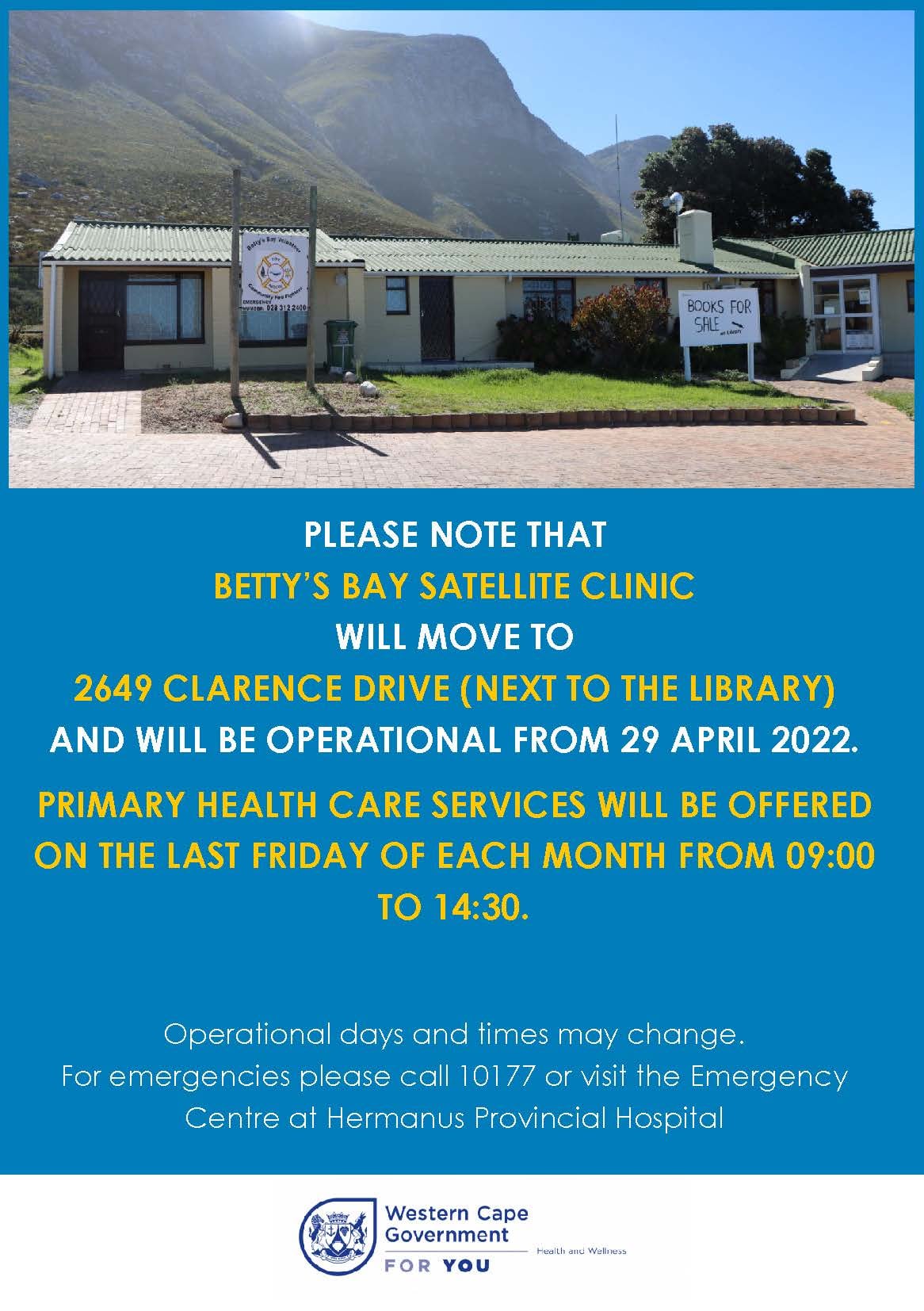 NOTICE: Betty's Bay Satellite Clinic is Moving Premises
The Betty's Bay Satellite Clinic will move to 2649 Clarence Drive, next to the Betty's Bay Library.
They will be operational from Friday, 29 April 2022.
Primary Health Care Services will be offered on the last Friday of each month from 09:00 - 14:30.
For emergencies, please call 10177 or visit the Emergency Centre at Hermanus Provincial Hospital.
Issued by:
Department of Health