Napier Village Market - where people get together!
Come along and enjoy a FUN morning at the Napier Village market at El Gallo every Saturday.
Get your freshly baked REAL HOT-X-BUNS as well as assorted breads (including the new full grain rye), danishes, awesome pies with homemade pastry and other yummy-yums at the bakery stall.
Enjoy assorted home-made quiches or a breakfast bun with a good cup of real Illy coffee - or a glass of wine.
Patrick will have an assortment of spicy - and not so spicy - chilli sauces and organic sugar-free peanut butter whipped up in his own kitchen.
Madelaine will be there with her authentic kiln baked pottery, baked right here in our beautiful town - a wonderful gift for someone special.
It's time to do a last bought of frantic gardening before Winter, and Sarah Foyle will be on hand with her bouquets, fantastic plants and herbs - and a little free advice if needed...
If you are in the mood for a little Italian romance, Marissa's "flavours of Italy" table will delight you and entice you.
For those who have already over-indulged, Giselle's herbal tonics and remedies will be most welcome!
Not a fan of too much gluten? Luanne has a whole range of gluten-free products for you to peruse.
Why not spice up the weekend with a visit to Mike the Spiceman, who will introduce you to a whole range of Mediterranean and Middle Eastern flavours.
And to top it all off, Nicolene's French corner will tempt you with fresh croissants.
...and finally, pick up your freshest of fresh vegetables from Lucas, the local veggie man.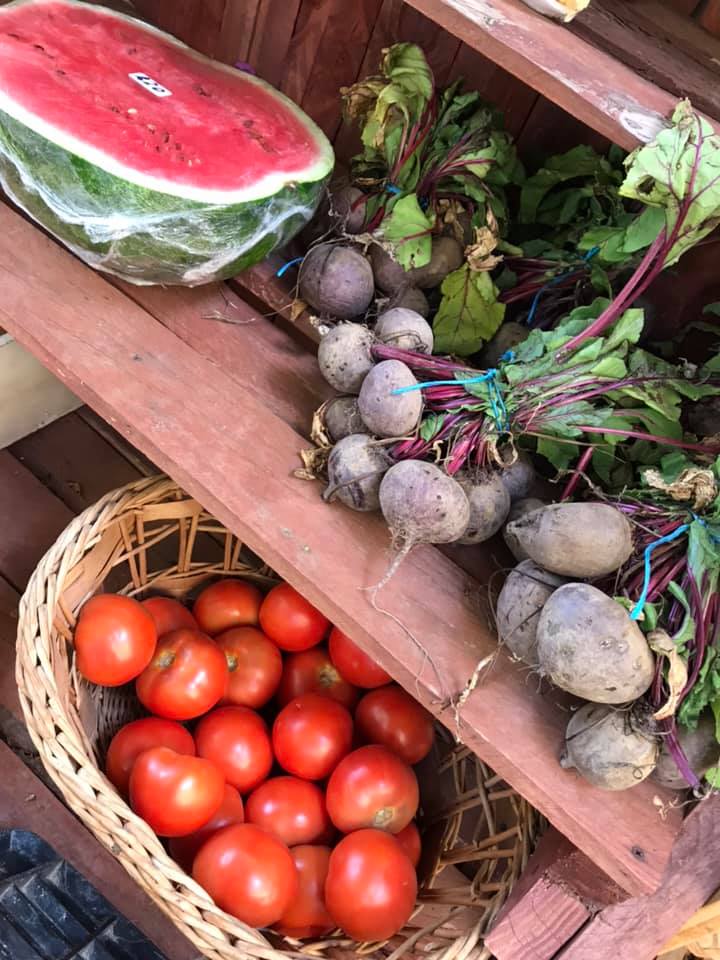 Once done and dusted with the market, pop in next door to Pascal's of Napier for A WELL-DESERVED COCKTAIL, cheesecake, triple chocolate cake or the best lemon meringue in the Overberg - or enjoy a superb lunch from our diverse menu (including vegetarian and vegan options).
See you there!