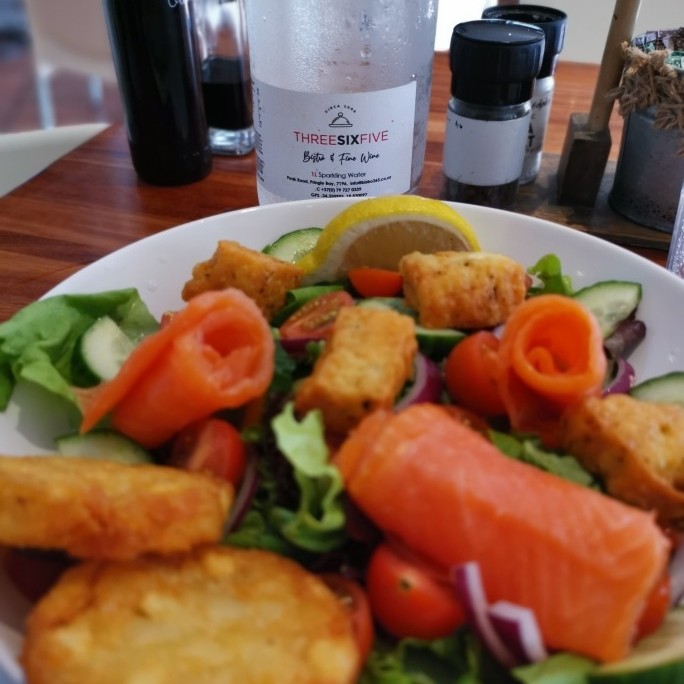 Smoked Salmon Salad
Shavings of smoked salmon and capers tossed together with salad greens, served with 2 potato rösti and haloumi cheese.
"You will not be disappointed! This salad is a sensational fresh explosion of complimenting ingredients that tantalizes your taste buds... and you are left with the thought of what dish you want to explore next!"
For more information or to book, contact Bistro Three Six Five.