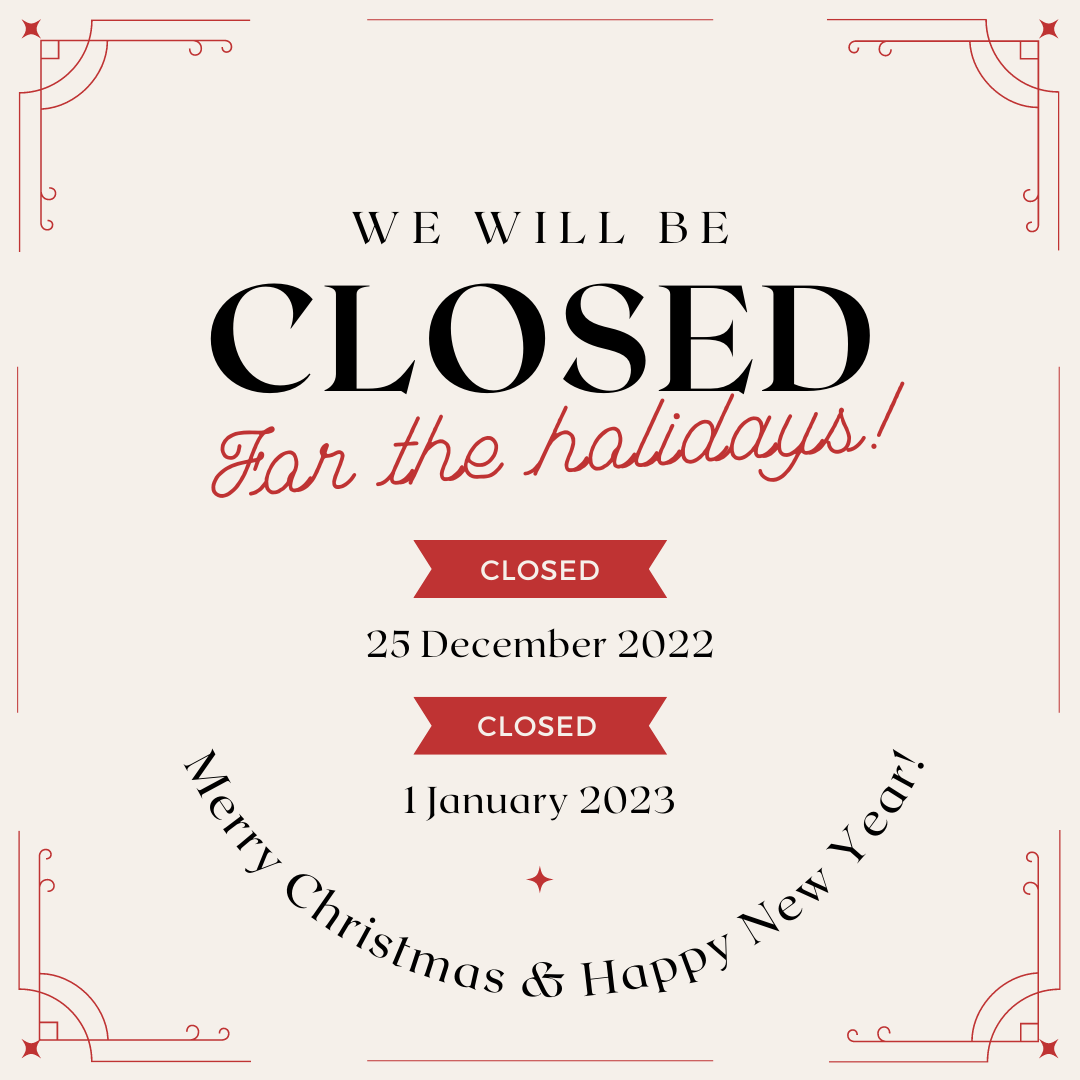 Closed: 25 December 2022 + 1 January 2023
We will be closed on the 25th of December 2022 and the 1st of January 2023 to spend some well-deserved quality time with our family and friends.
We will be open on Christmas Eve for lunch and dinner.
For more information, contact Bistro Three Six Five.