Villiersdorp has a charming and well-preserved heritage on nearly every street corner. There are nine churches in town. St Augustine's in Union Street is the oldest and most beautiful, built from stone in 1858. An intriguing underground burial vault lies inside this Anglican Church. Be sure not to miss a visit to Oude Radyn, a beautiful 19th century historical building on Church Street.

Further along the same road, you can still find wooden gutters hanging off old Victorian cottages, and beautifully kept back yards spilling over with flowers and quirky cactus gardens.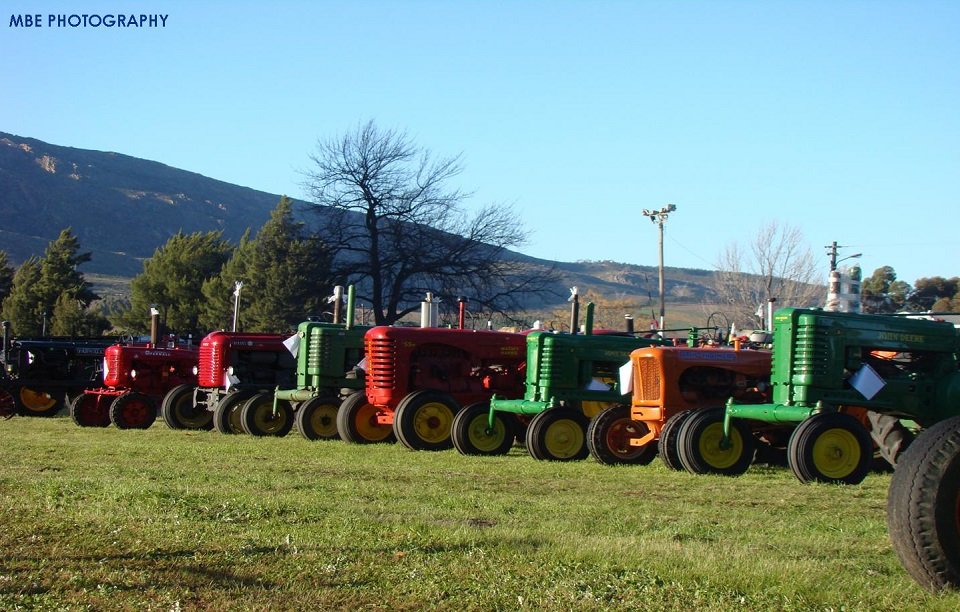 Villiersdorp is also the proud home of the only Veteran Tractor and Engine Club in South Africa. The Tractor and Trekker Museum houses an extensive vintage collection of tractors and engines, some of which date back as far as the 1920's. Each machine has been lovingly restored to full working order by a group of local enthusiasts. The National Tractor Festival takes place in August as a tribute to their beauty and rarity.

For those who think they are not mechanically-minded, there's something about the elegance and style of the machines that speaks to that little part of nostalgia we all carry around somewhere in our hearts. It also proves a fun and educational outing for the kids.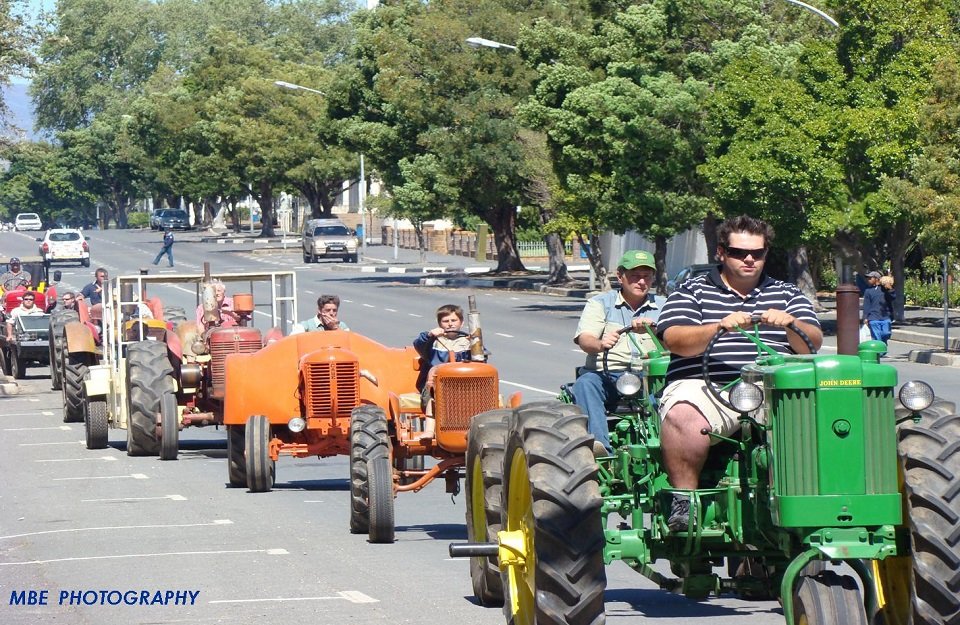 These are the same charismatic folks who were responsible for making recent town history by recusing the last steam tugboat in South Africa from its uncertain fate. Named the Alwyn Vincent, this rare piece of South African heritage travelled all the way from Cape Town Harbour where it was under threat of being stripped and its parts used for scrap. After countless fundraisers, logistical meetings, support rallies and the auctioning of a painting of the tugboat by a local artist, Alwyn Vincent finally arrived in Villiersdorp in June 2014.

Restorations are currently underway in a make-shift dry dock that it shares with fruit packaging crates, after which the beloved 47-metre tugboat will be displayed somewhere as a town monument. However, the final resting place of the Alwyn Vincent is still undecided. Talk of the town is divided between the tug being brought back to its natural habitat on the Theewaterskloof Dam and it being transformed into a coffee shop and backpackers for travellers. Only time will tell.