About
"Women and Children First!"
The Danger Point Lighthouse first exhibited its light on the 1st of January 1895 and was built on the treacherous stretch of coastline that saw the tragic sinking of the HMS Birkenhead in 1852.
The lighthouse has a white octagonal masonry tower with a red lantern which stands just over 18 metres high. The lantern uses group flashing, three light flashes every 40 seconds, to send its life-saving message out to sea.
A memorial on the lighthouse grounds commemorates the brave soldiers who perished when the ill-fated HMS Birkenhead struck an unmapped submerged rock only 1.7 kilometres offshore. That fateful night when more than 450 soldiers stood fast as all the women and children aboard the ship made their way to safety in the few available lifeboats, has been cemented in history.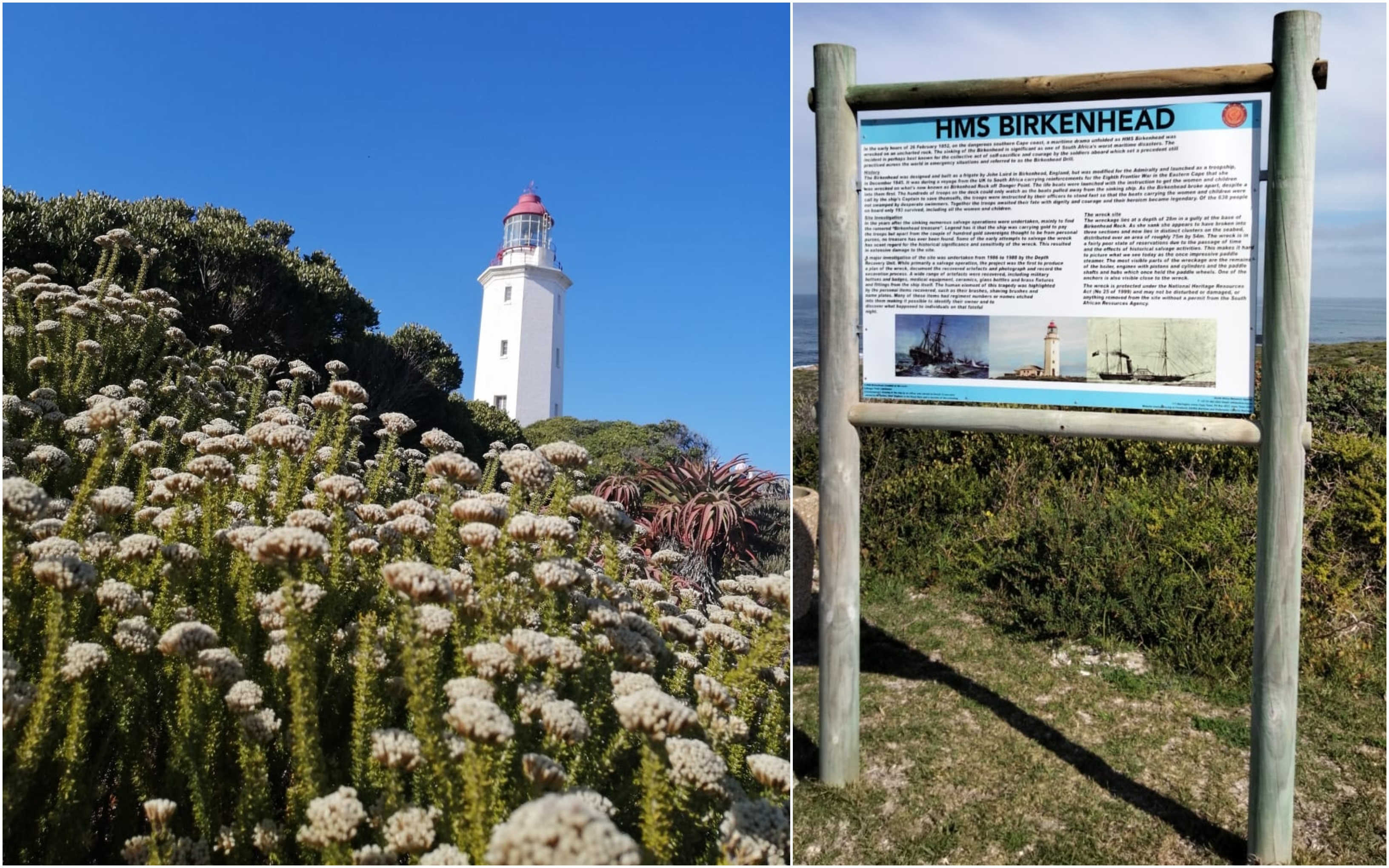 Directions
Danger Point Lighthouse is a short drive from Gansbaai town centre.
Directions to Danger Point Lighthouse (from Hermanus)
Travel on the R43 from Hermanus to Gansbaai
Drive through Gansbaai until you reach the four-way intersection at the industrial area
Turn right towards Kleinbaai onto Van Dyk Street for 1.3km
Turn right at the African Seabird Sanctuary intersection onto Lord Roberts Street for 2.6 km
Turn right onto Kabeljou Street for 2.9 km until you reach your destination