Gansbaai Things to Do
Explore, Experience & Enjoy Gansbaai
Different people come to Gansbaai for different reasons and in different seasons. This unique coast of contrasts and unsurpassed natural beauty never ceases to surprise and tantalise the thousands of folks who come to live, play or relax in this untouched Eden.

Nature lovers can pick and choose between a myriad of hiking, biking, 4x4 and horse riding trails on the various beaches and nature reserves in and around Gansbaai with its abundant bird, plant and animal life.
The huge variety of rare endemic bird and plant species are many avid birder and botanist's dreams.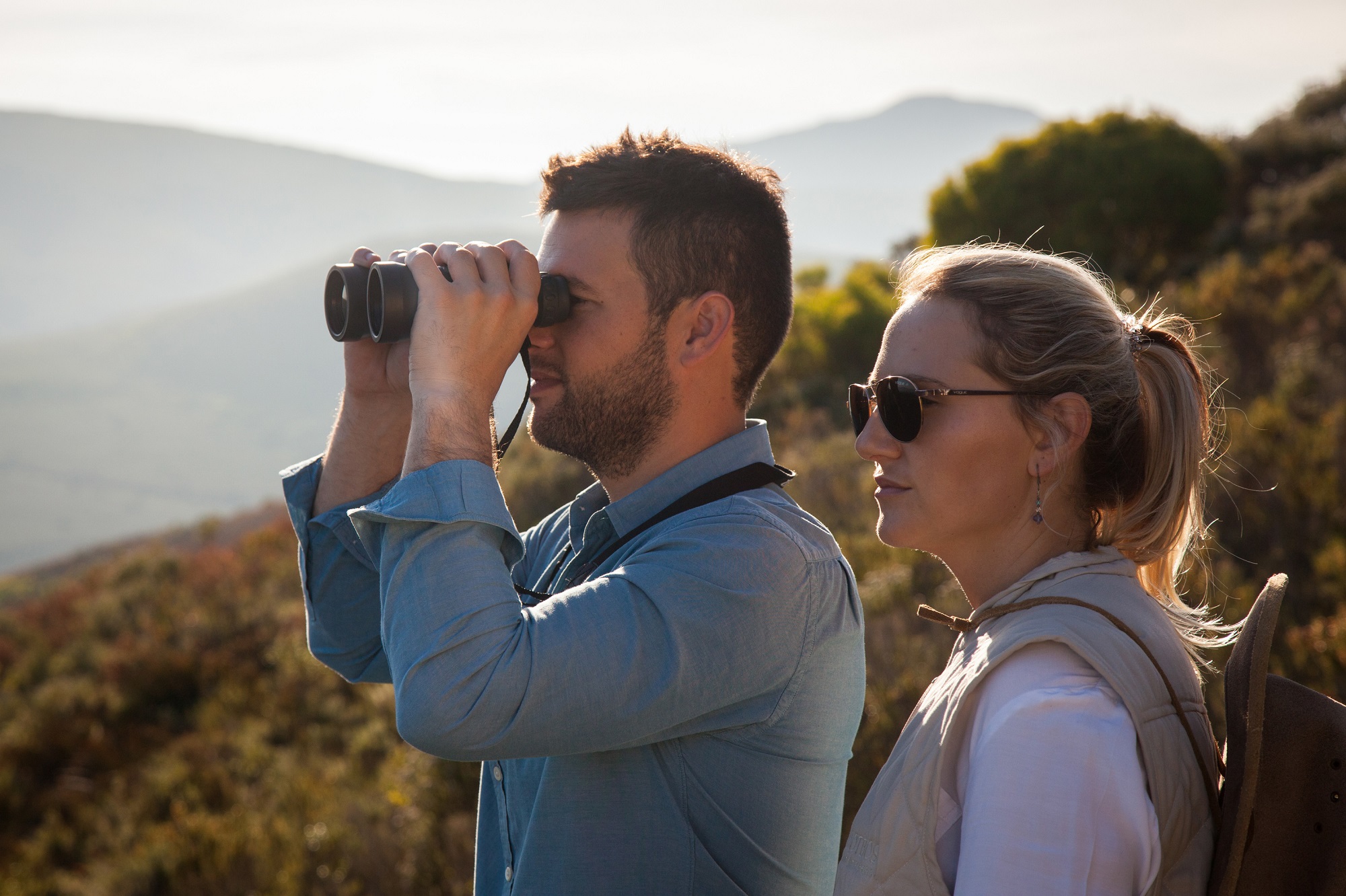 Bird watching in Gansbaai

Extreme Gansbaai outdoor adventurists can embark on kayaking, surfing and dune surfing as well as Gansbaai shark cage diving with the notorious Great White Sharks.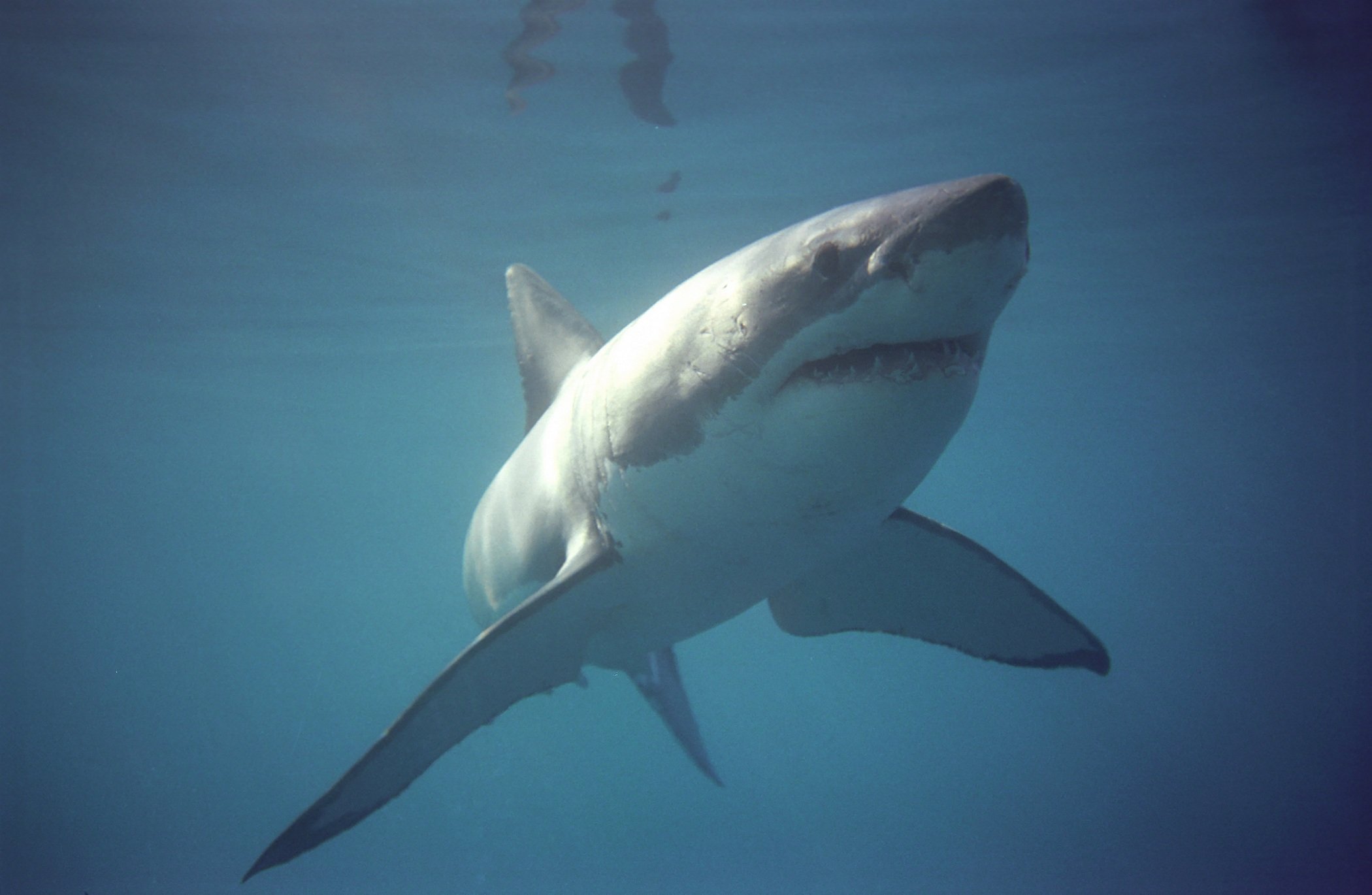 Great White Shark shark swimming gently during a shark cage dive.
Our "game viewing" trips from boat or plane to watch the Marine Big Five is an international hit - especially between July and December when tens of Southern Right Whales turn Gansbaai's coastal waters into a live stage with their mesmerising antics.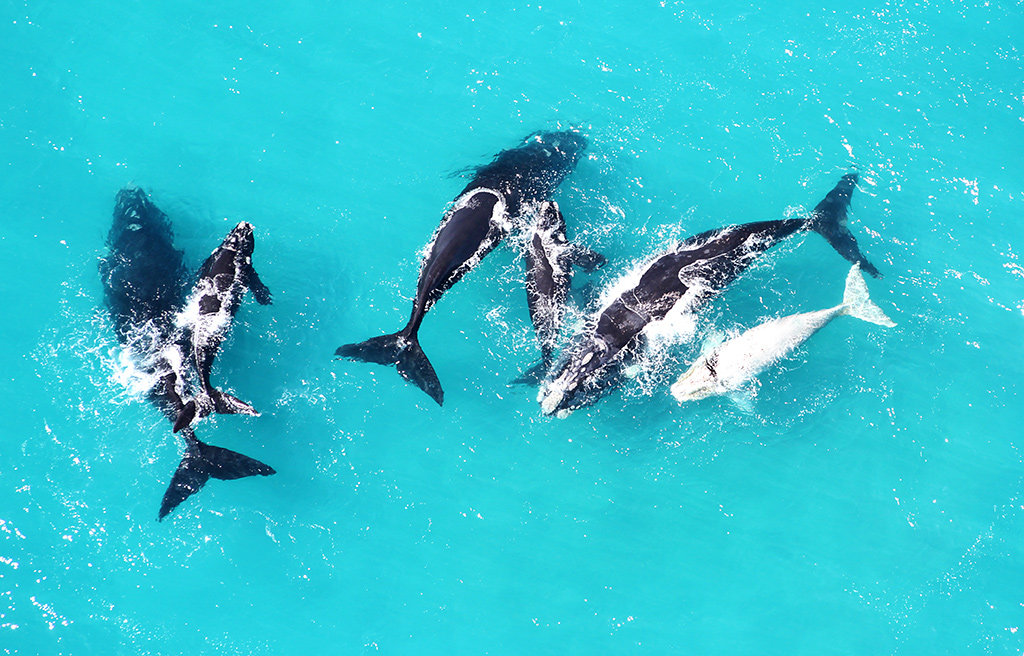 Whales in Walker Bay near Gansbaai
Sun lovers and fishermen have a wide choice of pristine white beaches, rocky outcrops and rock pools that are perfect for swimming, angling, beach activities, family picnics or simply enjoying the beautiful views and sunsets in Gansbaai.
The coastline stretches close to 50 km from Die Plaat near
De Kelders
in the west around
Danger Point
and
Franskraal
to
Pearly Beach
and
Buffeljags
in the east and is one of the most popular fishing areas in the country.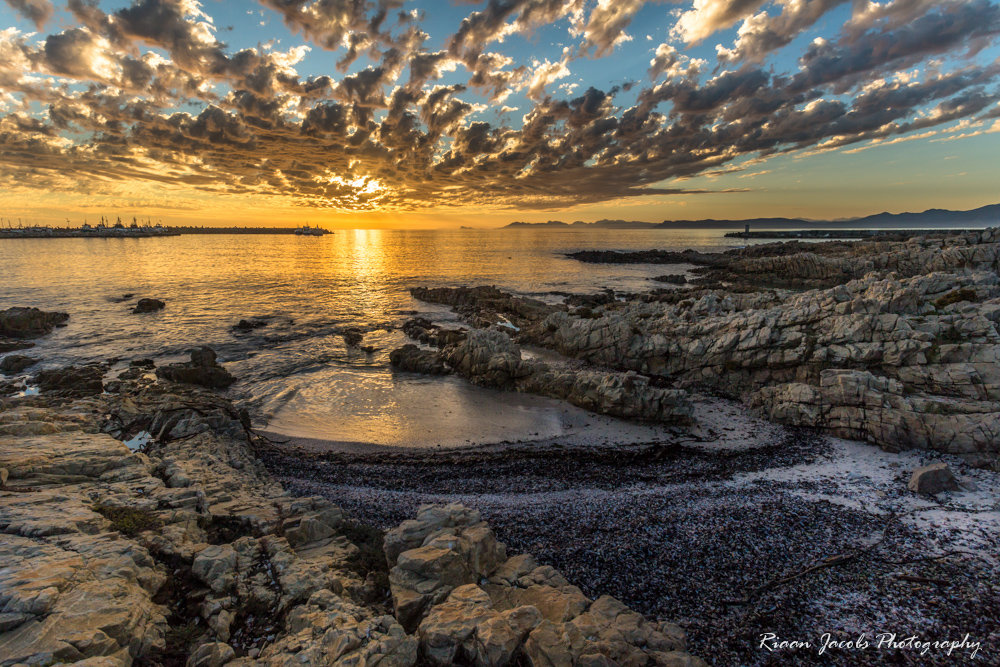 Gansbaai sunset with the old harbour to the right and the new harbour to the left.
Come explore Gansbaai's rich and colourful past at the various heritage sites. The
Strandveld Museum
and the
Danger Point Lighthouse
hoard the secrets of the famous
HMS Birkenhead
trooper and many other ships that met their doom along this rugged coastline.
Danger Point Lighthouse near Gansbaai
Take a trip down memory lane at the
Drupkelders
and the
Klipgat Caves in De Kelders
where man's earliest ancestors used to live some 60 000 to 80 000 years ago.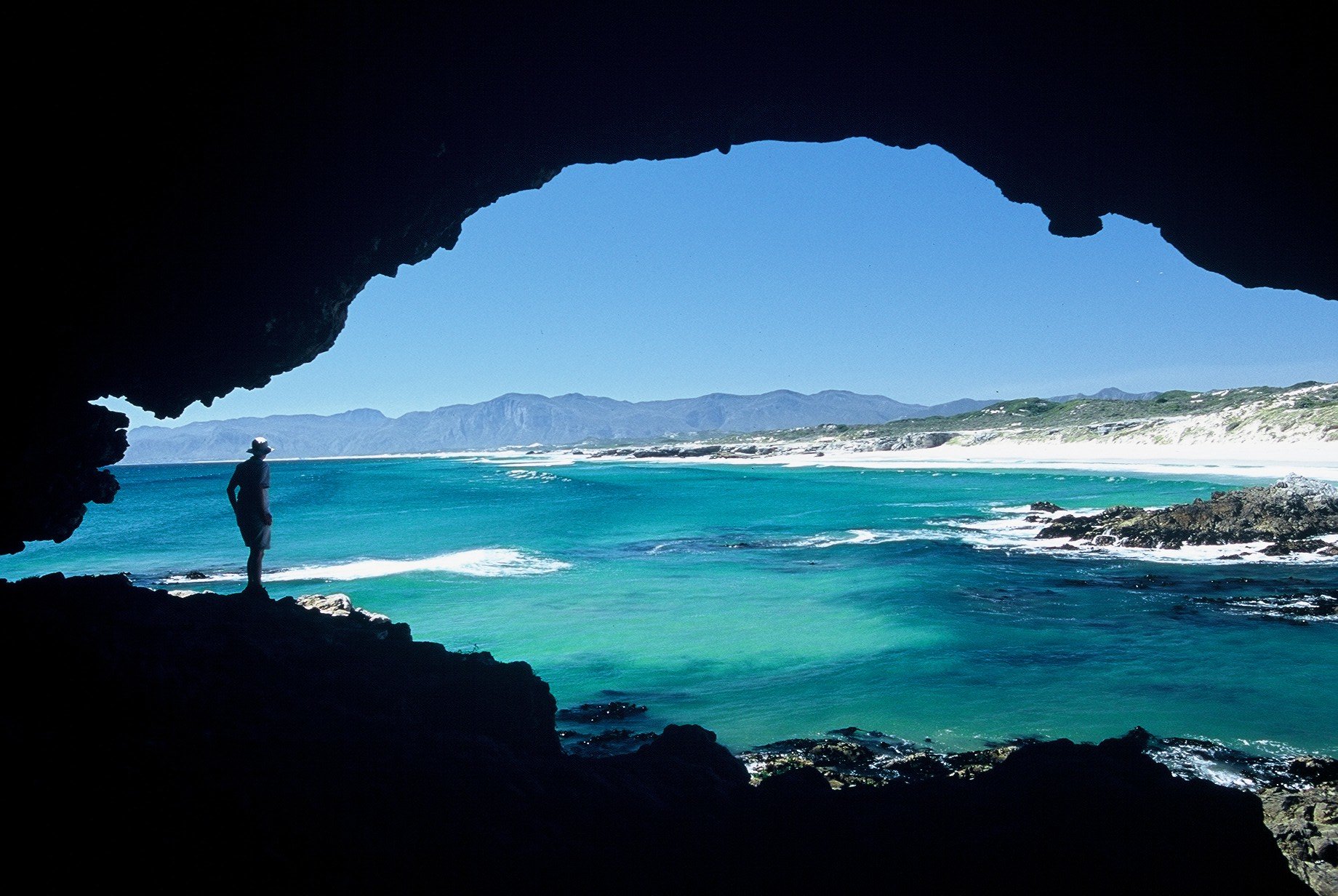 Explore ancient caves in De Kelders, near Gansbaai
Wine and beer tasting tours to neighbouring farms will whet the appetite for a variety of culinary experiences at the many pubs, coffee shops and restaurants in the area.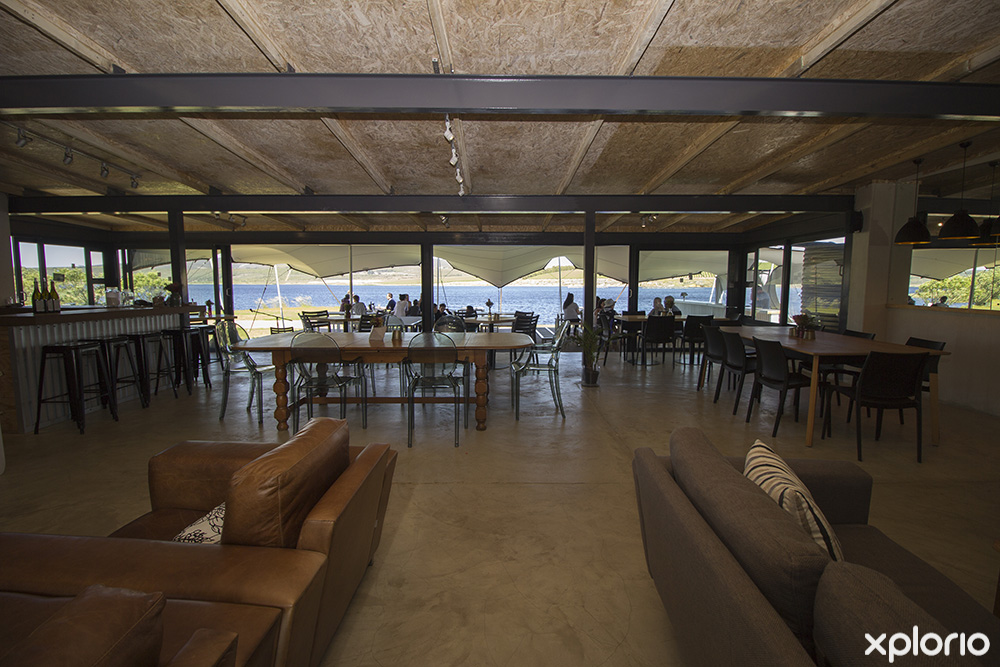 Local wine farm in Gansbaai.
The best way to end an exciting day is to relax with a glass of the Overberg's own wine at one of the scenic guesthouses or resorts while watching the spectacular sunsets over Walker Bay.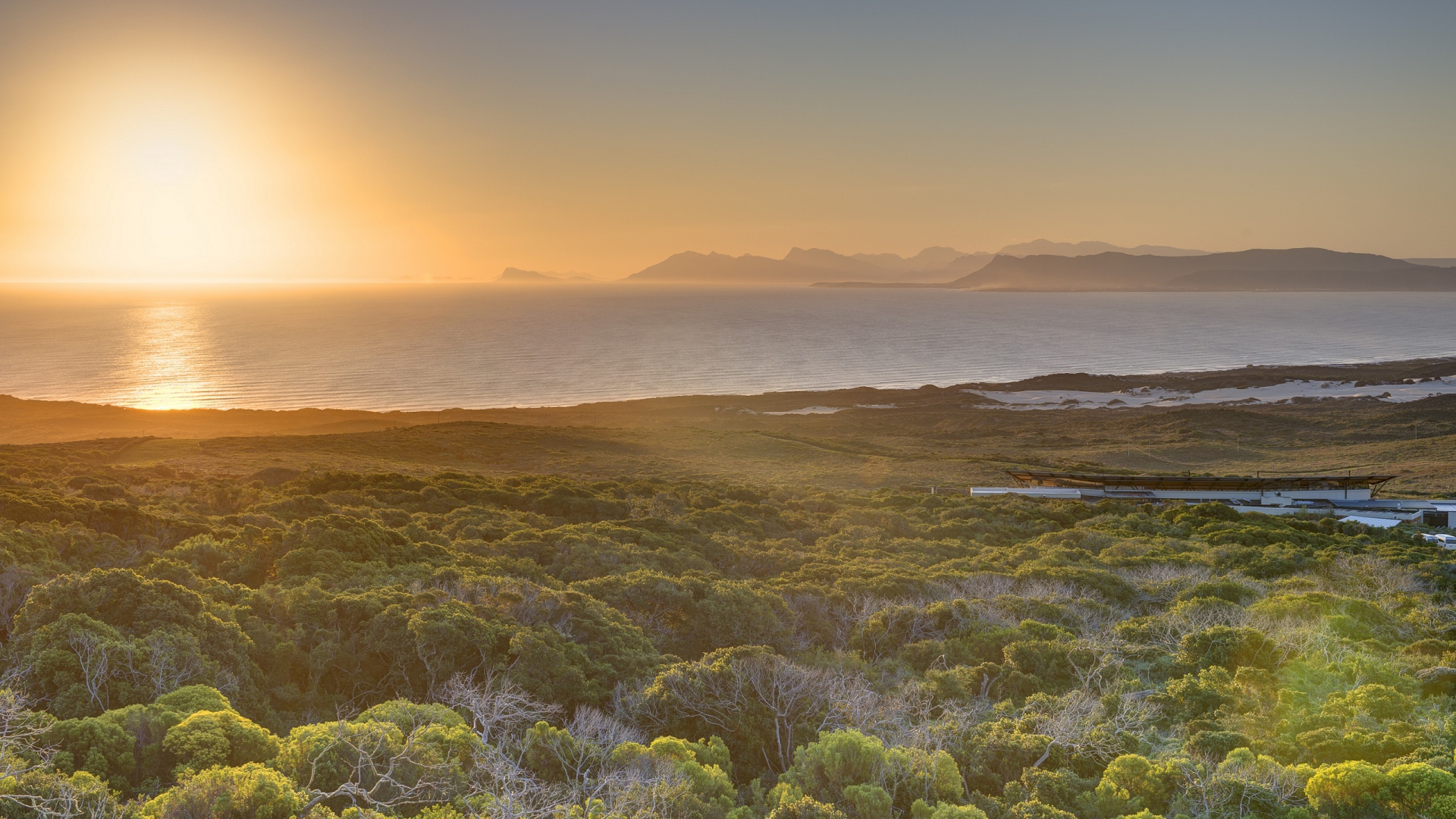 Amazing sunset and view of Walker Bay, near Gansbaai

Whether you want adventure, leisure or romance, a more idyllic venue is hard to find. Come explore the beauty of a conserved coastline where ancient dunes, rocks and caves still guard the secrets of earlier inhabitants like the Khoisan and where endangered species such as the Oystercatcher, Great White Shark and Southern Right Whale still breed and feed in peace.
Watch this video about things to do in Gansbaai: