Published: 27 December 2013
By:Mimi Wixted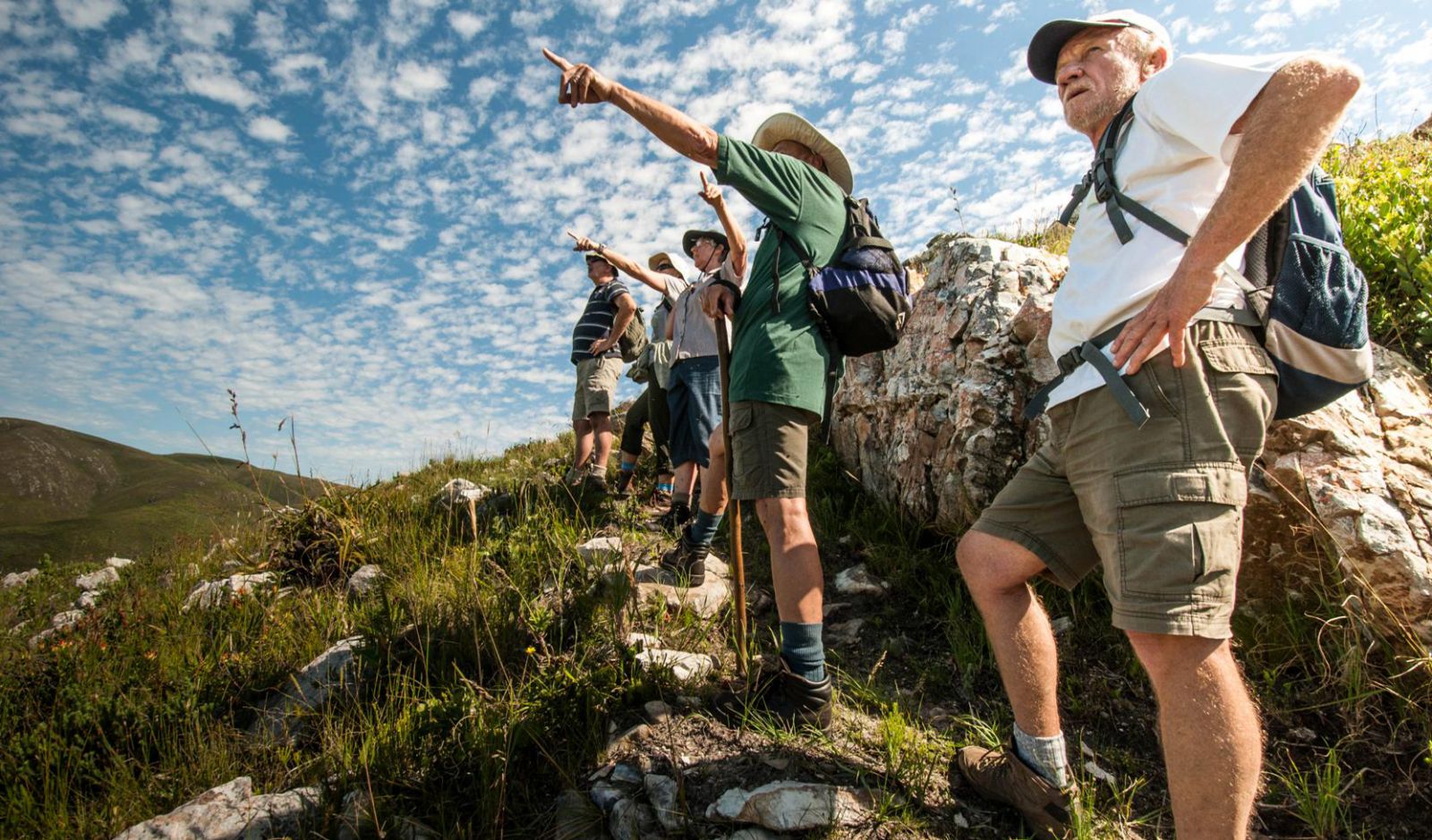 The Strandveld Hiking Club's last hike of 2013, held on a very windy Saturday December 7, took the group to Flower Valley, a farm and school located in the hills behind Grootbos Private Nature Reserve. Twenty hikers met at the Gansbaai Info and then drove to the trail head. The trail ascends into the fynbos-covered hills through a carpet of bright orange pincushion proteas up to the Grootberg peak, from which we had fantastic views up and down the Overstrand coast from Pearly Beach to Hermanus! We then descended, ending at the Flower Valley Pre-School. Using the facilities graciously provided by the school, the Club held its year-end braai and planning session for the 2014 hiking season.

Hikes are the first Saturday of each month beginning in February 2014. They range from very easy coastal path routes to more strenuous mountain trails. We look forward to seeing new faces for the upcoming year. For information, please contact strandveldhikingclub@gmail.com or www.gansbaai.com/strandveld-hiking-club/en/home.
Mimi Wixted