The Right Migration
Every winter from June to December, one of the wonderous great migrations occurs. Southern Right Whales, amongst the world's largest mammals, migrate in pods of hundreds from the icy waters of Antarctica to the calmer waters of Walker Bay in South Africa. This great journey is one that plays a crucial role in the ecosystem of life.
Southern Right Whales, one of three Right whale species and among the most endangered species of whale in the world, are usually solitary creatures except during breeding season. To experience a large pod of whales frolicking just a few 100 metres from the shore is a bucket list activity accessible in very few places in the world.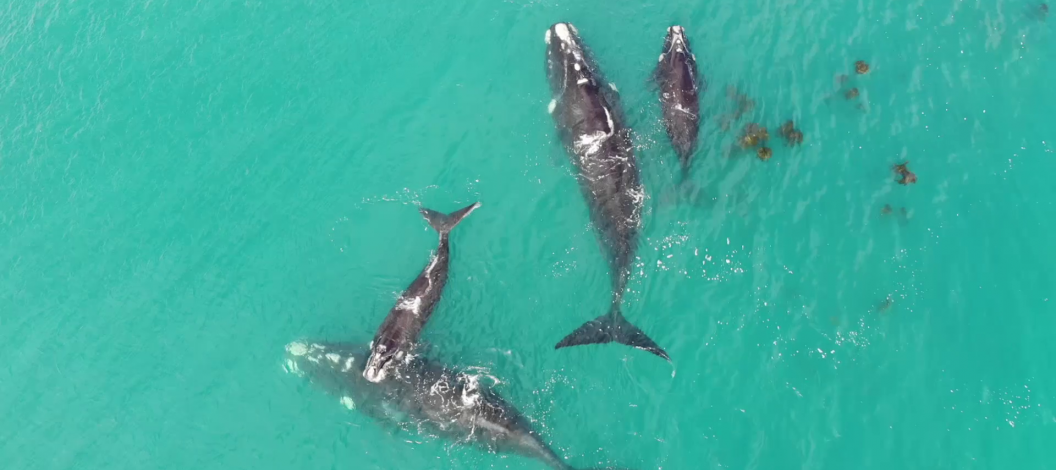 Walker Bay, west of the most Southern tip of Africa, is a sanctuary for hundreds of whales and calves each year as they leave their summer feeding ground in Antartica, to rear their young.
The eager males announce their arrival to any surrounding females by gigantic leaps out of the water, splashing like cannons that reverberate for kilometres. The expecting females will not eat for the entirety of their stay, devoting all their energy to feeding their newborn calves and ensuring they are strong enough for the long journey back to Antartica.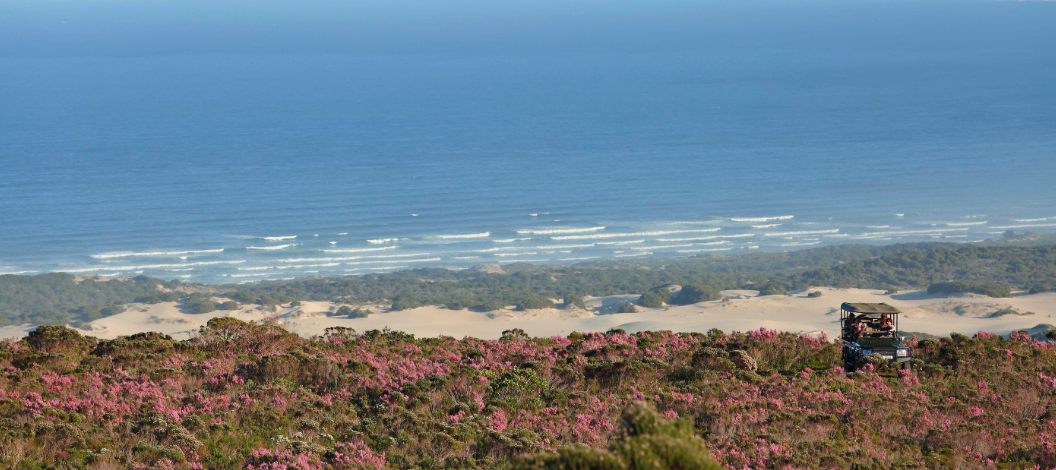 Grootbos Private Nature Reserve, a 5 Star premium eco-lodge is ideally positioned on the coastline to offer you close encounters with these magnificent Southern Right Whales.
These gentle giants can be seen on guided walks along the coastline, enjoying warmer waters, breaching, lob tailing, fluking and spouting. The calves are rather inquisitive and can be seen closer to the shore as they explore the shallows, learning how to breach or playing in the kelp forests.
These majestic marine creatures can also be viewed from the ocean on one of our educational Eco Boat Trips. Heading out towards Dyer Island just off the coast, one can view the whales in their natural habitat. Look out for the other members of the Marine Big 5: dolphins, penguins, seals and sharks.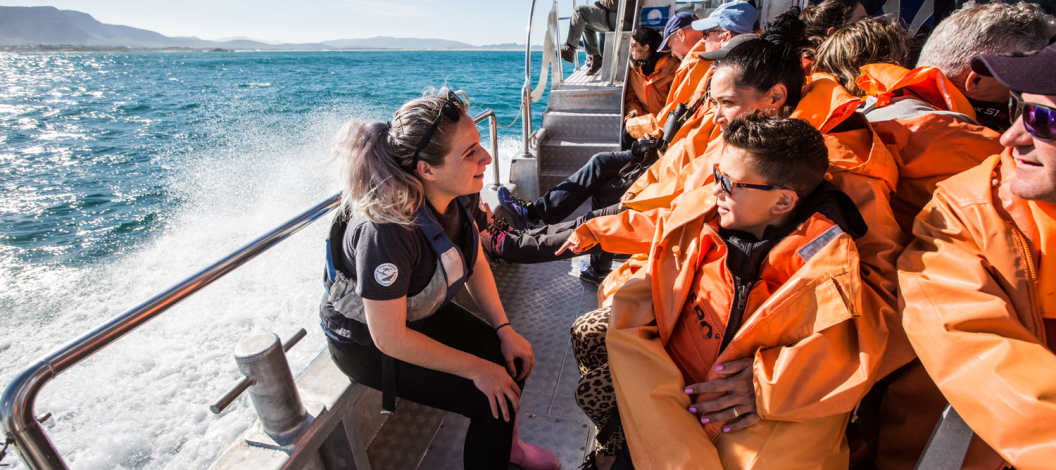 Or take to the sky in a small aircraft, departing from Grootbos' private landing strip. This non-invasive method to view these gigantic mammals is truly spectacular. Grootbos' aircraft is ideal for snapping that perfect shot as you glimpse large mating groups, as well as mothers with their newborn calves.
Whichever way you choose to experience this natural phenomenon, seeing these magical creatures in their natural habitat are sure to leave you spellbound.
Want more information on our whale watching experience? Contact us today!