After Sunset
Watching the sunset is a near spiritual experience for many. To some, it is a time to reflect and take stock of the day.
Some squint their eyes into the distance, just on the off chance they might get to see the mythical green flash as the last of the sun's rays disappear for the day. Others believe sunset to be the beginning of a new adventure as the moon sits high in the sky, lighting up the nocturnal world.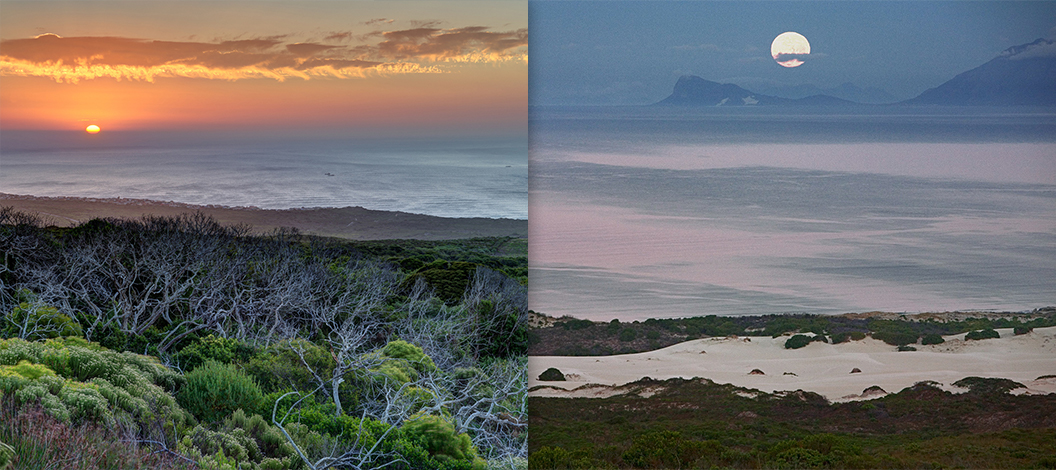 At Grootbos, we are surrounded by cladded hills of fynbos, mountain ranges, pale sand dunes and the Atlantic ocean. A myriad of sunset scenes to be enjoyed with a fynbos-infused gin, sparkling wine or a hot chocolate. The beauty of Grootbos is infinite!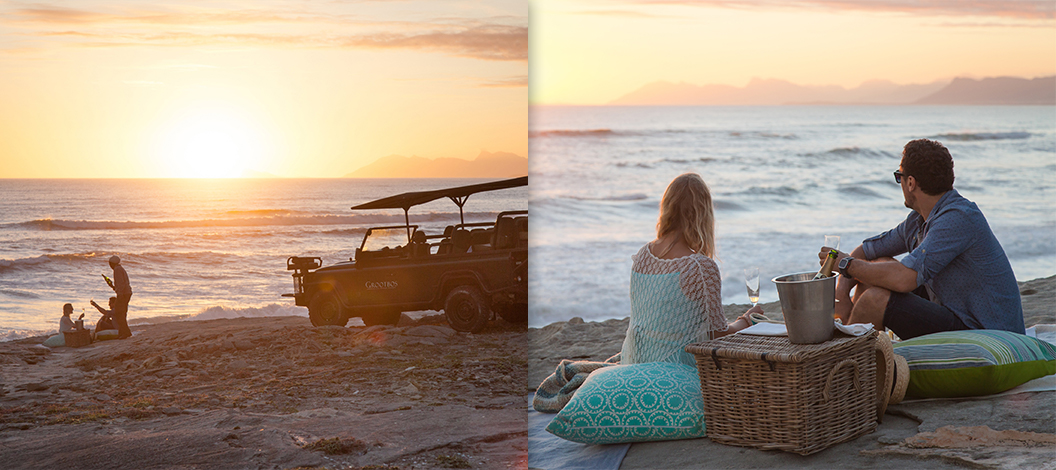 A highlight experience of Grootbos is the sundowners on the reserve. Not only is the view spectacular but as the sun sets, new life starts to emerge.
After the last bit of biltong is gobbled up and the last sip of champagne is sipped it is time to head back to the lodge for a slow, enchanting dinner.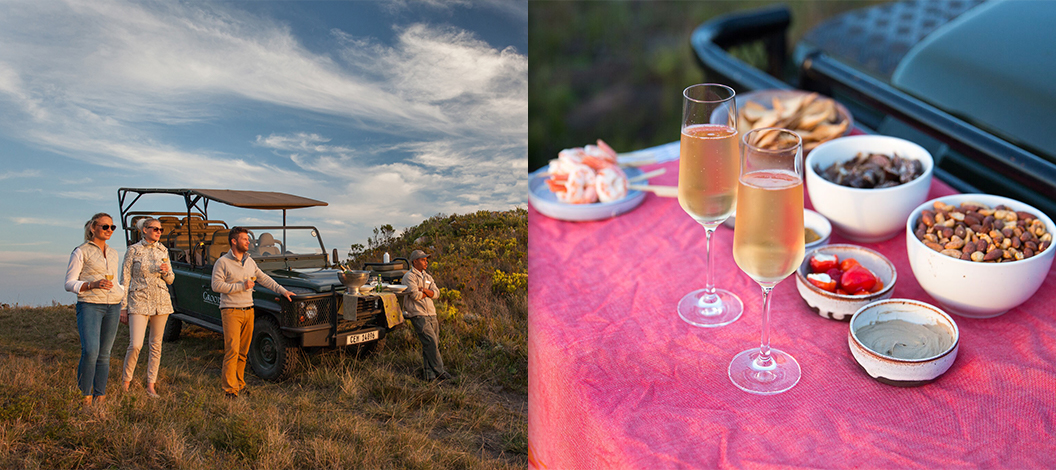 On your way back there is a chance you might encounter the movers and shakers of the night. As the headlights of the 4x4 light up the road ahead, the tufted ears of a caracal or bright orange eyes of a Cape-eagle owl might appear, just for long enough to make time standstill.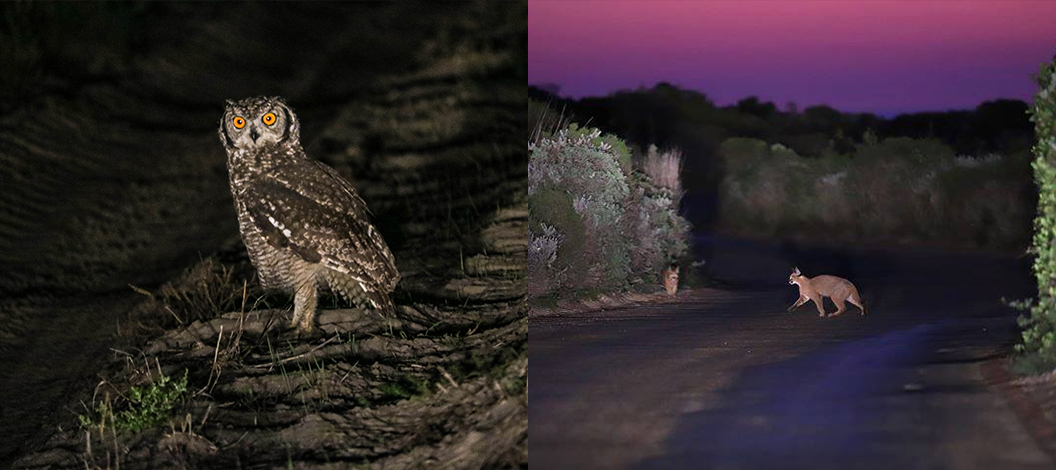 It is experiences such as these that really bring us back to nature and reconnect us to the natural rhythm of life. Knowing and understanding that everything has its own time.

Birds and butterflies feast on the flowers when the sun is out and when the flowers retract their petals and birds fly back to their nests it is time for other inhabitants to come out to forage and feast. Only to return before the dawn breaks with the first birdsong.