Follow The Snail Trail
The ancient Milkwood forests at Grootbos reveal a wooded sanctuary, ideal for walking deep within the forest. This wooded wonderland offers a unique ecosystem to explore.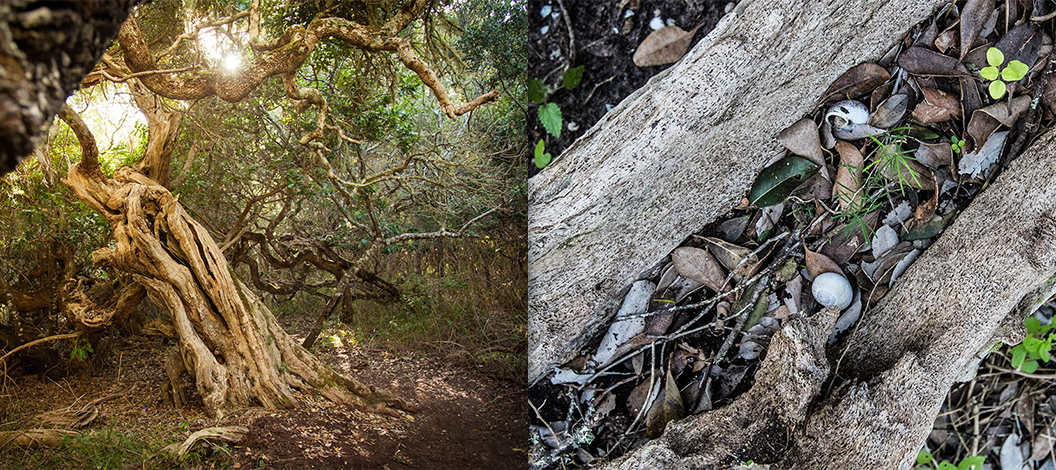 The Milkwood trees form a low, gnarled forest with a fairy tale atmosphere and it is here amidst this magical space, that the unique birds and creatures of this forest habitat come to life.

Amongst the dense leaf litter of the forest floor distinctive snail shells can be found. These are the shells of the Kidney Snail. These understated heroes of the forest feed on the fungi, soil and moist litter of the forest and in turn provide an essential source of calcium to the forest birds and creatures alike.

The calcium from the snail shells is an important nutrient, particularly in birds' diets as it is needed to form the hard outer shells of their own eggs.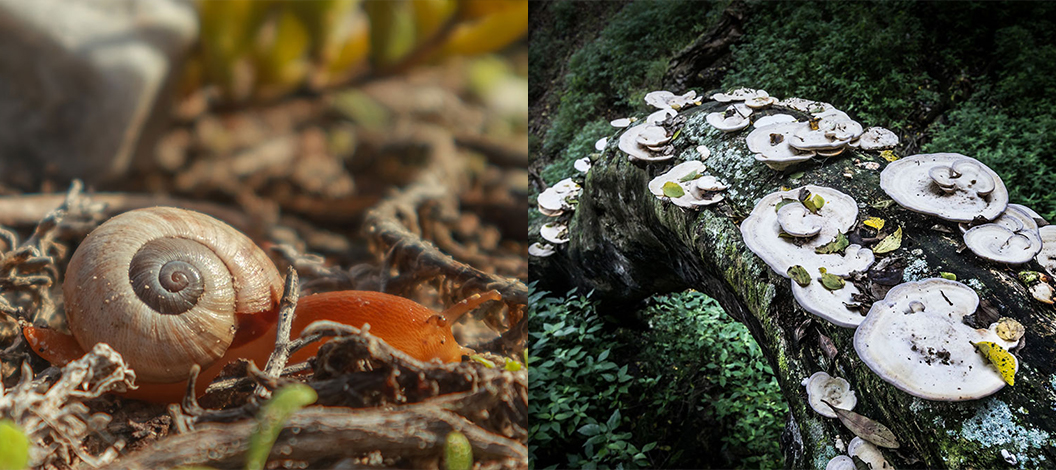 The Common Slug-Eater snake or the 'Tabakrolletjie' (Roll of Tobacco) as it is affectionately called in Afrikaans, are also important predators that depend on the snails as a source of protein. It tracks the snail quarry by the distinctive slime trail it leaves, a clear giveaway.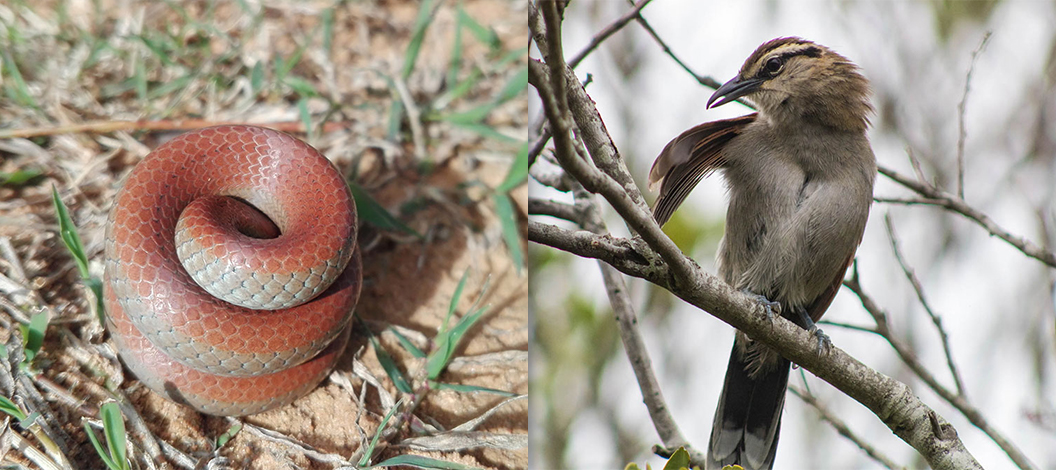 An indispensable role these little unsung heroes of the forests play are the homes the snail shells offer to Pollen wasps, important pollinators in the fynbos.

The hard outer shell is an ideal incubation chamber for the vulnerable Pollen wasp eggs. A pollen wasp is able to make use of a shell for up to two decades. Nature's intelligence and complexity never cease to amaze!