On Tuesday, 3rd September 2013, the internationally acclaimed MasterChef series broadcast their visit to the Dyer Island Conservation Trust.

Ozzy Osman, a 22 year old accounting student from Johannesburg, was one of the final five contestants on MasterChef SA on Tuesday 27th August 2013.

In this episode - aptly named "End of the Month Challenge" - the final five faced a near empty pantry of odd unmatched ingredients, with which they magically had to conjure up a feast.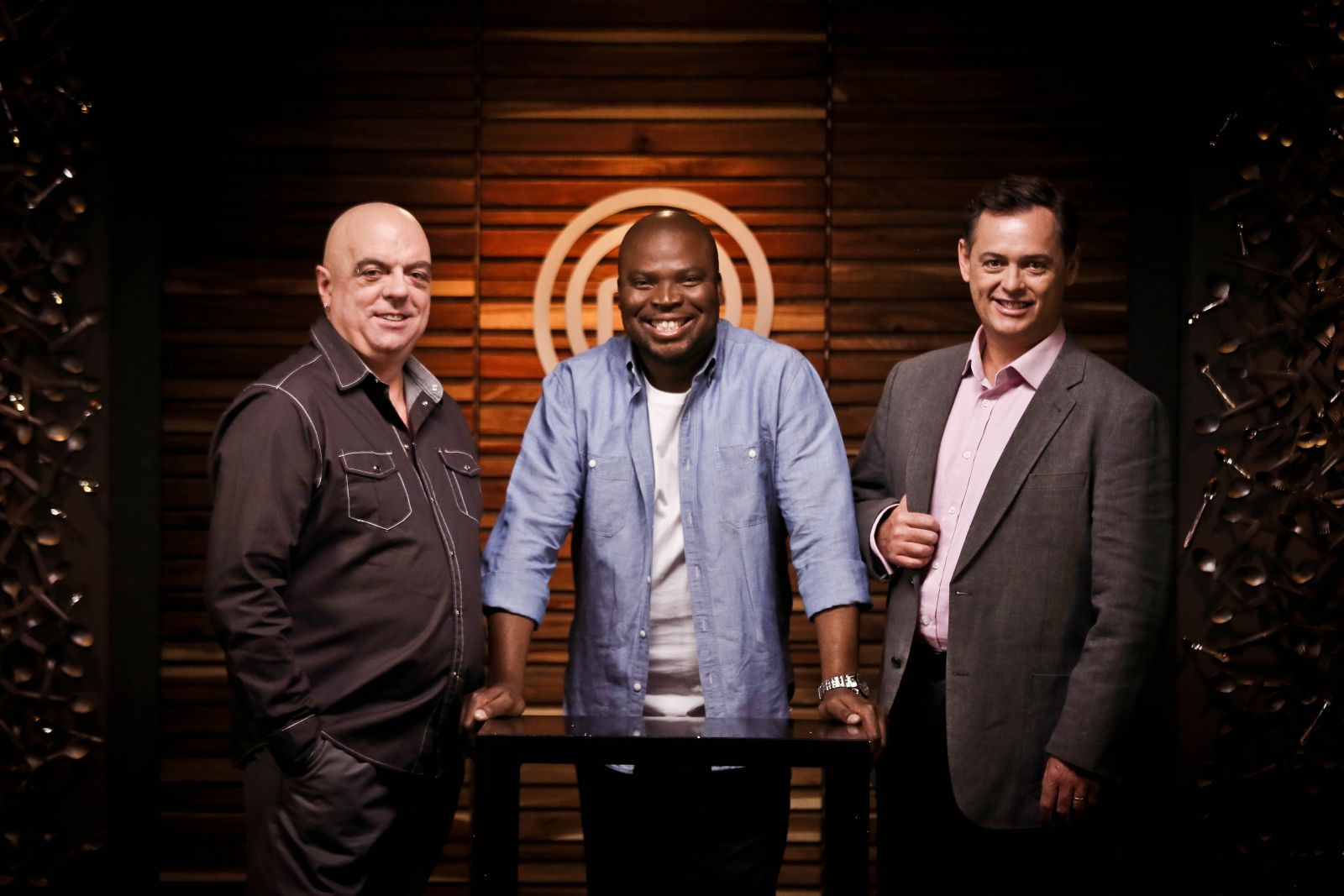 The MasterChef SA judges - Andrew Atkinson, Benny Masekwameng and Pete Goffe-Wood
MasterChef SA judges, Andrew Atkinson, Benny Masekwameng and Pete Goffe-Wood, kept a keen eye on the contestants – and in the end it was Ozzy who won the challenge with a wonderful dish of "Tuna fishcakes with Portuguese Grilled Sardines, French Toast and Cabbage" – true to his creative form. The recipe can be viewed here.

Sustainable fisheries has taken a spot in the limelight of late, with a big focus on conserving fish species which have suffered great losses – facing an imminent threat of depletion if there is no immediate action taken to address overfishing and exploitation.

Hosting MasterChef South Africa, an amateur reality cooking competition, opened the platform to showcase to local as well as national cuisine connoisseurs that there is a sustainable fish species that can be used instead of threatened SASSI red or orange listed pelagic fish.

"It is wonderful that a highly acclaimed program such as MasterChef is willing to showcase and elevate the status of Pilchards as an ingredient fit for 5 star cuisine" says Wilfred Chivell, DICT founder and owner of Marine Dynamics Shark Tours and Dyer Island Cruises. Cooking with Pilchards, giving it a 5 star makeover, and emphasizing its sustainable use has been a dream of Wilfred's for a very long time. "Pilchards is an easily accessible, cheap, extremely nutritious food source which is not only fit for use in restaurants, it can also provide sufficient nourishment for our less fortunate communities if made readily available to them."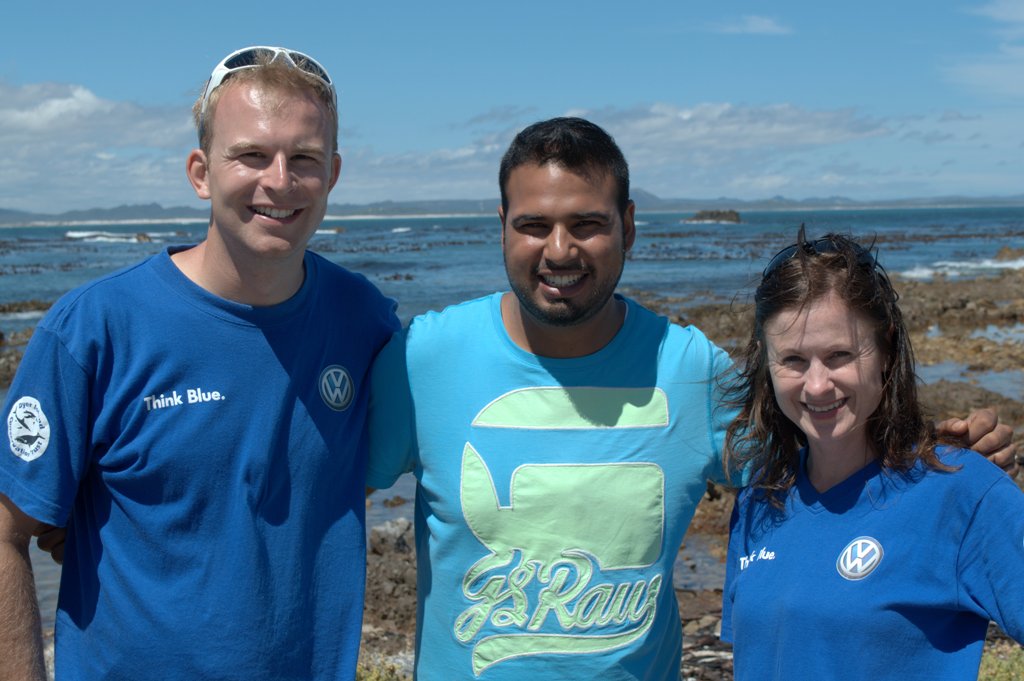 Oliver Jewell and Brenda Du Toit with Ozzy Osman - one of the final four contenders on MasterChef SA

Ozzy's day started with a visit to the DICT headquarters in the Great White House in Kleinbaai, where Brenda Du Toit and Oliver Jewell welcomed him and introduced the crew to the projects, aims and objectives of the DICT.

From here Ozzy was afforded a marine eco excursion with Dyer Island Cruises onboard of the Whale Whisperer – taking him around Dyer Island – an important bird area hosting the endangered African Penguin and a breeding area for over 26 different bird species. Amazing views of the marine wildlife greeted Ozzy, as well as a wonderful stopover at the Marine Dynamics shark cage diving vessel Slashfin, to catch a glimpse of the iconic Great White Shark. Ozzy lost his heart the moment he set eyes on his first Great White! View his reaction here.

Once back on dry land Ozzy received a MasterClass lesson from Chef Karnan Munsamy, acclaimed Executive Chef from The Marine Hotel – part of The Collection by Liz McGrath.

A gorgeous venue at the Kleinbaai tidal pool was gracefully made available by the Overstrand Municipality. Overlooking Kleinbaai Harbor, Chef Karnan and Ozzy prepared a scrumptious Fresh Garden Salad, with Roasted Pilchards, Pine Nuts and fried Kelp.

Thank you to MasterChef SA and Volkswagen South Africa for affording the Dyer Island Conservation Trust the chance to be part of this wonderful showcase.