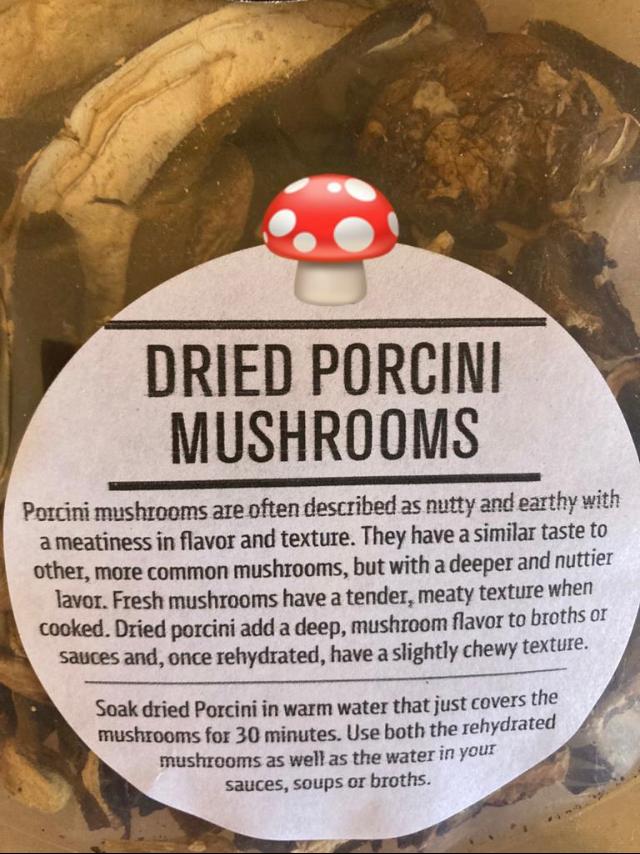 Dried Porcini Mushrooms
Dried porcini mushrooms available at Dal-Italia Delicatessen!
Porcini mushrooms are often described as nutty and earthy with a meatiness in flavour and texture. They have a similar taste to other, more common mushrooms, but with a deeper and nuttier flavour. Fresh mushrooms have a tender, meaty texture when cooked. Dried porcini add a deep, mushroom flavour to broths or sauces and once rehydrated have a slightly chewy texture.
Soak dried porcini in warm water that just covers the mushrooms for 30 minutes. Use both the rehydrated mushrooms as well as the water in your sauces, soups or broths.
For more information, contact Dal-Italia Delicatessen.