Overstrand Fire Department gets 2 skids
The Western Cape Government Disaster Management and Fire & Rescue Services recently handed over two 4x4 Toyota Hilux vehicles fitted with skid units to the Overstrand Fire Department.
The purchases were made possible from funds received from the Provincial Fire Services Capacity Grant.
"A fire skid unit is a complete self-contained firefighting apparatus. These skid units will be utilised to assist in fighting small to medium fires and will also be used for secondary response to fires across the Overstrand," explained Assistant Fire Chief for Operations and Training, Angelo Aplon.
He further stressed the importance of everyday maintenance and housekeeping in preventing fires and adequate emergency vehicle access in preparation for the forthcoming summer fire season.
Fire Chief, Lester Smith, said they are grateful for the donation. "The addition of the skids significantly enhances response capacity, enabling us to reach destinations faster. We have a good working relationship with the Province and we have been mutually supportive of one other in order to prevent untimely and unwanted veldfires. We are very grateful for their support and we thank them for the vehicles".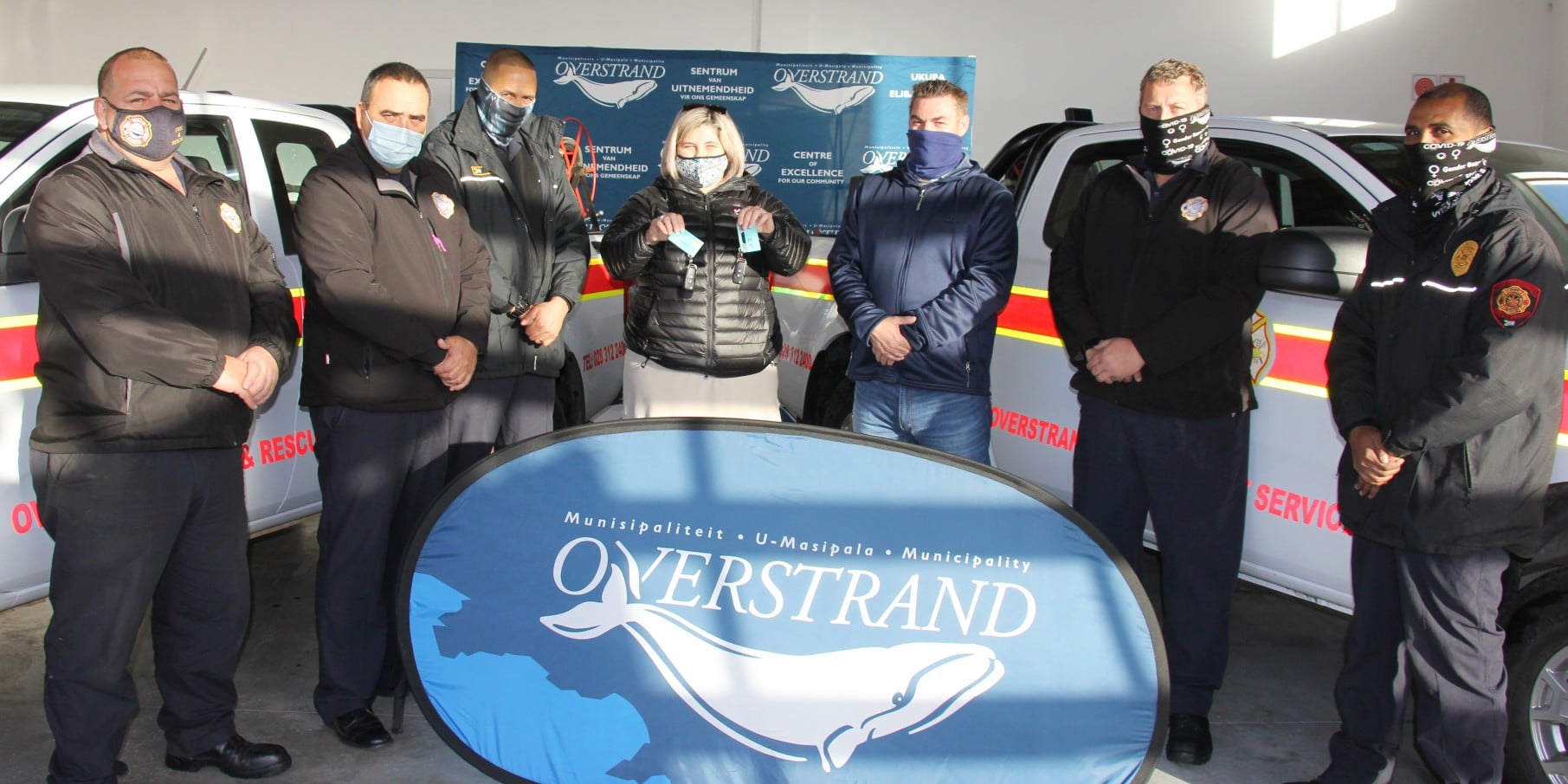 Pictured at the handing over ceremony of the two new skids are from left to right Overstrand Fire Chief Lester Smith, Provincial Disaster Management Assistant Director Marlu Rust, fire fighter Jaco Stemmet Assistant Fire Chief for Operations and Training, Angelo Aplon, Thelma Lobb of Overstrand Fleet Management and senior fire fighters Gallie Badenhorst, Adam Mars.