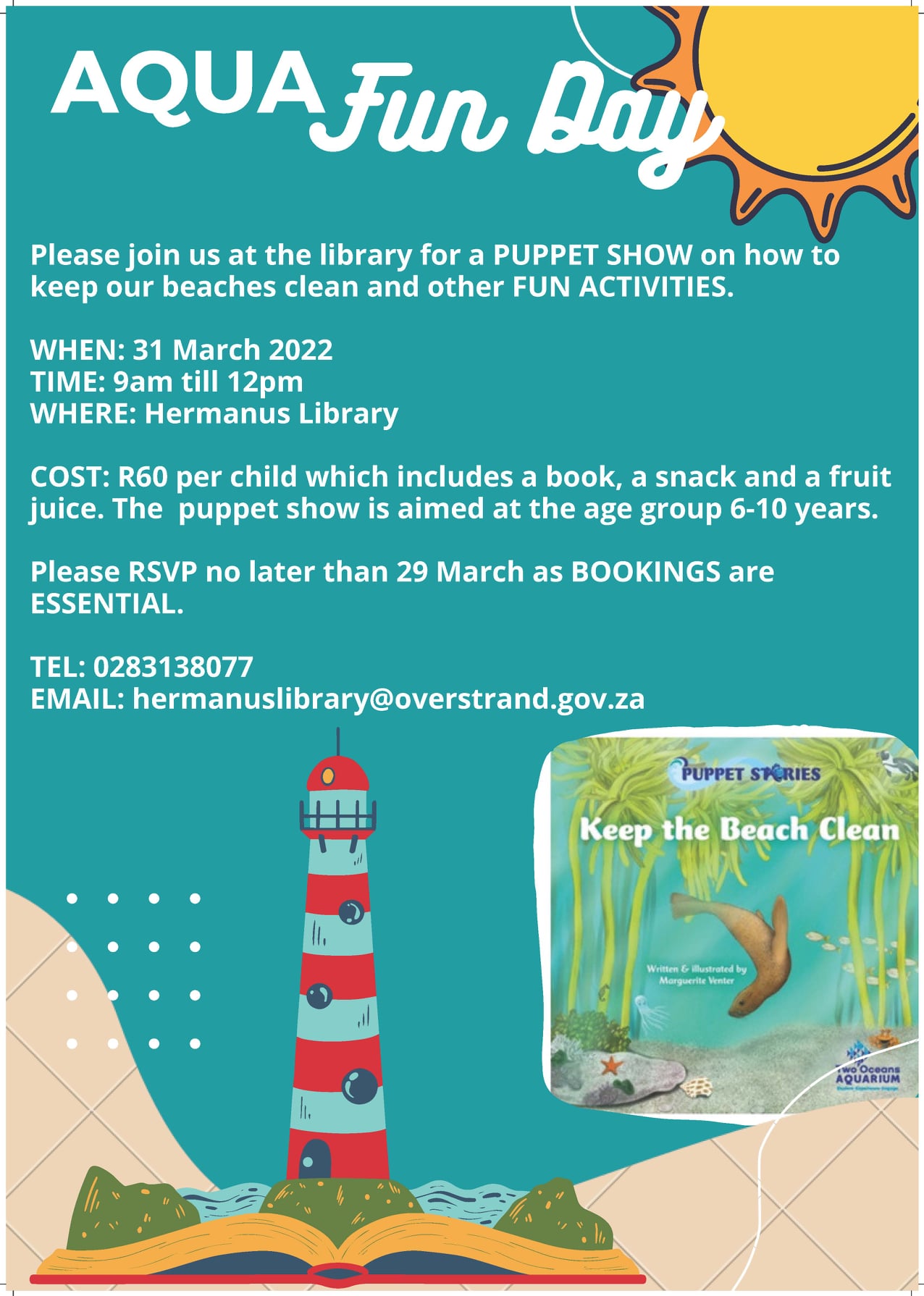 31 March 2022: Aqua Fun Day / Puppet Show
PUPPETS RAISE AWARENESS OF SEA POLLUTION
The Two Oceans Aquarium's fantastic environmental travelling puppet show is visiting the Hermanus Library on Thursday morning, 31 March 2021 from 09:00 - 12:00.
'Keep the Beach Clean' follows the adventures of Sally the Seal who accidentally eats a plastic bag left on the beach by a child. Sally's underwater friends, Peter the Penguin and Exo the Crab, try to help her get the bag out of her throat - teaching a lesson along the way.
This puppet show is ideal for children between the ages of 6 - 10 years.
Tickets cost R60 per child which includes a book, a snack and a fruit juice.
Bookings are essential. Please contact the Hermanus Library on 028 313 8077 or e-mail: hermanuslibrary@overstrand.gov.za for more information.
Please come and join the fun.
Issued by:
Overstrand Municipal Manager, Dean O'Neill