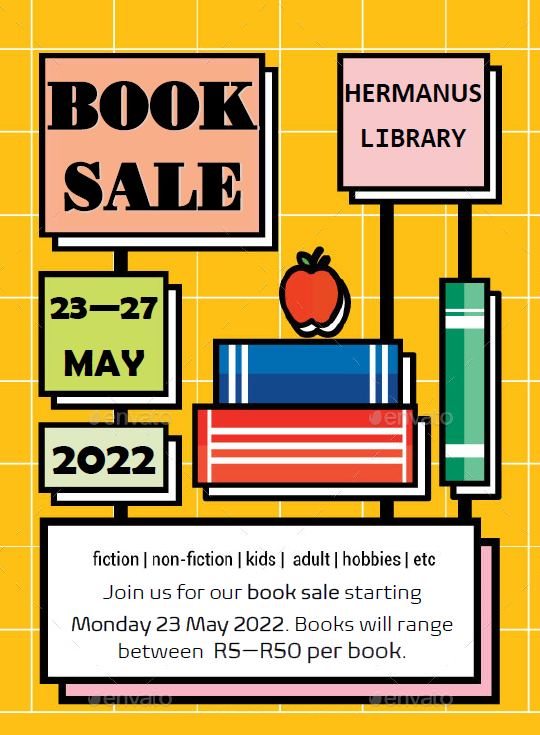 Hermanus Library Book Sale
Time for another book sale!
The Friends of the Hermanus Library will host a book sale from 23 - 27 May 2022.
The week-long book sale will open at 09:30 and ends at 17:00, except for Friday when it will end at 13:00.
A large selection of second-hand books and magazines will be available at reasonable prices.
Members of the public are invited to browse the book sale tables for interesting books and/or hidden treasures.
All proceeds will go towards supplementing the book stock of Hermanus Library.