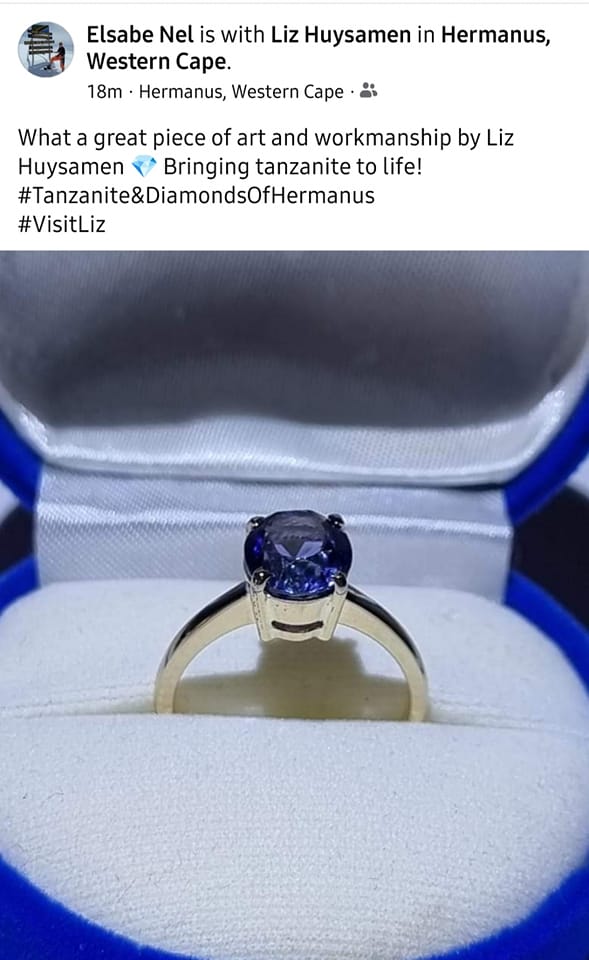 Review from a Happy Client!
"What a great piece of art and workmanship by Liz Huysamen. Bringing tanzanite to life!" - Elsabe Nel
Tanzanites and Diamonds of Hermanus will consult with you and custom-design your unique celebration ring and can also refurbish your vintage treasure into a classic statement piece.