Cape Winter Trail Series: Kleinmond XL
The Cape Winter Trail Series is proud to welcome you to the heart of trail running in South Africa. The Spur Trail Series is suited for any runner – whether you're a novice or experienced trail running enthusiast looking to top your best, this is the trail for you.
The Spur Trail Series consists of 4 races taking place over the course of July and August. Race 1 took place on Paul Cluver Estate (24 July 2016), Race 2 in the Tygerberg Nature Reserve (31 July 2016), Race 3 at the Taal Monument and Paarl Mountain (7 August 2016) and ends off with Race 4 taking place in the Kogelberg Nature Reserve near Kleinmond. You can complete the full Series by running at least 3 of the short courses (Challenge) or running 3 of the long courses (Championship) to receive a medal. Alternatively, simply run one or two of the races for fun.



The 4th and final race in this popular short course trail running takes place on Saturday, 13 August 2016 in Kleinmond. The race kicks off at 9:36 and takes you through the beautiful Kogelberg Nature Reserve. The different race details below:

Kleinmond XL
Distance: 24km
Start time: 8:30
Cost: R290

Kleinmond Long
Distance: 14.5km
Start time: 9:15
Cost: R160

Kleinmond Short
Distance: 8km
Start time: 9:36
Cost: R100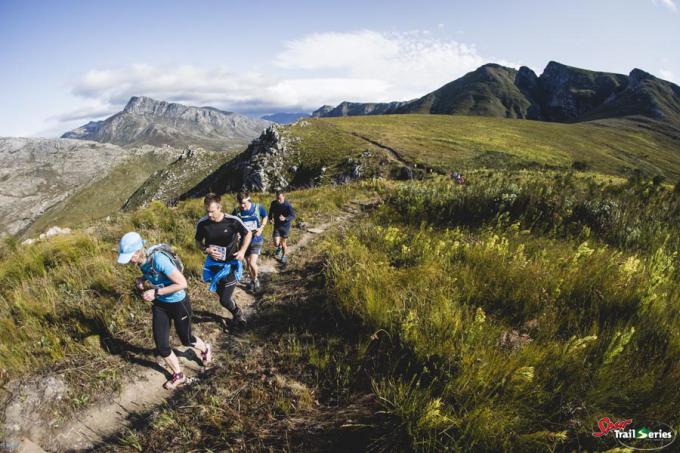 Book your tickets today for an exciting weekend in Kleinmond. Remember to also book your accommodation to avoid disappointment and stop by the local eateries to experience true coastal village hospitality!