Who doesn't love a holiday by the sea? It's a time to kick off your shoes and dig your toes into the beach sand, work on your tan, catch up on some reading and soak up the sunshine. But most of all, it's a great excuse to feast on some fresh seafood straight from the ocean. And when you find yourself in the coastal village of Kleinmond in the Overberg, there is a variety of seafood restaurants where you can enjoy the catch of the day at leisure. We've put together a quick list of seafood spots in Kleinmond:
Seafood with a view. Kabeljoe's welcomes you to Harbour Road with a family-friendly, relaxed atmosphere. The daily menu of hearty and delicious fare serves up the likes of fresh fish, oysters, calamari, seafood pastas ad platters, prawns and clam chowder all in the open-style seating area on the terrace. Enjoy all these succulent meals the Kabeljoe's way paired with the perfect crisp wines and a great view over the Kleinmond Harbour.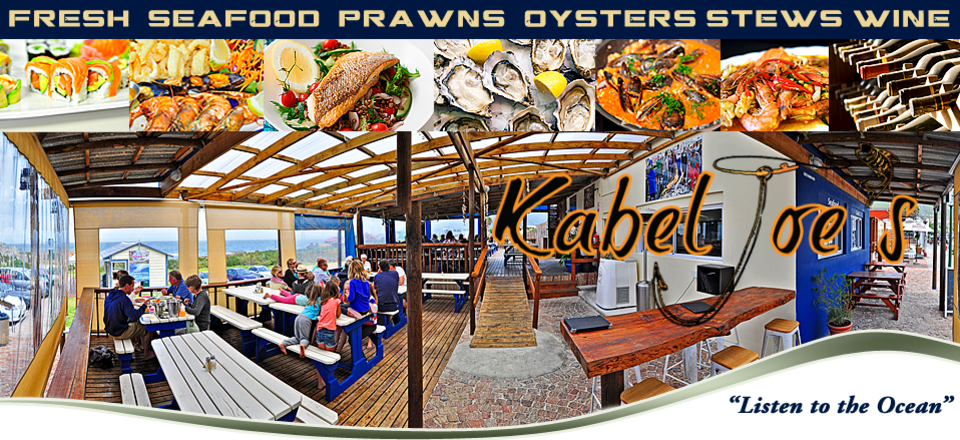 The Boathouse Seafood & Craft Beer
Good food and good beer. Located on the Kleinmond Harbour's edge, The Boathouse specialize in fresh seafood as well as a solid serving ribs and burgers. The vibey restaurant also has 6 beers on tap along with delightful local wines and a few craft beers to get that lekker local vibe going. Rated one of the best family and holiday restaurants along Clarence Drive, this is definitely one eatery you'd like to pop into when visiting the village.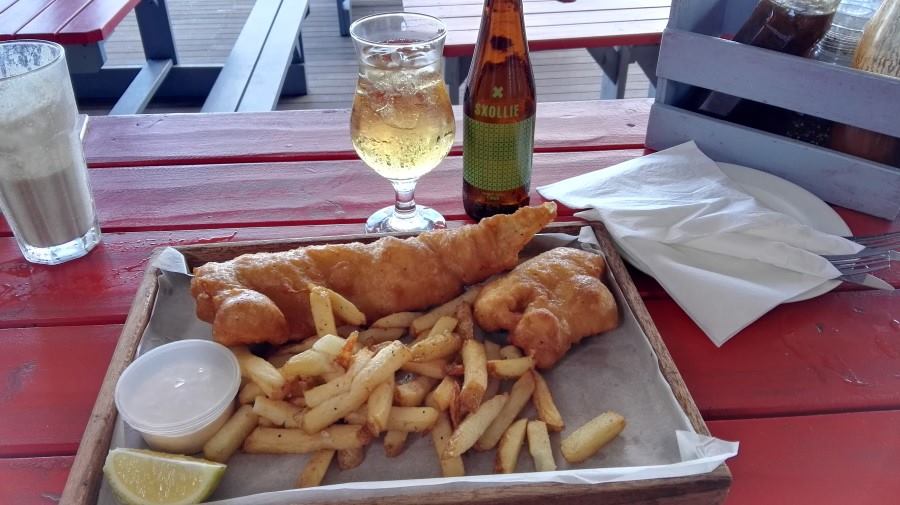 Fresh fish on-the-go. Previously known as Hook Line Sinker, this little shop is the perfect spot to grab a proper fish 'n chips takeaway. Pop in for some friendly service and the best fish 'n chips prepared then and there. Also try their delicious burgers, toasted sandwiches, calamari burgers and more. The best holiday meal on-the-go at the best price!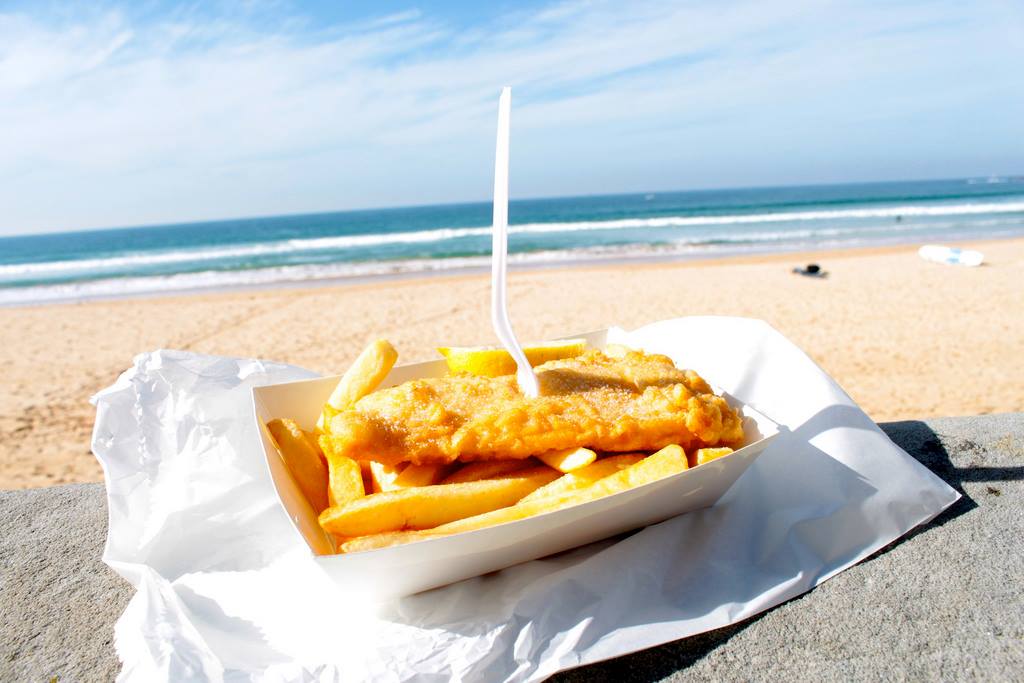 Seafood with a Mediterranean twist. Le Rêve is known for its vibrant atmosphere and great views over the Kleinmond Harbour. Serving up deliciously fresh seafood while you can almost feel the sea spray on your face, this open-plan restaurant on the terrace also serves up a scrumptious breakfast, steaks, burgers (take on the challenge of the Monster Burger), venison and sizeable platters. Be sure to keep an eye on their specials or ask your waiter for the meal of the day.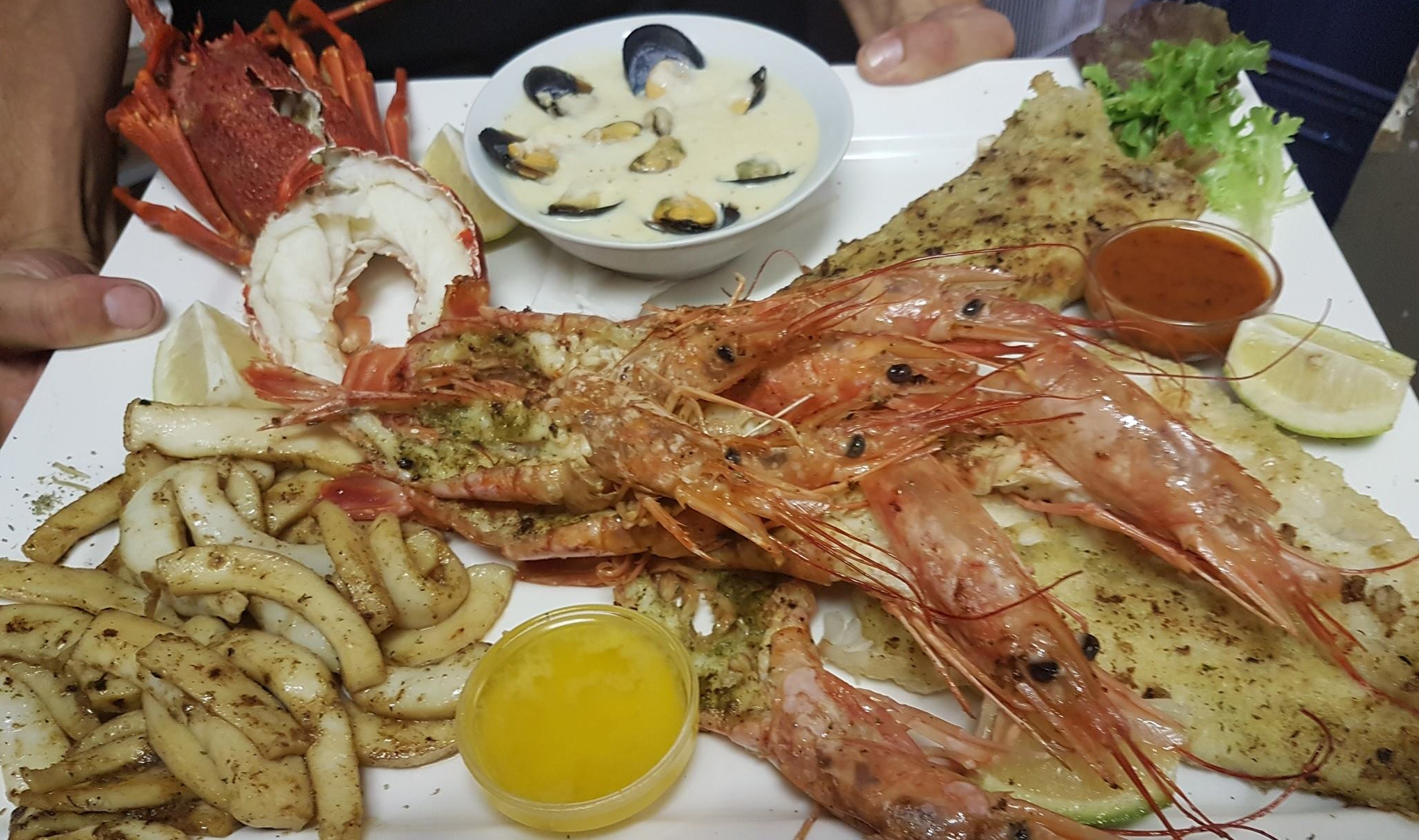 Seafood on the water's edge. Situated on the Kleinmond Main Beach, the family-style Sandown Blues serves breakfast, lunch and dinner in a prime location. Tuck into a hearty meal while taking in the views over the beach and ocean beyond. With a full menu of fresh fish, calamari, sushi, burgers and treats like Japanese-style deep-friend prawn and salmon tempura as well as fresh coffee and cold beverages, this might just be your next favourite spot.