Making your way along Route 62, you'll come across the unassuming little town of Barrydale. Located on the borderline between the Overberg and the Klein Karoo, this town has a few tricks up its sleeve. Once only known as a trading station, the town has blossomed into a busy little town with wine and brandy cellars, the best milkshakes by far, quirky art galleries, South Africa's first Peace Pagoda and more.
To explore and experience all of the top attractions of Barrydale, you best book a weekend or even extended stay in the beautiful Klein Karoo town. Here are some of the accommodations to choose from:
Being an up-and-coming destination, Barrydale has become fluent in hospitality and comfort when it comes to its accommodation. The town also offers a variety of different options to suite your style and your budget like country-style comfort at Monique's Guest House, fully equipped pet-friendly lodging at Inkaroo Cottage and the tranquillity of farm accommodation at The Blue Cow Barn Accommodation.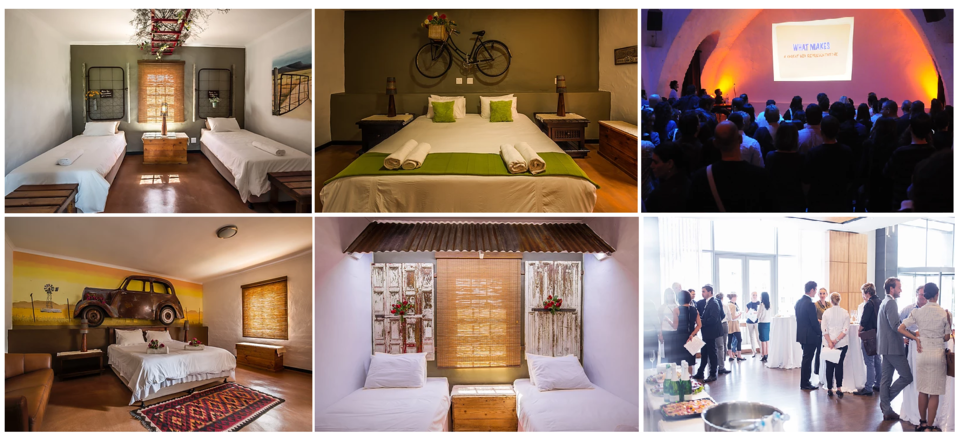 Those looking for a social spot to stay can opt for the Barrydale Backpackers where at the end of the day you can enjoy a meal and a cold one while swapping stories with the other guests and the owners. Similarly, the owners of the Barrydale Karoo Lodge welcome you to enjoy a homey stay while happy to offer some inside information on where to go and what to do.
For the travellers who prefer to come and go as they please can choose from one of the many self-catering options available in Barrydale. Nestled in the Langeberg Mountains, Akkerboom Cottages offers great views over the Tradouw Valley along with an outdoor swimming pool, private braai, indoor fireplace and a lovely restaurant / farm stall right there on the farm. Alternatively, Sandy's Place offers self-catering apartments in the heart of town with a private entrance and off-street parking.
Those looking to treat themselves can book a stay at the eclectic Karoo Moon Hotel or perhaps the Kleindoorn Guest House. The Karroo Moon Hotel is adjacent to the delectable Diesel & Crème and offers a private courtyard free Wi-Fi, balconies and the perfect excuse for having milkshakes for breakfast. Kleindoorn Guest House offers a re-treat of a different kind. Here, in this homestead that dates back to 1834, you can get lost in the renosterbosveld, hike into the mountains and watch the twinkling stars at night. Here you can enjoy a proper rustic rest.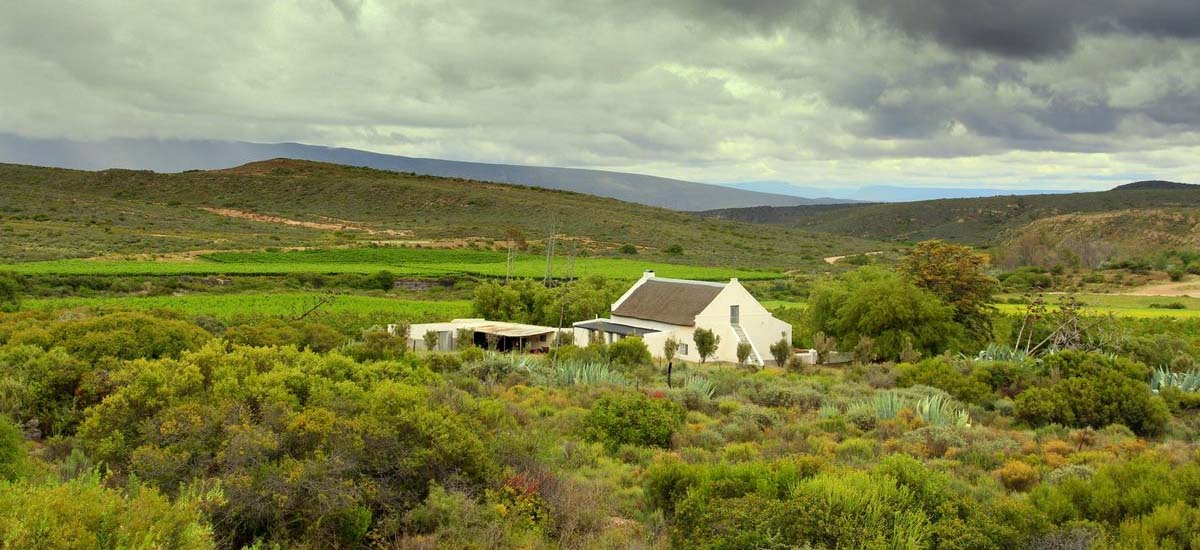 The gem-seeker travellers can head just some ways out of town to find what they're looking for. Turning onto Southkloof Road on your way to Barrydale, you'll find yourself at the Kannaland Holiday Resort. Offering private holiday homes along with hiking trails, tennis courts and games room, you'd be forgiven if you want to stay longer. Venturing further in the same direction, you'll find the unexpected oasis of White Lion Lodge on Sanbona Game Reserve. This Karoo wilderness retreat offers luxury accommodation paired with game and nature drives, delicious cuisine and an all-round one of a kind experience in the heart of the Klein Karoo.
Found something to your liking yet? Then what are you waiting for – book today!