When the sun rose on the 18th of July 2018 it seemed a whole lot brighter. It must've known that on that day the Xplorio team would be heading off to Kleinmond once again for our seventh community presentation. The journey to Kleinmond was full of anticipation within the Xplorio Team wondering just how much more electric this presentation would be. We arrived at the Kleinmond Public Library which has been our home base while we are in Kleinmond. As we all took in the fresh Kleinmond air, we looked at each other and knew that this presentation would be a massive success!
Business owners from Kleinmond and the surrounding areas streamed into the Kleinmond Public Library's conference room for our 17:30 community presentation on how they could have a cutting-edge website while also directly investing into the marketing of their town. After a meet, greet and nibble, courtesy of Desert Banquet, Kleinmond business owners took their seats to find out more about how Xplorio plans on becoming their online marketing partners. Sanja and Jan Lutzeyer, two of Xplorio's directors, shared how challenging it can be to be seen online and how Xplorio will make all searches on Google compliment their members.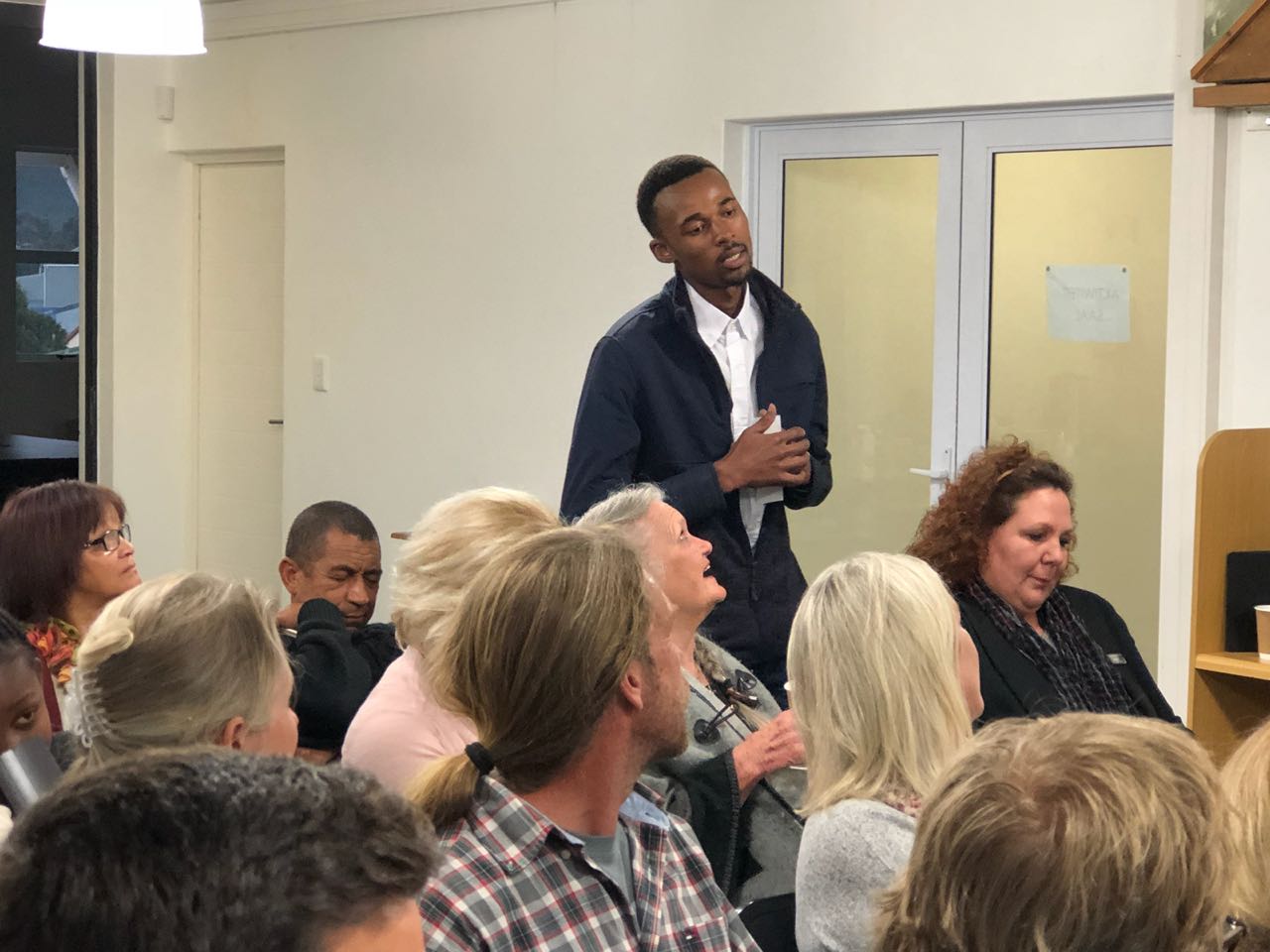 Here are some of the businesses who attended Kleinmond's seventh Community Presentation: Creative Steel Creations, Easy Skips, EdW Staalwerke, Emma's Take Aways, K & S Eco Packaging, MacDonald Properties, Nadine's Flowers, Nail Nook, NJR Farm Cottage, Noreger's Shuttle Service, R & R Plastic Shop, Sandown Bay Security, Sandown Blues Restaurant, Shuttec - Blinds & Shutters, SOLAR for YOU!, Southern Turf Management Holdings and Valley Funerals.
Once again Xplorio would like to thank you, the community of Kleinmond and surrounding areas for sharing the same vision for the future of online.
Special Thanks
Special thanks go out to Kleinmond Public Library for providing us with a wonderful venue to host our presentations and Christo Blom of Desert Banquet for generously sponsoring this week's presentation attendees with delicious platters of gluten-free pastries and sausages.