Mission
The core mission of CABA (Cape Agulhas Business Association) is to create sustainability within the Cape Agulhas region. Businesses need to work together, which is why CABA promotes business relations, community development and seeks to generate a higher employment percentage.
CABA strives to boost:
Demographics

To bring together business people, irrespective of colour, race, language or gender.

Economic Progress

To promote the economic progress of the CABA area by way of the investigation, creation and marketing of development and investment opportunities.

Tourism

To promote the inflow of tourists through development, conservation and marketing of the region as a preferred holiday destination for local, national and international tourists and visitors.

Community Development

To support community development at all levels for the promotion of a stable, motivated, responsible community.

Community and Service Organisations

To promote connection and co-operation with the respective community and service organisations, to establish common values, a common vision and a better life and work environment.

The Elimination Of Economic Imbalances

To help eliminate economic imbalances through continuous pursuance of new business opportunities. To promote the establishment of small and medium enterprises and co-ops in the service area and to support them so that their full potential may be realised.

Discussion Forums

To create discussion forums with other business organisations regarding subjects of common interest to support the development of a self-sustaining community.

Government Partnerships

To establish a solid partnership with National, Provincial and Local Government based on the principle of mutual respect for each other's authority and roles. To liaise and to negotiate with them regarding the co-ordination and monitoring of the respective development initiatives in the CABA region.

Leadership, Guidance And Teaching

To provide service to its members by way of guidance, business leadership and teaching in order to better equip them for the business world, by arranging lectures and discussions on any subject or legislation concerning the business world, and to receive such information, to process and to distribute this among its members through a variety of communication channels.

Youth Development

To help bring about a situation in which local youth develop optimally, and to empower them with skills and enterprise for their future entrepreneurial, civil and leadership roles by working together with the training institutions and other institutions who would be able to provide resources to them, in order to establish small and medium enterprises in their communities.

Recognition

To give recognition in a fitting way to any person who has made a substantial contribution, or who has performed, be that in the area of business, the cultural sphere or in any other aspect in the Cape Agulhas region.

Fund Raising

To arrange functions and generate funds to further the aims of CABA.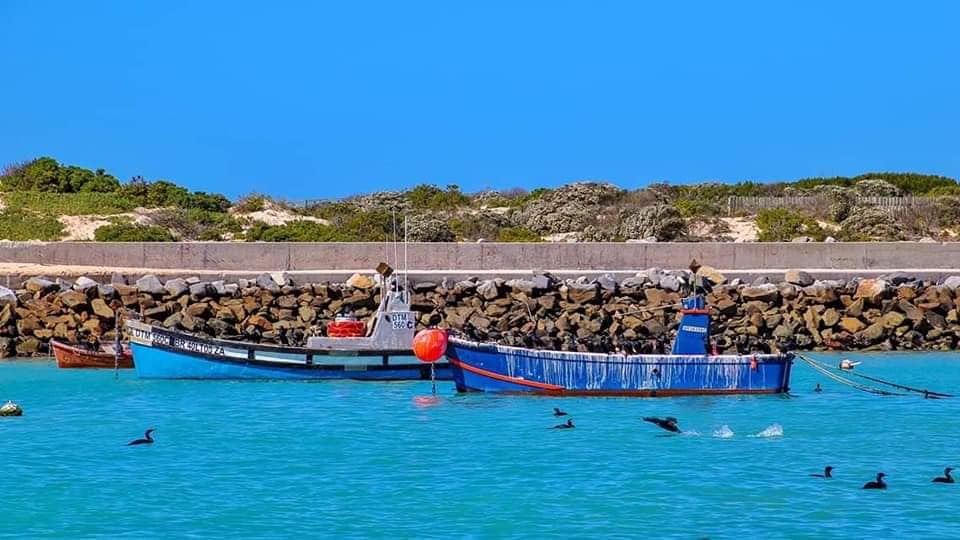 Members
All members of CABA (Cape Agulhas Business Association) have a voice and play a key role in the growth and activity in South Africa's economy.
Becoming a CABA member means you gain:
Relationships with other businesses
Access to the business scene
Resources
The following businesses, companies and elected officials are proud members of CABA:
A1 Gutters
Afri Point Plumbing
AIDA - Struisbaai
Beads Me
BlouBlad Directory
Bredasdorp Butcheries
Caltex - Struisbaai
Cape Agulhas Backpackers
Cape Agulhas Fishing Charters
Crystal Glaze Windows
Derick Burger KAM
Dream
Efficient Wealth
Fire Busters Cape
FJ Stainless Steel
GS Air Mech Elec Services
Hoeftman Creative Hub
Jikel
Just Property Struisbaai
Kruger & Blignaut Attorneys
L'Agulhas Seafoods
Love for Pets
Meals2U
M&S Korttermyn Versekering
NSRI Station 30 - Agulhas
2 Oceans Glass and Aluminium
2 Oseane Nuus
Omega Consulting Africa
Pam Golding - Struisbaai
Pennydrop Training Solution
Profusion Consulting
R&R Contractors
Salon Aspella
Seagull's Pub and Grill
Seeff - Struisbaai
Southern Money Home loans and Personal loans
Southern Seamless Gutters
Spotless Mobile Car Wash
Steenkamp Wealth Bluestar
Stefen Smit Photography
Struisbaai Bande
Struisbaai Huisverhurings
Struisbaai Holidays
Struisbaai Sea Shack
Suiderhart Coffee House Café
The Overberg Business and Lifestyle Magazine
Tip of Africa Tourist visitor centre
Tolbos
Travel Counsellors
Urban Concept Architects
Wine Boutique
Xplorio
Zoetendal Academy
For more information on becoming a member contact CABA (Cape Agulhas Business Association) directly.