Daily Blog: 22 May 2023 | Shark Cage Diving in South Africa
Guest Comments:
"Fun Fun Fun! Enjoy being inches away from sharks." - Chris
"So amazing and the crew is so kind!" - Cammie
"Amazing day! Great team! Thank you!" - Nina
Location: Gansbaai, South Africa
Dive Site: Joubertsdam
Water Temp: Moderate
Visibility: Moderate
Sightings: Bronze Whaler Sharks, Short-tail Stingray + Cape Fur Seal
Trip Summary:
After a few days of being off the sea, we were so excited to get back out there! And what a day we had. Bronze whalers were active, with mostly large females visiting us, but we also had a few large males and a couple of sub-adults making an appearance. And we also were lucky to see a Cape Fur seal and a short-tail stingray popping up around Slashfin.
Trip 1: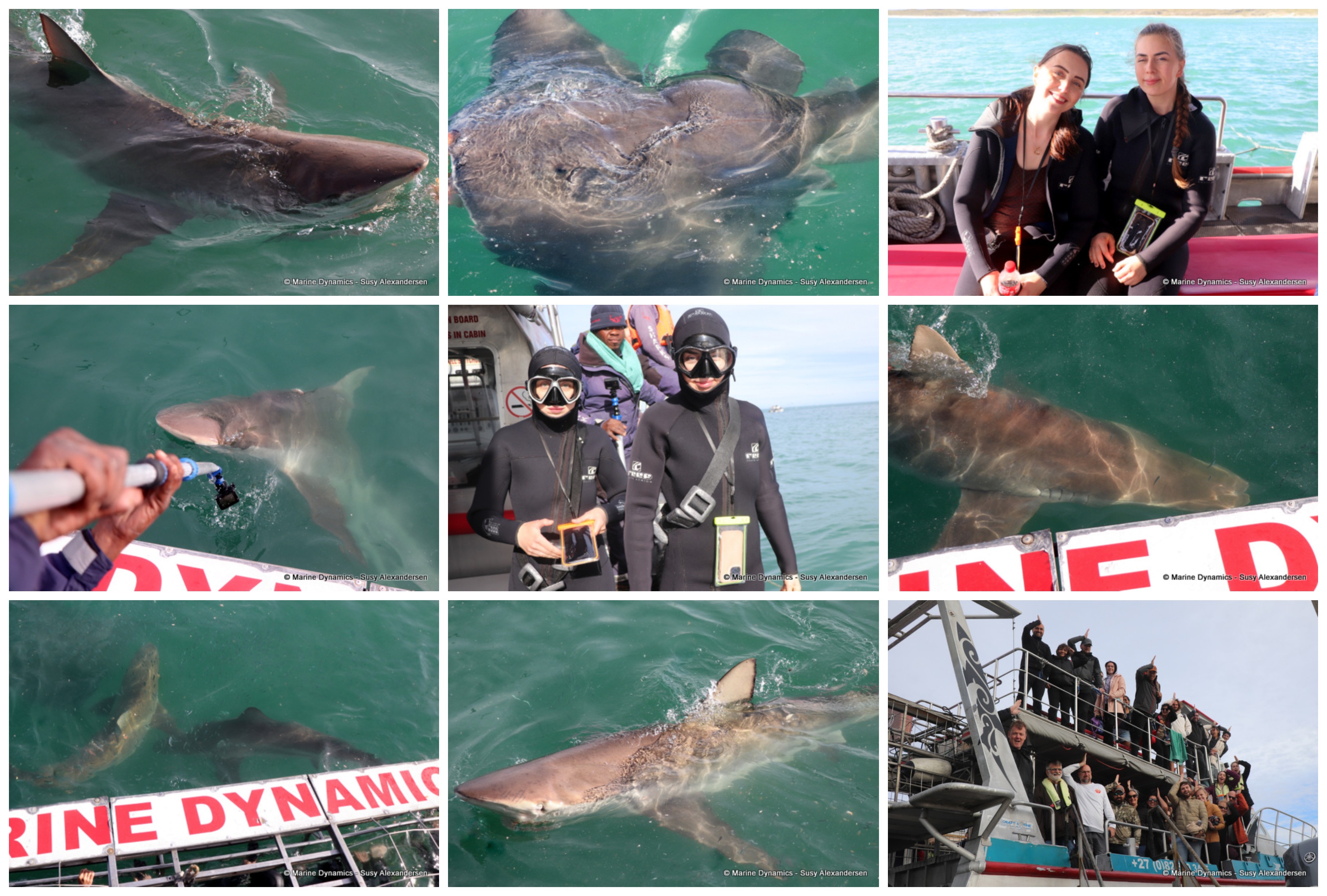 Trip 2: