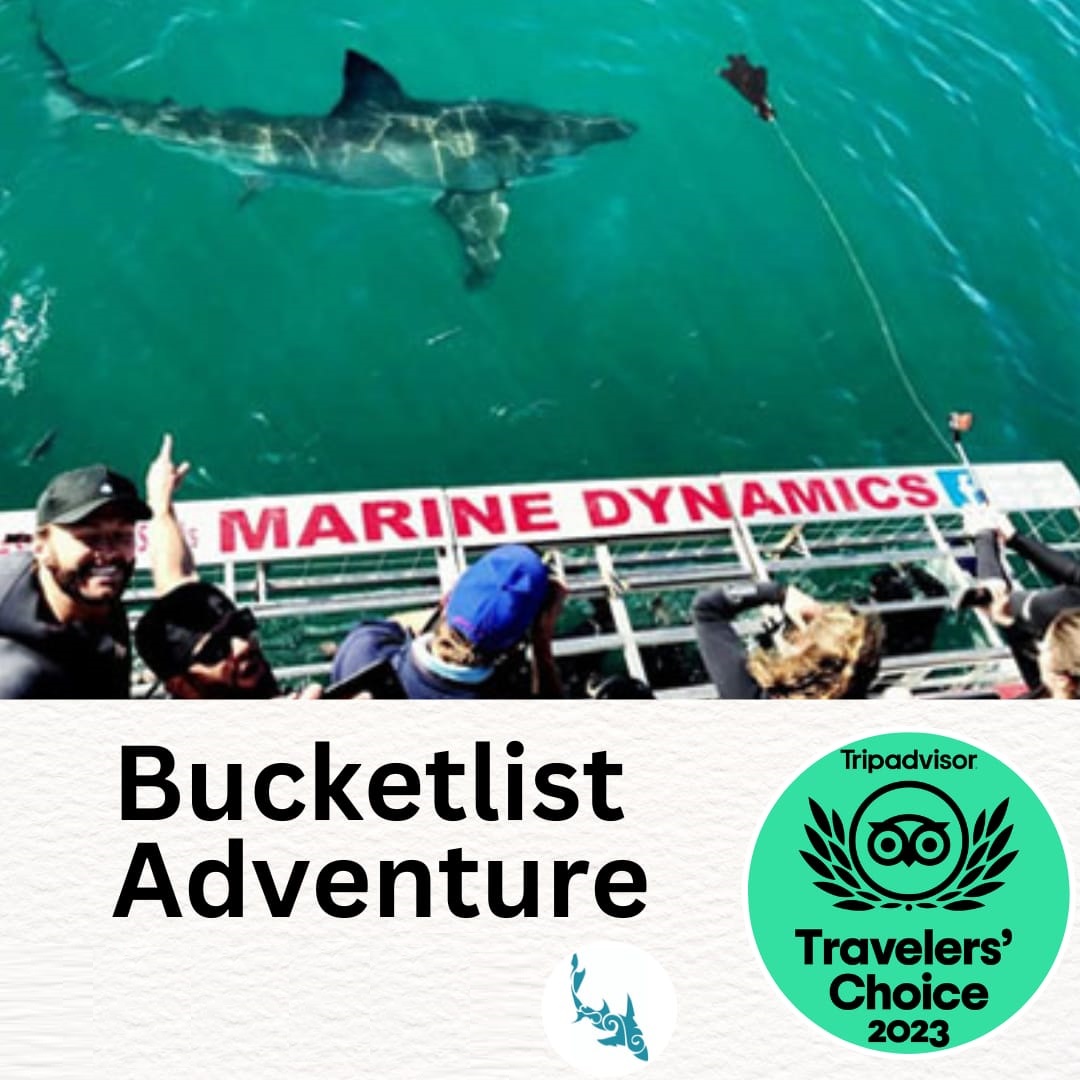 Next Marine Dynamics Shark Cage Diving Trip: 4 November 2023
Get your heart racing!
Join Marine Dynamics for the ultimate shark adventure TOMORROW at 8:00 AM and 10:30 AM!
Why Choose Marine Dynamics?
• 5-Star venue, toilets and boat
• Blue flag status boat- meaning world-class recognised for safety, eco-tourism, etc
• Expert Marine Biologists onboard
• 2023 Tripadvisor Travelers Choice
• Educational insights and conservation focus
• Warm showers on board, plus blankets, towels and snacks
• Clean, dry wetsuits
• Biggest boats in the industry, designed for shark driving and 2 toilets
Unforgettable memories!
Book your thrilling shark dive with Marine Dynamics NOW!