Daily Blog: 09 November 2023 | Shark Cage Diving in South Africa
Guest Comments:
"We had the most amazing experience today. At all times we felt safe, informed, and very well looked after. Thank you so much, it has been the best amazing day we will never forget." - Matt
"It was amazing! Thanks a lot for this once-in-a-lifetime experience!" - Daniela and Chirs
"So amazing to see the wildlife, and thanks to the sweet and calm crew!" - Stella
Location: Gansbaai, South Africa
Dive Site: Joubertsdam
Water Temp: Moderate
Visibility: Moderate
Sightings: Bronze Whaler Sharks and Cape Fur Seals + Southern Right Whales
Summary: What an amazing day we had! During all our trips, we were fortunate enough to spot the most incredible Bronze Whaler sharks while anchored in "The Shallows". We had the pleasure of seeing big and mature Bronze Whaler females around us at all times. Additionally, a cheeky Cape Fur seal was relaxing around the boat, and we caught a glimpse of some whales and some cute African penguins in the distance on the way back to Kleinbaai harbor. We would like to express our gratitude to all our guests for joining us today!
Trip 1: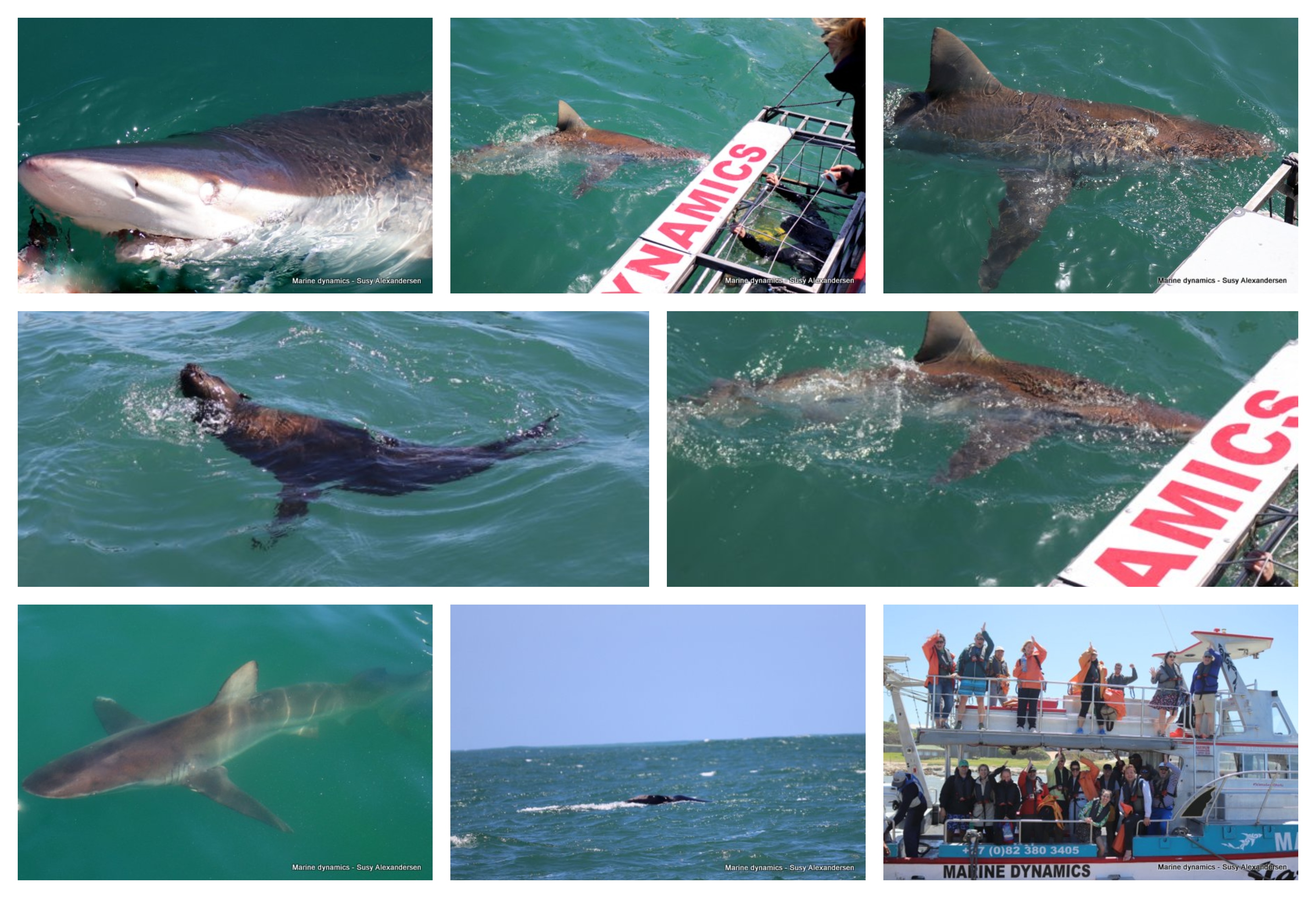 Trip 2: