Daily Blog: 15 November 2023 | Shark Cage Diving in South Africa
Guest Comments:
"Spectacular tour. Exceeded all our expectations. The highlight of our trip so far!!" - Alex, Eric and Yvonne
"Amazing experience! Thank you so much for your conservation efforts!" - Angel
Location: Gansbaai, South Africa
Dive Site: Joubertsdam
Water Temp: Moderate
Visibility: Good
Sightings: Bronze Whaler Sharks, Cape Fur Seals, Southern Right Whales, Humpback Dolphins, African Penguins
Summary: We had an early and bright start for our first guests of the day. The water was flat, clear and had great visibility, but the temperature was not very tropical. Nevertheless, we could not complain as we enjoyed the mesmerizing beauty and size of the amazing Bronze Whaler Sharks around us. We were lucky to spot a huge female Bronze Whaler Shark, nicknamed Bronzella, and she was massive! We want to thank all our guests for joining us today and making it a great experience. We could enjoy amazing shark activity for all our trips today! And also on our last trip a Broadnose Sevengill Shark!
Trip 1: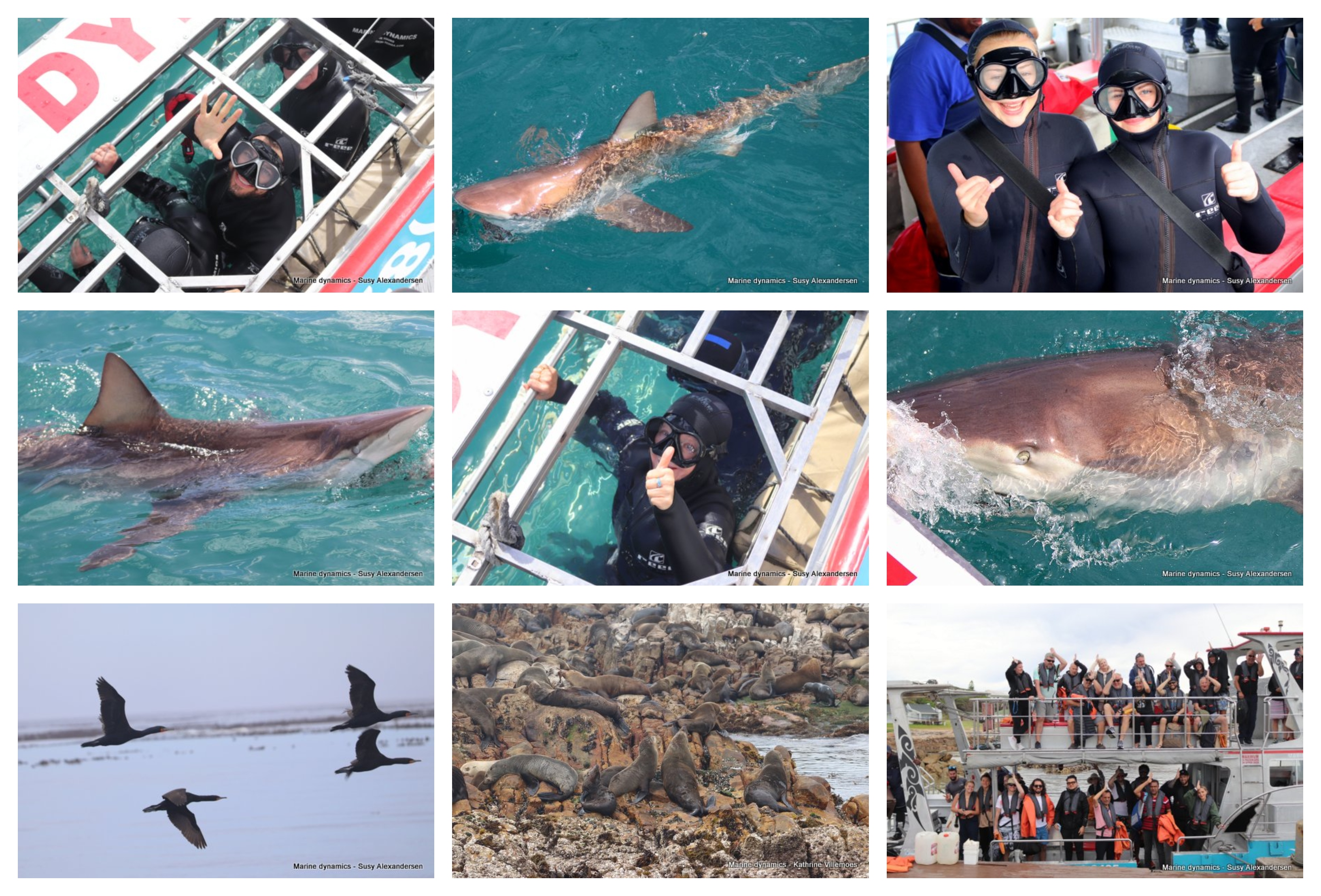 Trip 2:
Trip 3: