Orca predation on Great White Shark in Gansbaai, South Africa
On the 4th of July, the Marine Dynamics/Dyer Island Conservation Trust (DICT) was notified by Paul de Villiers of a white shark stranding at De Gruis, Gansbaai, South Africa. The carcass was recovered by Marine Dynamics owner, Wilfred Chivell, and his team, and transported to the International Marine Volunteer Lodge. The following morning a team lead by DICT marine biologists collected detailed measurements, photographic, and biological samples. The white shark was a 3.6 meter female with a large tear between the two pectoral fins with the liver and heart missing - identical injuries to that previously recorded on deceased white sharks in Gansbaai and other shark species found along the coast. Two days prior there were confirmed sightings in False Bay, Cape Town of the orca pair, Port and Starboard, known to predate on various shark species, including white sharks.
The carcass also showed signs of multiple shark bites along its pelvic area, likely a result of scavenging after the initial predation. There were no signs that fishing gear was responsible for the death and no tag was observed on the shark. The DICT team took multiple samples, including fin clippings, muscle, vertebrae, gills and jaws.
Much speculation has occurred regarding the disappearance of white sharks from Gansbaai over the past three years- and what has driven their absence. "We believe that commercial overfishing and removal of prey species has a critical impact on the number of white sharks and we are encouraged by the recent selection of an expert panel of scientists to advise the Department of Environmental Affairs, Forestry and Fisheries on addressing this matter. However, the impact of Orca predations on white sharks in Gansbaai is simply undeniable. It is not a smokescreen for a bigger issue but also linked to pressures other marine species are enduring, adding further urgency to the action on threats affecting the decline of shark stocks along the South African coast," says Wilfred Chivell, CEO of Marine Dynamics. "The shark cage diving industry is key to daily monitoring of white sharks that can ultimately advise conservation policy. We have been proactive in setting up our COVID-19 safety protocols so we now await confirmation from government as to when we can start operating."
Senior White shark biologist Alison Towner said, "We have monitored the behaviour and abundance of white sharks in the area for over 13 years through an established long-term boat-based and tagging data program. The interactions between orcas and white sharks were first observed in 2017 and seem to occur at similar times each year, although we are only seeing the shark carcasses that wash out, they are all notably larger white sharks, above 3 meters in length. This is concerning for a species that does not reach reproductive maturity until after this size. Collaboration between key experts, scientists, and stakeholders are paramount to proactively preserve the future diversity of Southern African shark populations and we thank the members of the public who have provided important information regarding these issues."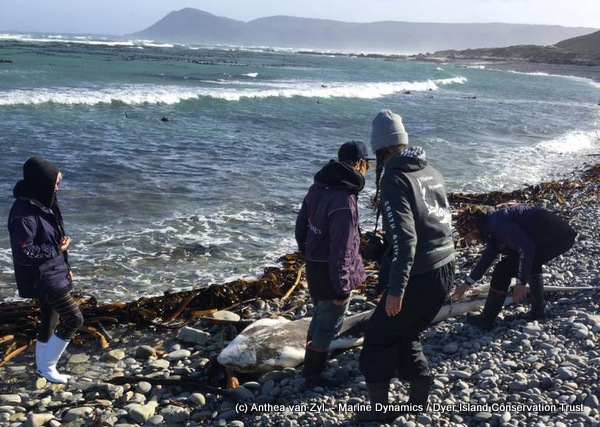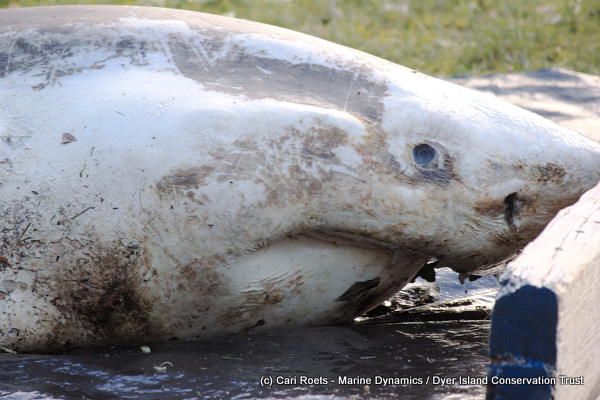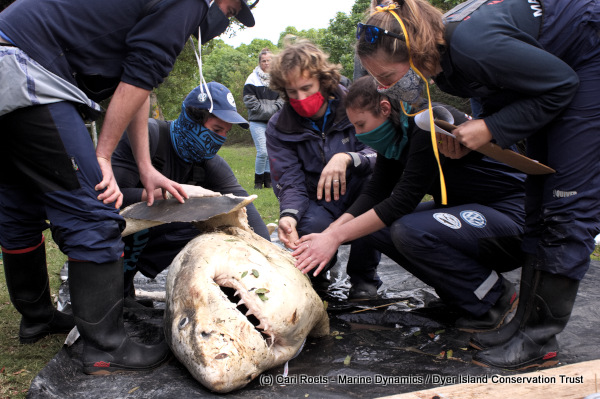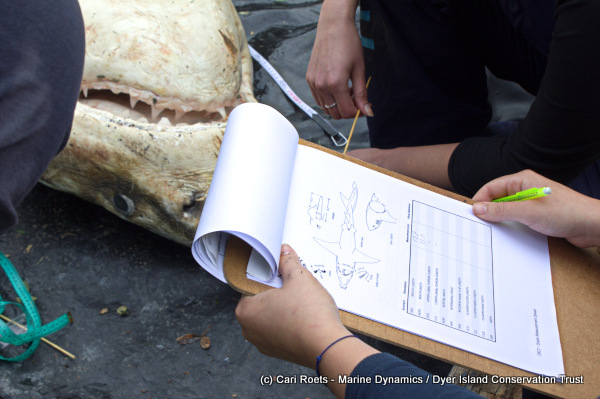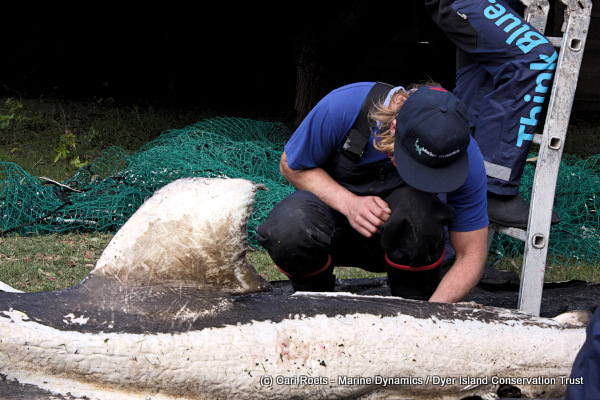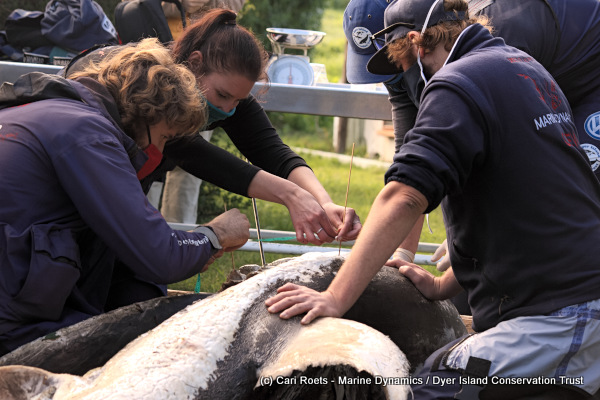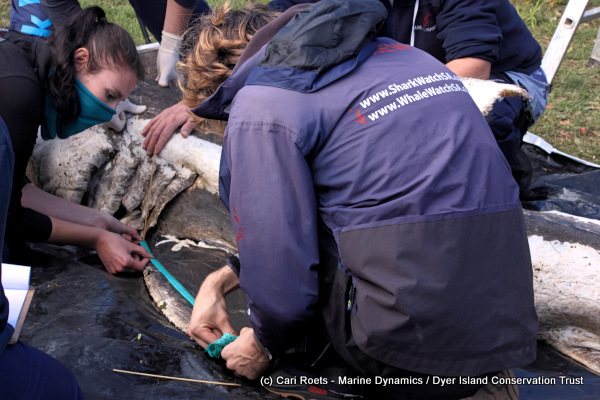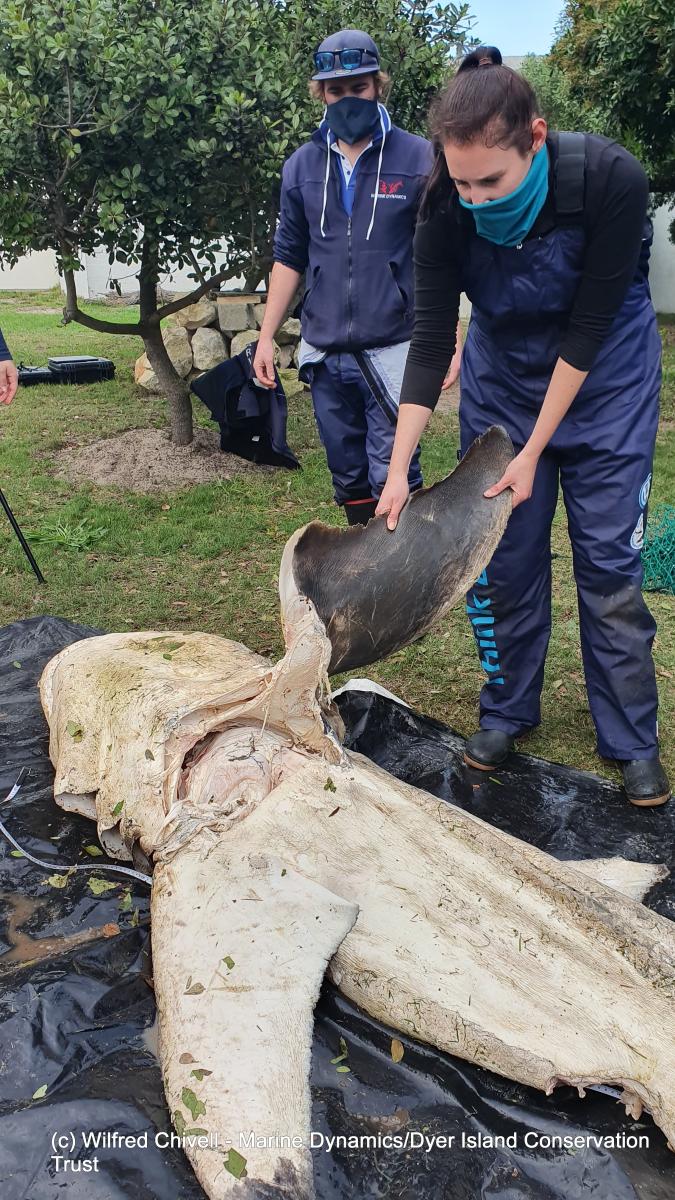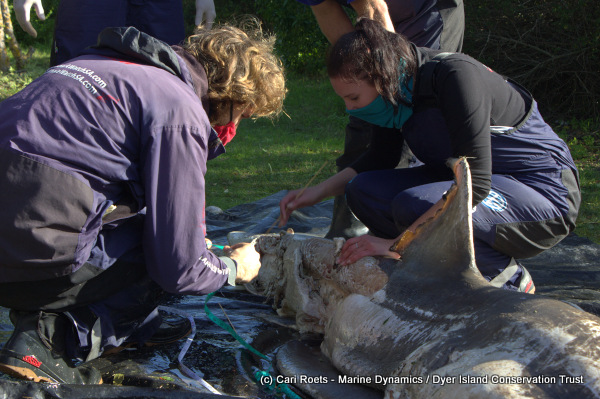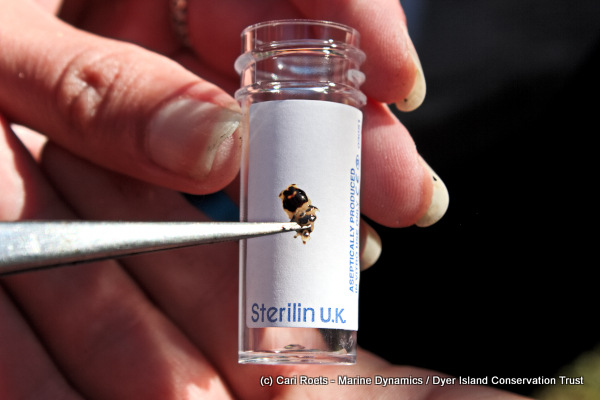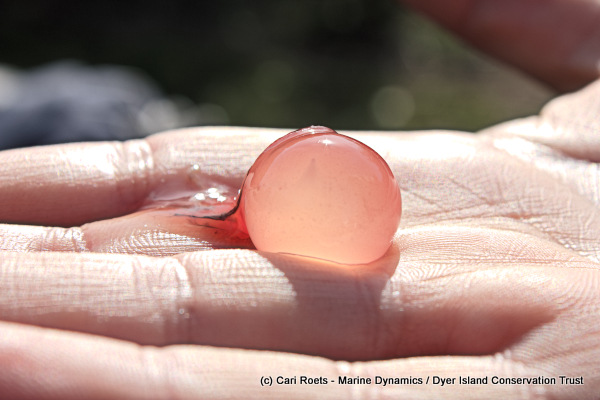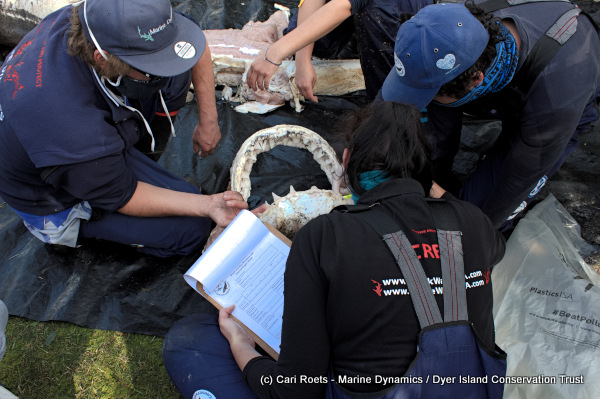 Additional information:
White shark predation by orca reported in 2017:
Great White Sharks hunted by Orcas in Gansbaai
Great White Sharks hunted by Orcas in Gansbaai Continues
MARINE DYNAMICS TOURS is a shark cage diving company operational since 2005, that conduct and support valuable research, conservation and education in the Dyer Island ecosystem of Gansbaai, South Africa. The award-winning companies hold Fair Trade Tourism certification (since 2008) and employ marine biologists whose research is in turn supported through the DYER ISLAND CONSERVATION TRUST (DICT).
Dyer Island and the surrounding ocean is a critically important ecosystem and home to the Marine Big 5. Known as an Important Bird Area, and managed by CapeNature, Dyer Island is home to breeding colonies of the endangered African penguin and other seabirds. Some 60 000 Cape Fur Seals are resident on Geyser Rock opposite the island and they attract the densest population of Great White Sharks in the world. The many sheltered areas of the bay provide the breeding ground for the Southern Right Whales that migrate here from the Sub-Antarctic islands between June and December each year. The area is also visited by Bryde's and humpback whales as well as various dolphin species.