Daily Blog: 17 October 2020 | Shark Cage Diving in South Africa
Guest Comments:
"The best day of my life. ALL MY DREAMS CAME TRUE, just amazing" - Emmah
"Super professional, friendly and informative. Would do it again in a heart beat!" - Chandler
"Fantastic trip! I loved the all information provided about the fantastic creatures. Will definitely recommend" - Leila
17/10/2020
Location: Jouberstdam
Water Temperature: Moderate
Visibility: Moderate
Sightings: Bronze whalers (Copper sharks)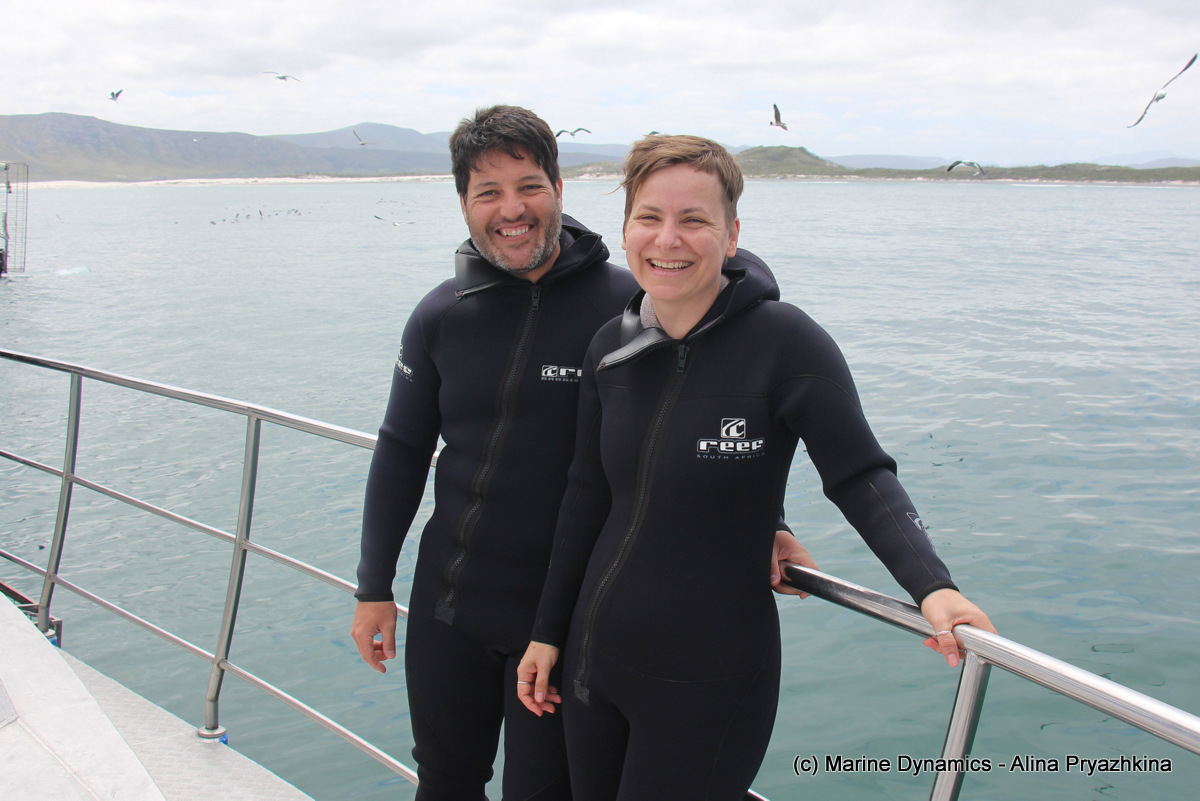 Getting ready to see our first sharks of the trip!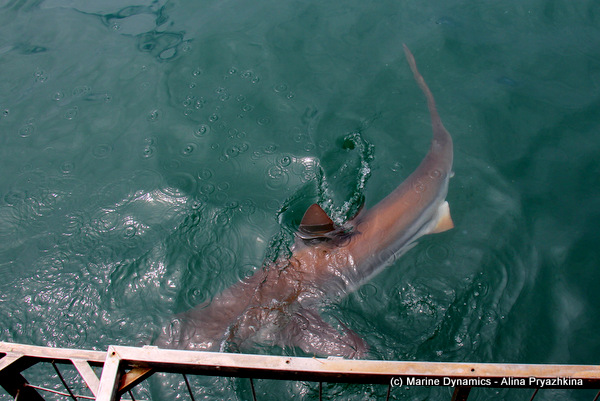 Which let's be honest, they didn't make us wait much longer.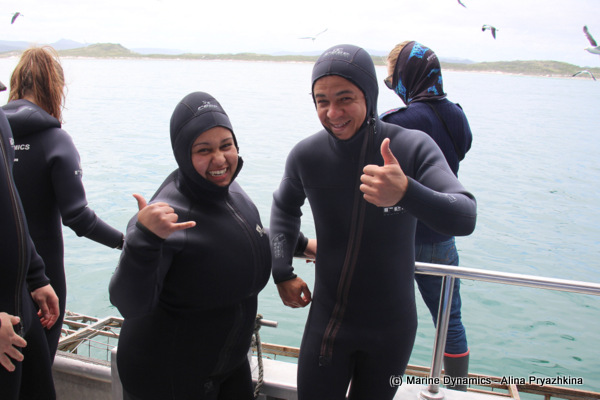 AAAND in the cage we go!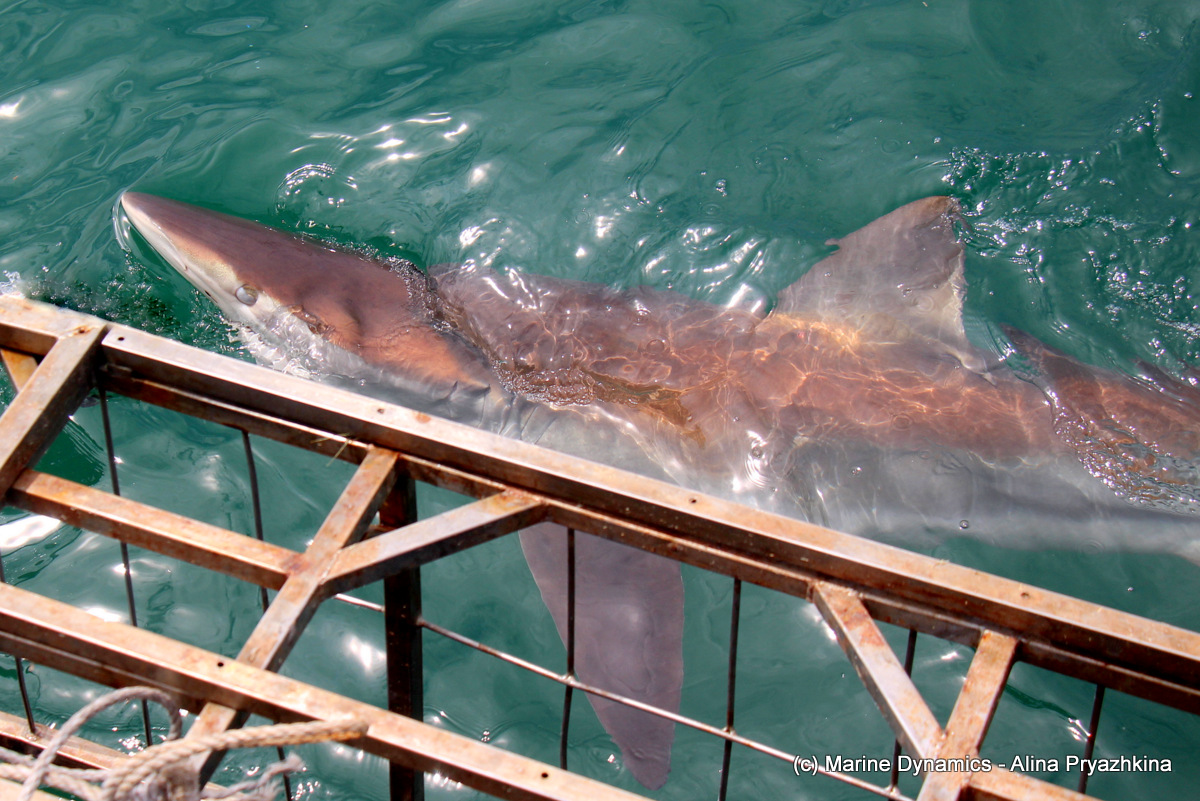 Stunning bronzie showing off her nictitating membrane, which is there to protect their eyes.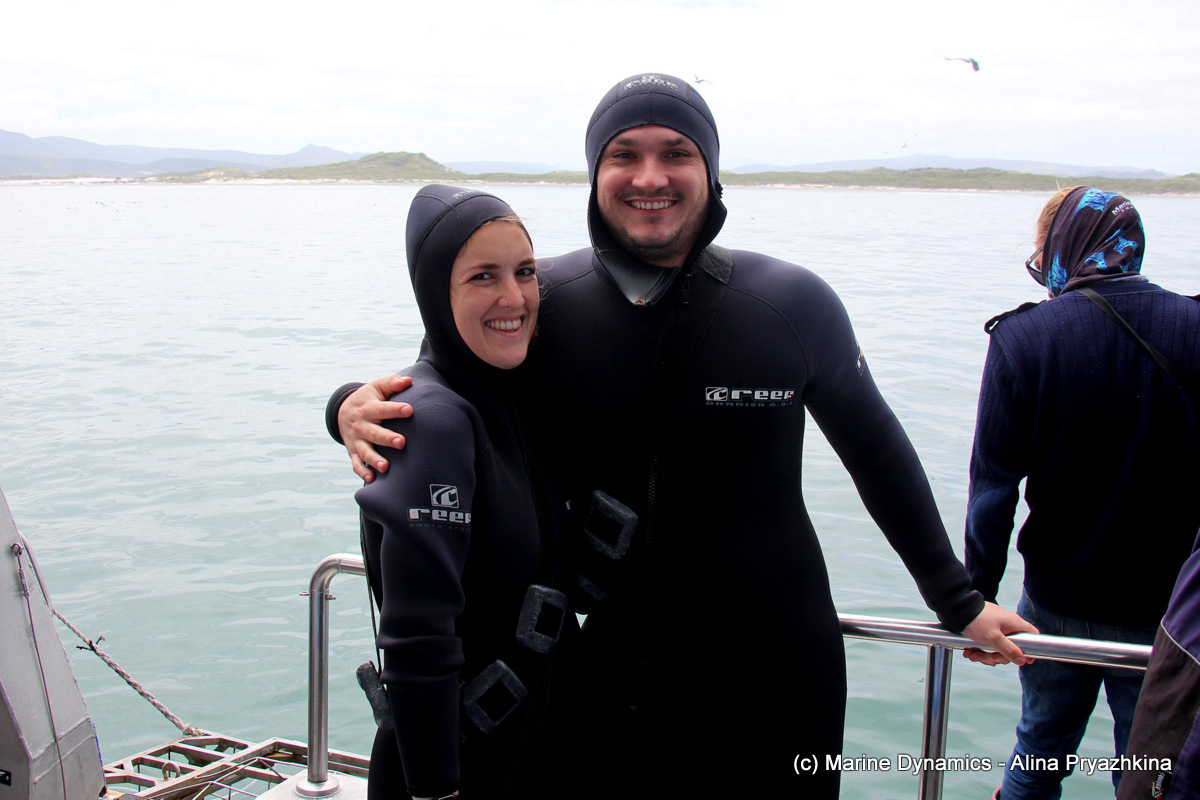 Leila and Chandler nice and ready for the dive.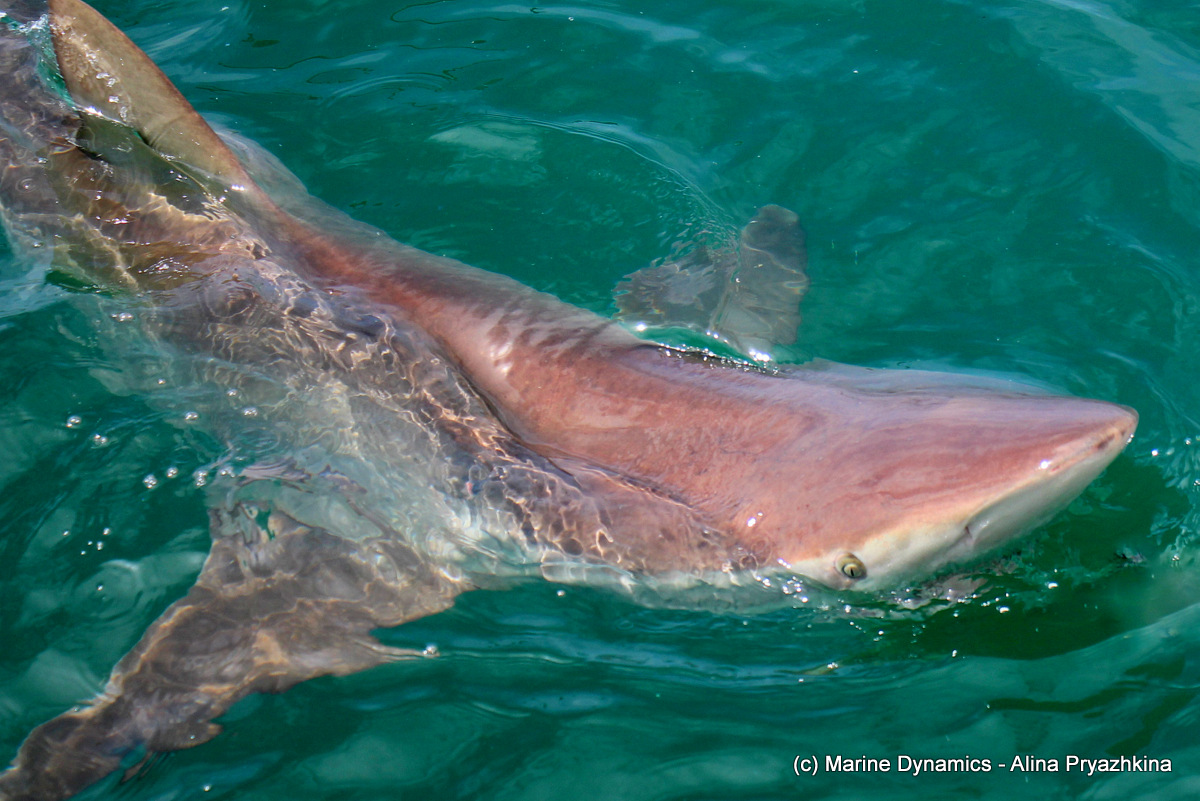 Incredible animals coming up so close to us.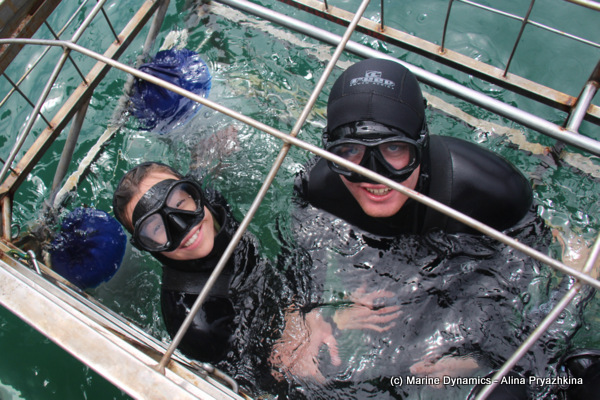 Happy divers taking a breather!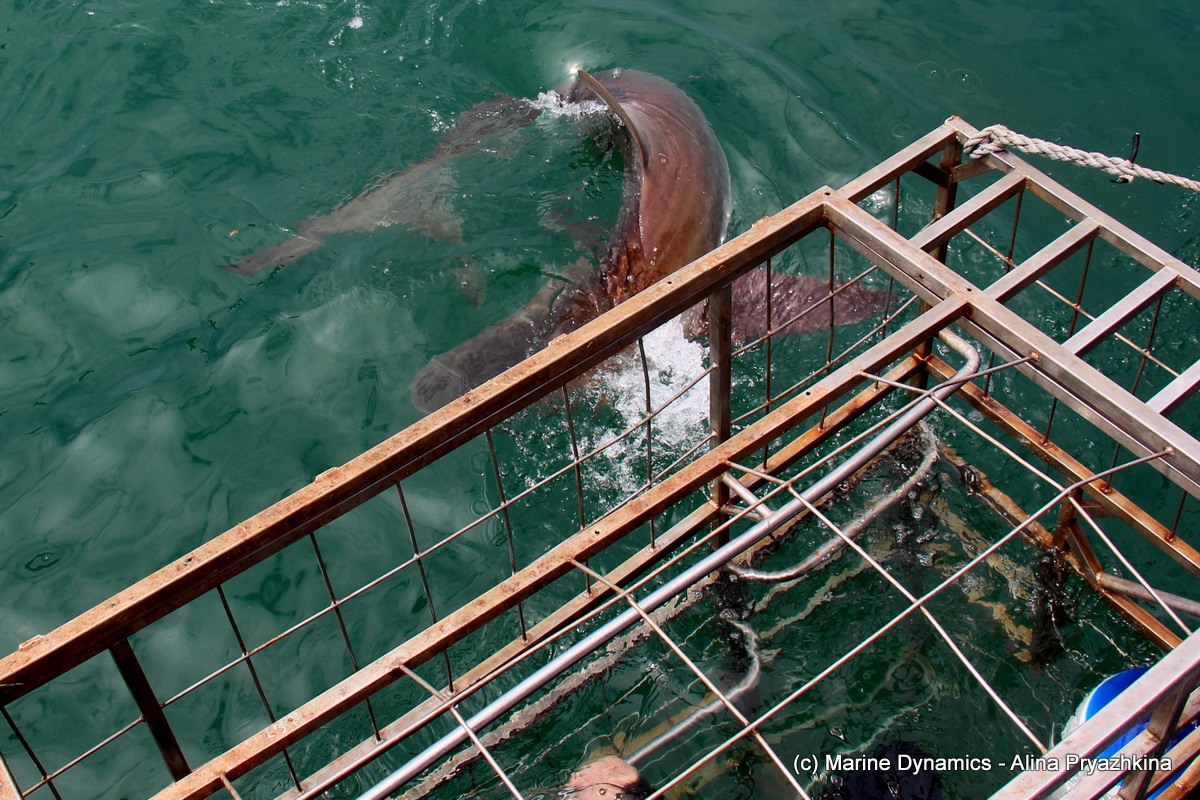 Never a dull moment with these active and very agile sharks.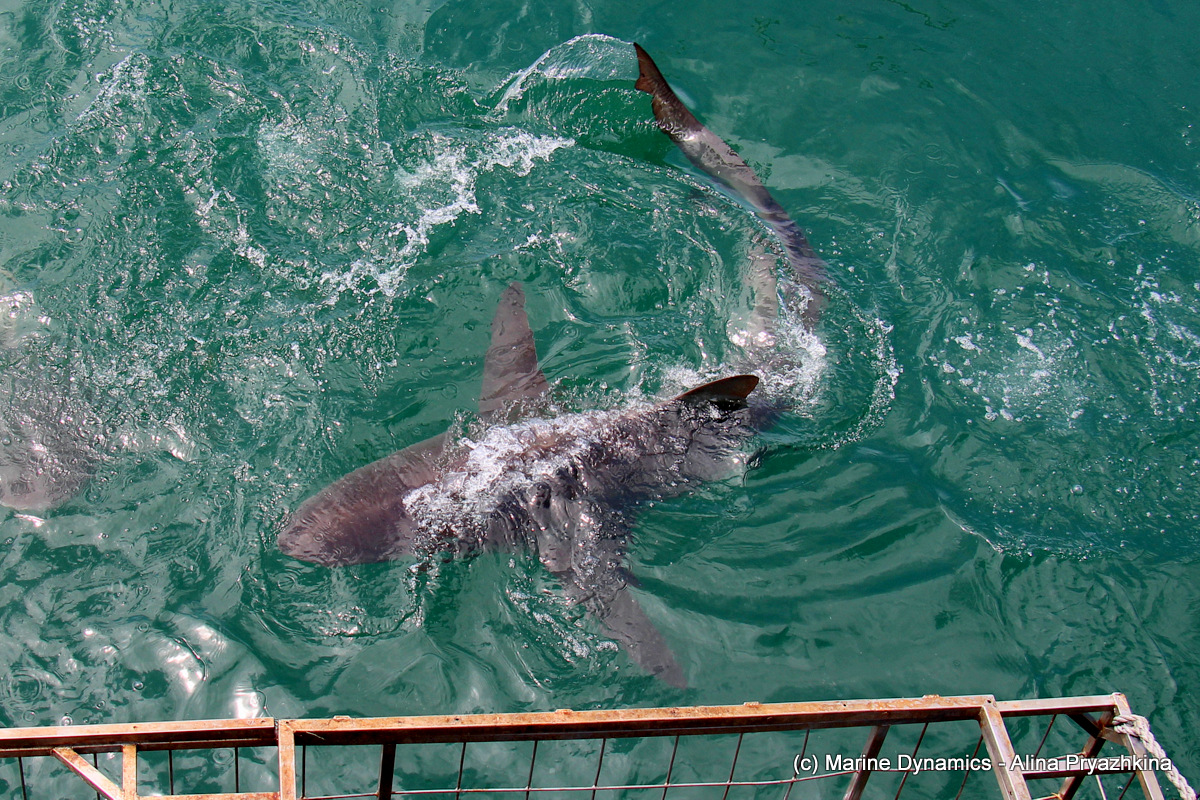 Simply beautiful!
If you are looking to get up close and personal with the great white shark then Shark Diving in South Africa, and more specifically with Marine Dynamics, is a once-in-a-lifetime experience you won't want to miss. Book and pay online with us and get a free video of your encounter with the world's apex predator.