Original Paintings Available at the Gallery
Lize van der Walt is a well-known contemporary artist in Hermanus who works with acrylic and oil paint to bring her expressionistic artworks, of seascapes and landscapes, to life.
To embody her semi-abstract and semi-realistic paintings, Lize van der Walt uses multiple layers, rich textures of poured paint, brushstrokes and palette knife marks on her artworks to take spectators on a spiritual journey that is at the forefront of her creations.
The below artworks can be purchased at the gallery.
"Windswept" 110 x 100cm
Mixed Media Sand on Boxed Canvas
Cost: R8,000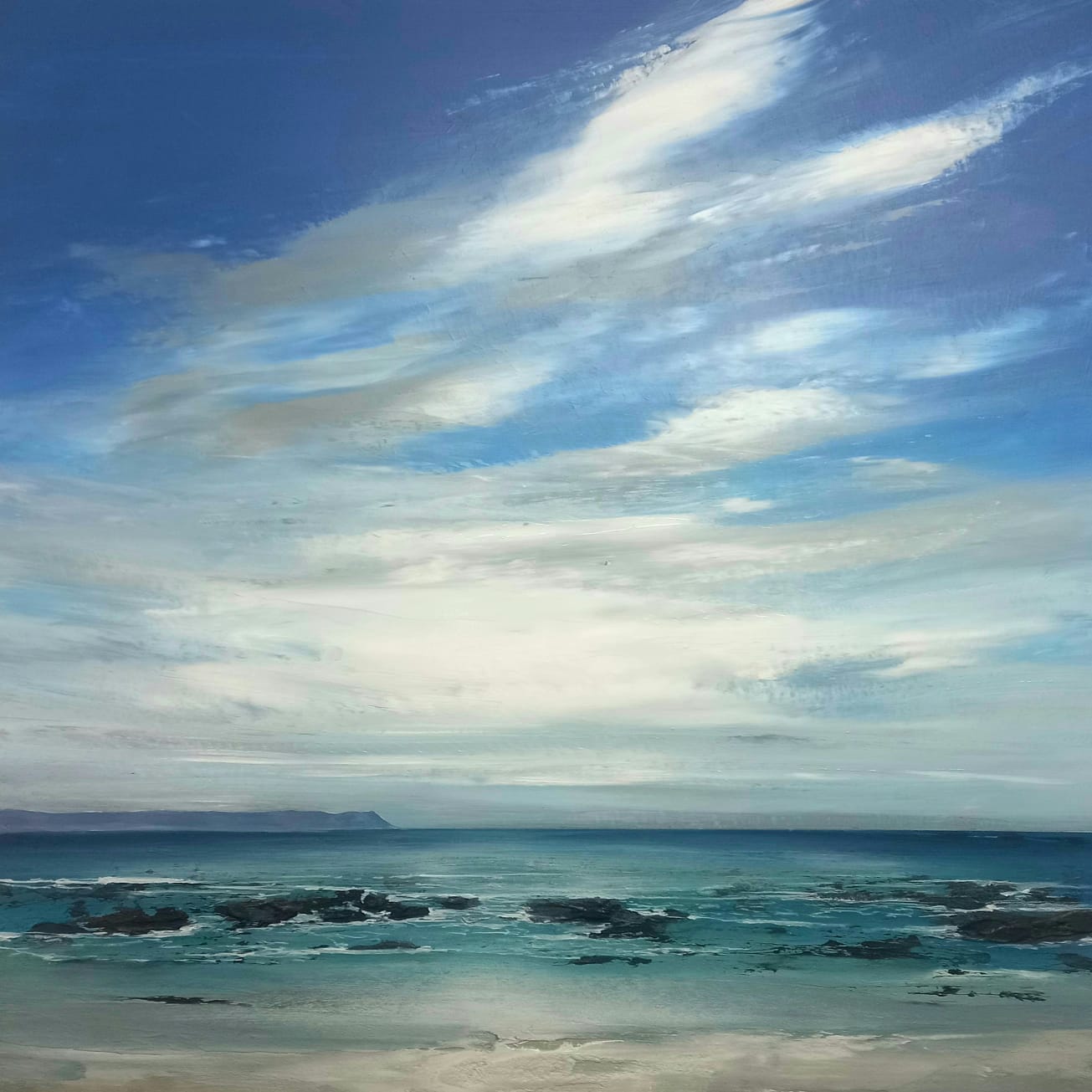 "Grotto Birds" 160 x 70cm
Original Embellished Print 2/5
Cost: R8,000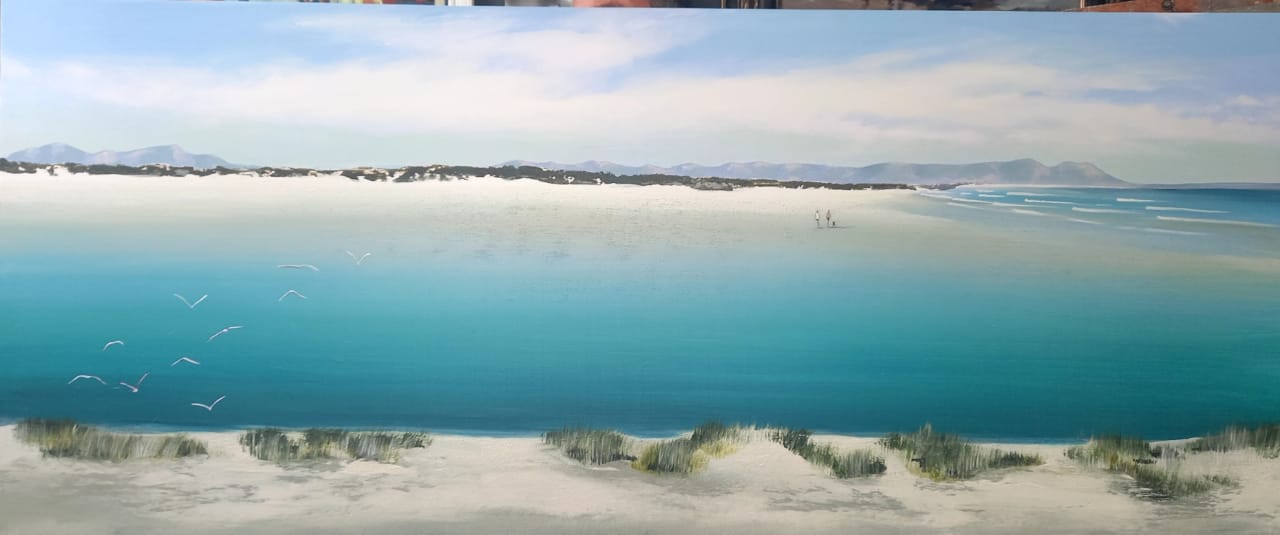 "Grotto Walk" 185 x 85cm
Original Embellished Print 1/5
Cost: R12,000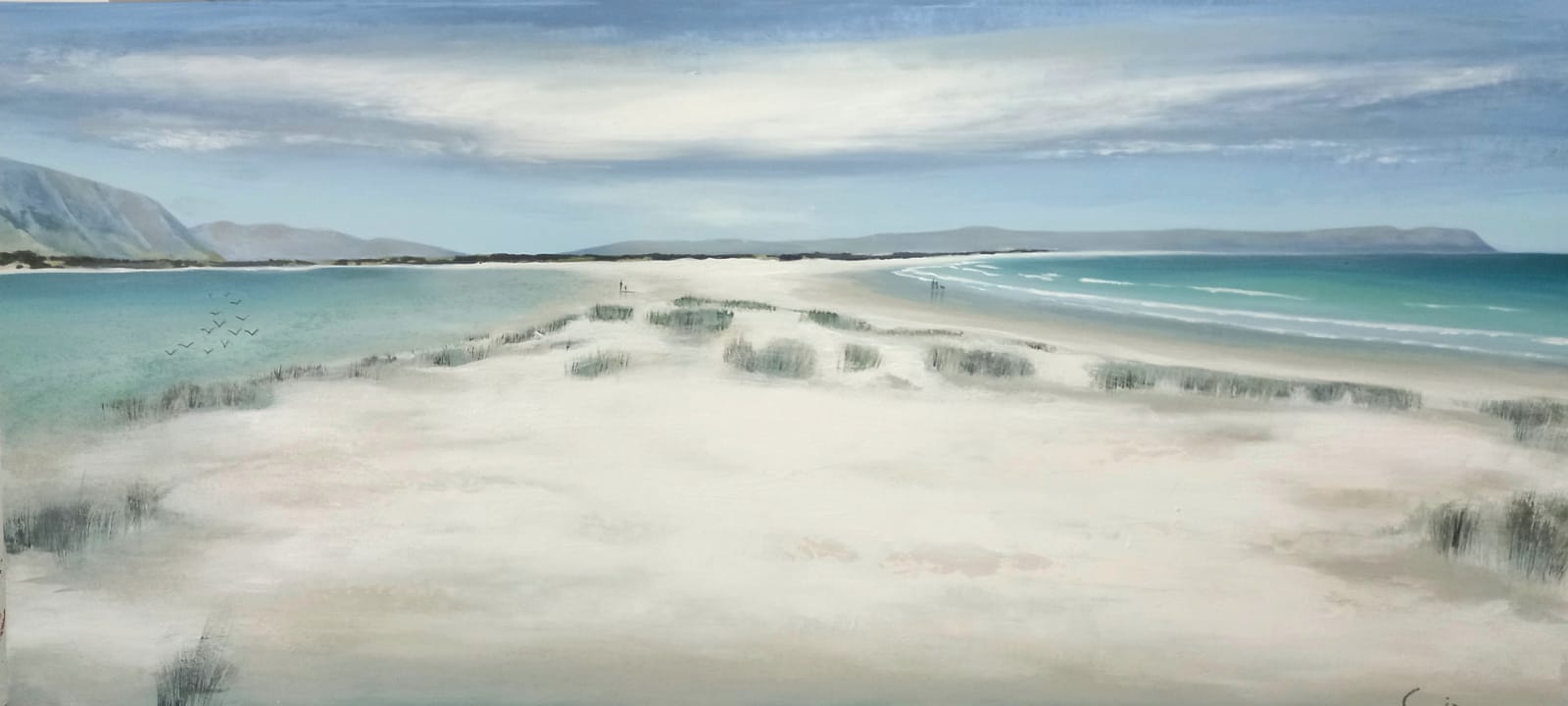 For more information, contact Lize van der Walt Artist.