216W Portable Solar Panel
05 June 2023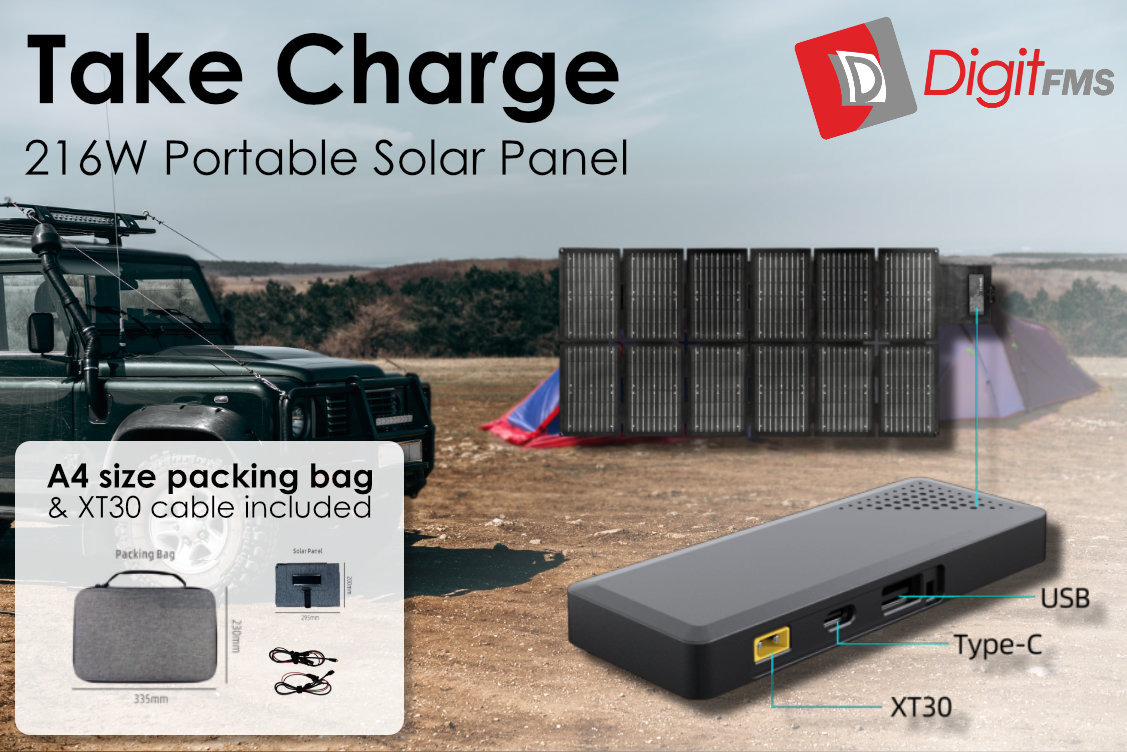 216W Portable Solar Panel
Take charge!
A4 size packing bag and XT30 cable included.
For more information, contact Digit Overstrand.
Digit Overstrand is a branch of Digit Vehicle Tracking, one of the leading vehicle tracking companies in South Africa. The company offers a full turnkey vehicle tracking solution, meaning clients can keep track and take control of their vehicle's movements via Digit Vehicle Tracking desktop and mo...
View Profile
What is
Xplorio?
Xplorio is your local connection allowing you to find anything and everything about a town.
Read More
Recent Posts
Lightweight body cameras that can provide compelling evidence in the event of security enforcement disputes.