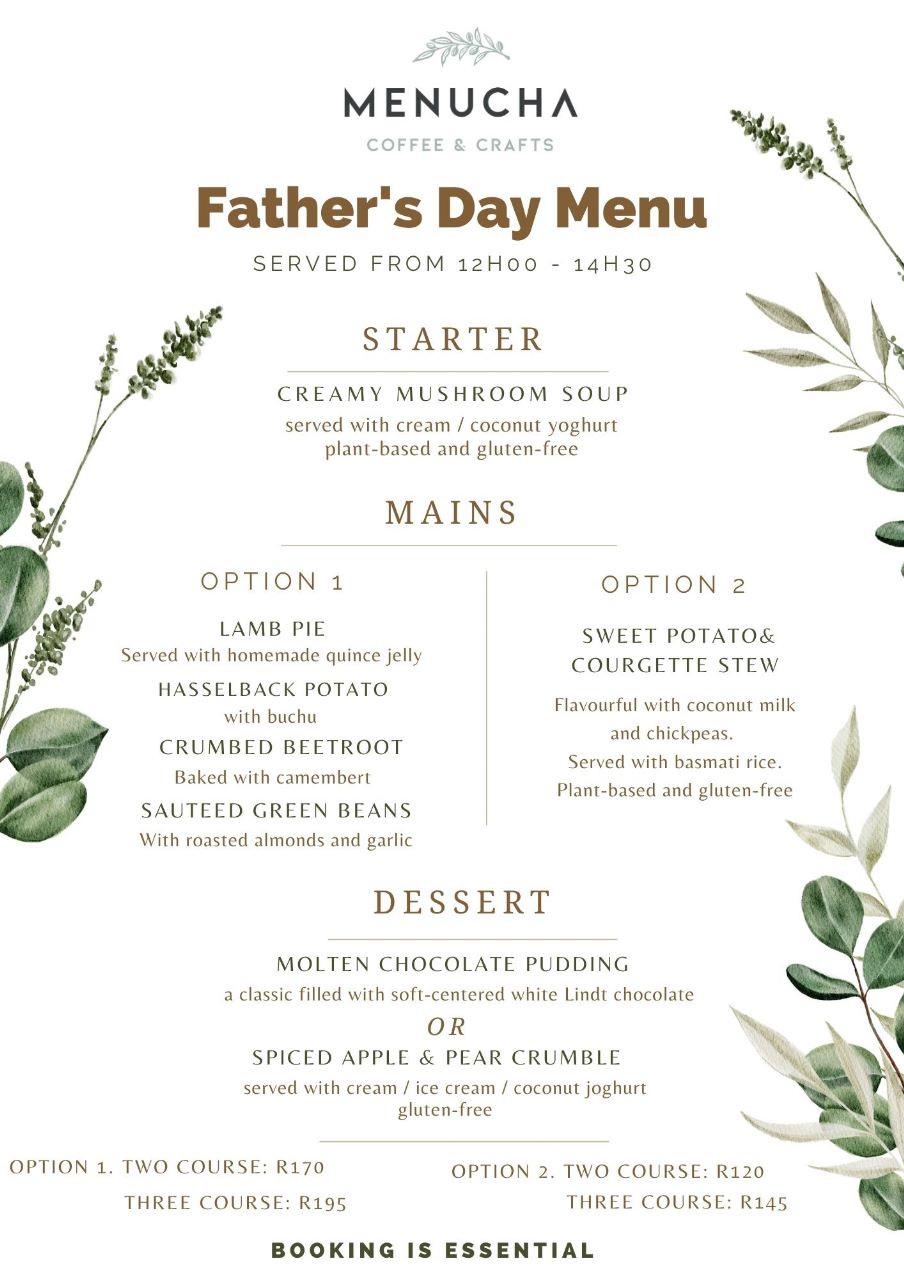 18 June 2023: Father's Day Menu
We'll be hosting Father's Day at Menucha in our newly renovated upstairs space with a beautiful view of the surrounds!
Guests have the option of a 2 or 3-course meal. A two-course meal includes the starter OR dessert.
Lunch will be served from 12:00 to 14:30.
There are a wide variety of non-alcoholic beverages on offer. Patrons may bring their own wine to enjoy with lunch.
Limited seating. Book by latest 17th June (Saturday) to secure your seat (and plate).
For more information or to book, contact Menucha Coffee & Crafts.