If you take a trip to the Palmiet Beach you can spend your time relaxing on the white sandy beach or frolicking in the ocean or river mouth, but make sure to take the time to walk up the small dune where three wooden crosses stand in memory of the seamen that lost their lives on 28 June 1902.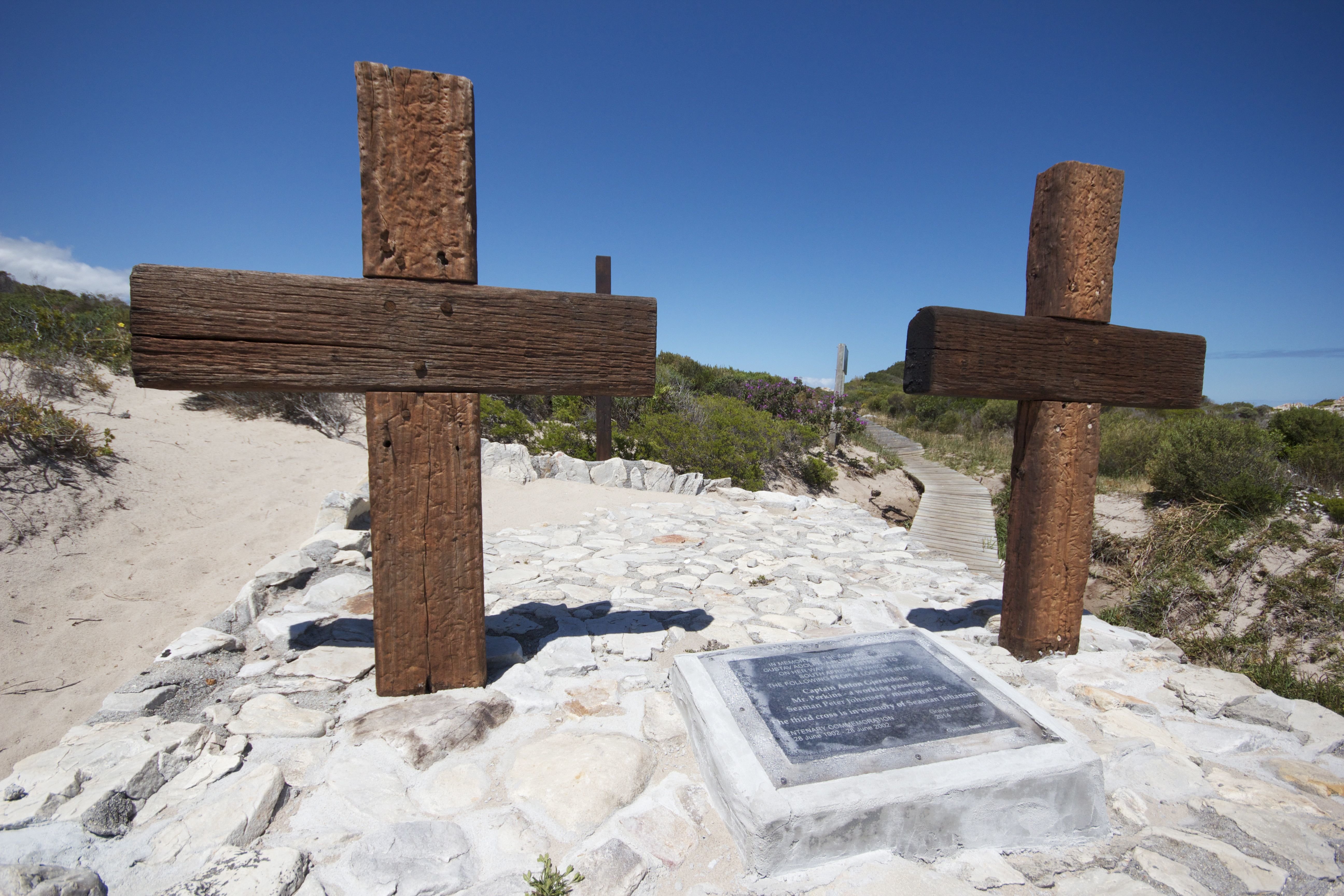 The ship was a Norwegian wooden barque called Gustav Adolf. She was built in 1879 in Arendal and sailed all over the world doing general trade. On this fateful trip the ship was on its way from Fremantle, Australia to Cape Town, South Africa. Mr. Perkins was the sole passenger aboard the Gustav Adolf along with 14 000 Jarrah-wood logs that were intended for the South African Railways.
Along the journey after they passed Port Elizabeth an intense storm erupted and lasted 14 hours. Giant waves slammed against the three-master sail-ship and many believe the only reason the Gustav Adolf didn't sink then was because of the heavy load of logs that was onboard. After battling the stormy seas and being pulled further into the ocean, the crew then spent an immense amount of energy trying to pump all of the water out of the ship.
After three days of this futile exercise the crew soon realised that the ship was drifting towards the Palmiet River Mouth which was surrounded by jutting rocks. The crew successfully released the only two lifeboats and soon after the Gustav Adolf crashed into the rocky shoreline.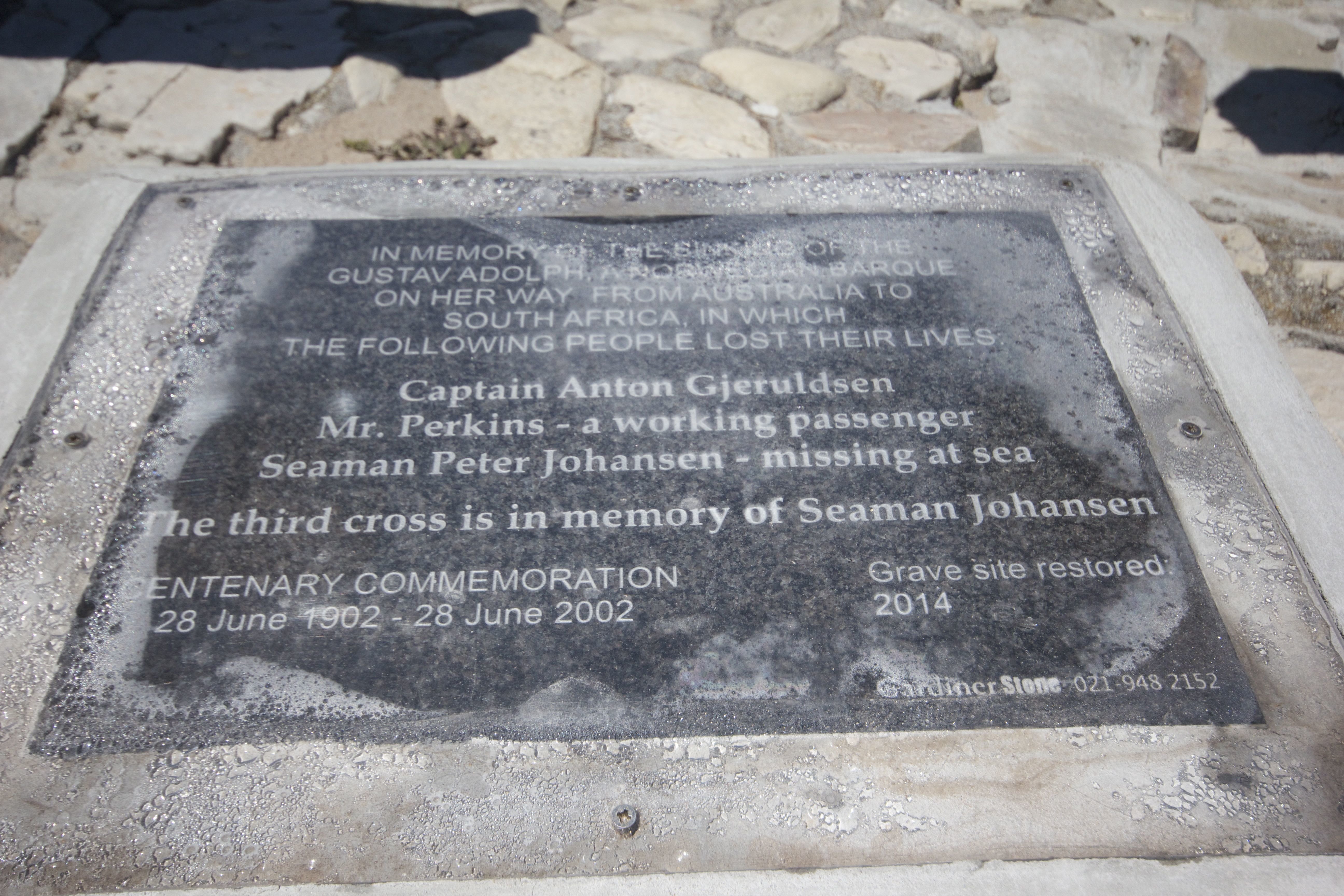 There were a group of men camping on the beach that witnessed this entire scene and quickly tried to help the desperate seamen by trying to guide them safely to the nearby harbour. Due to the rough seas this was an unsuccessful endeavour and both lifeboats returned to try and make it onto the beach. The first lifeboat braved this daring attempt but unfortunately they were unsuccessful when an angry wave smashed the lifeboat into pieces. Of the five onboard the small lifeboat three died. The two remaining fought for their lives and Officer Nielson eventually made it to dry land while Captain Geruldson was too weak and his dead body was washed out to sea.
After witnessing this the crew on the second lifeboat decided to wait out the storm throughout the night. Plagued by exhaustion and sleep deprivation, the crew amazingly woke up to calmer seas and made it onto dry land.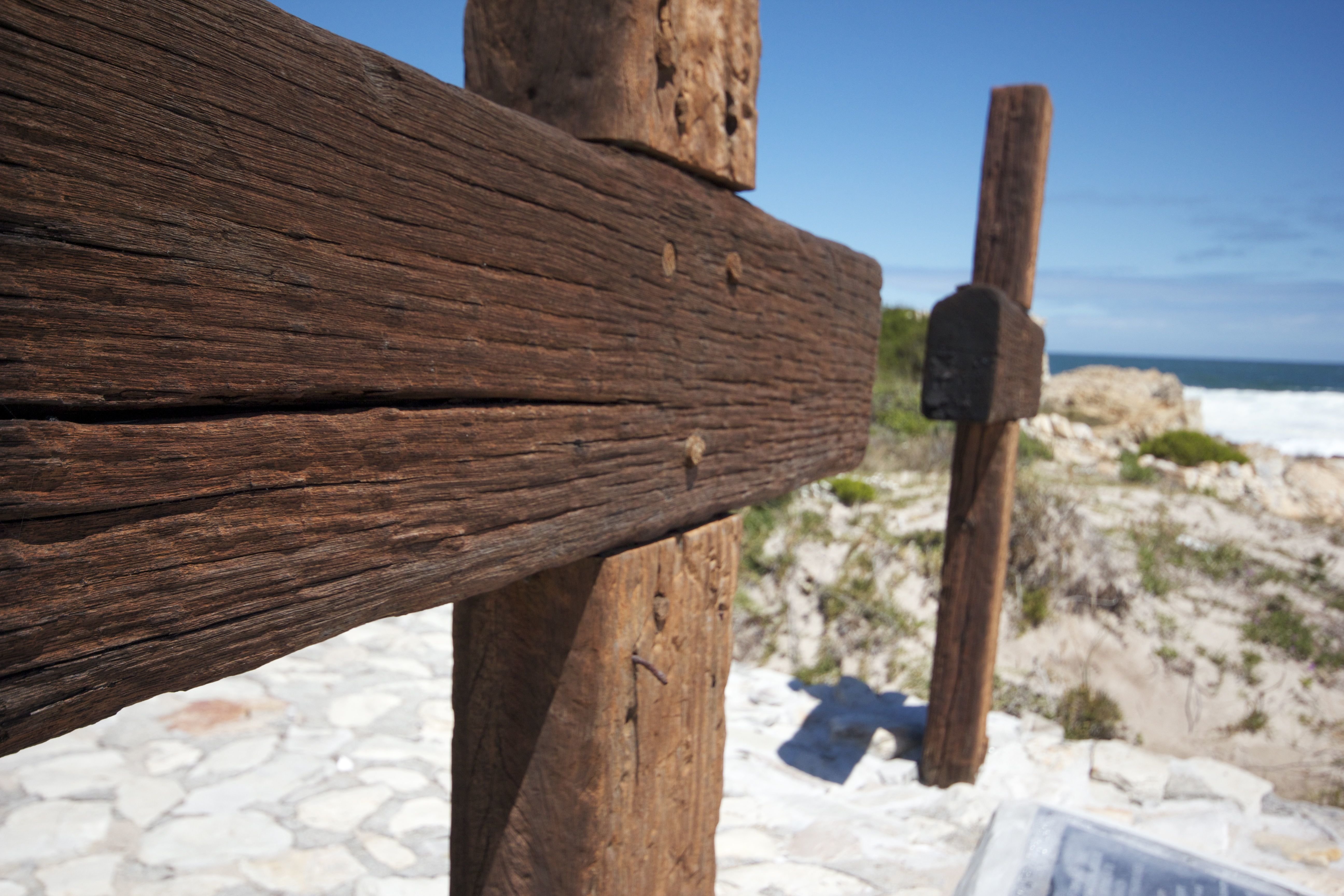 From the Jarrah-wood logs the surviving crew built two crosses in memory of Captain Geruldson and passenger Perkins, whose bodies they could bury. Another cross was erected later in memory of the two crew members whose bodies were never recovered.