The busy little coastal town of Kleinmond is known for its rich biodiversity and stunning seascapes. The seemingly untouched vistas have also given way to a landscape that is bursting with beauty and activities to be indulged in. So although Kleinmond is a popular relaxing holiday destination, this little town will definitely keep you busy.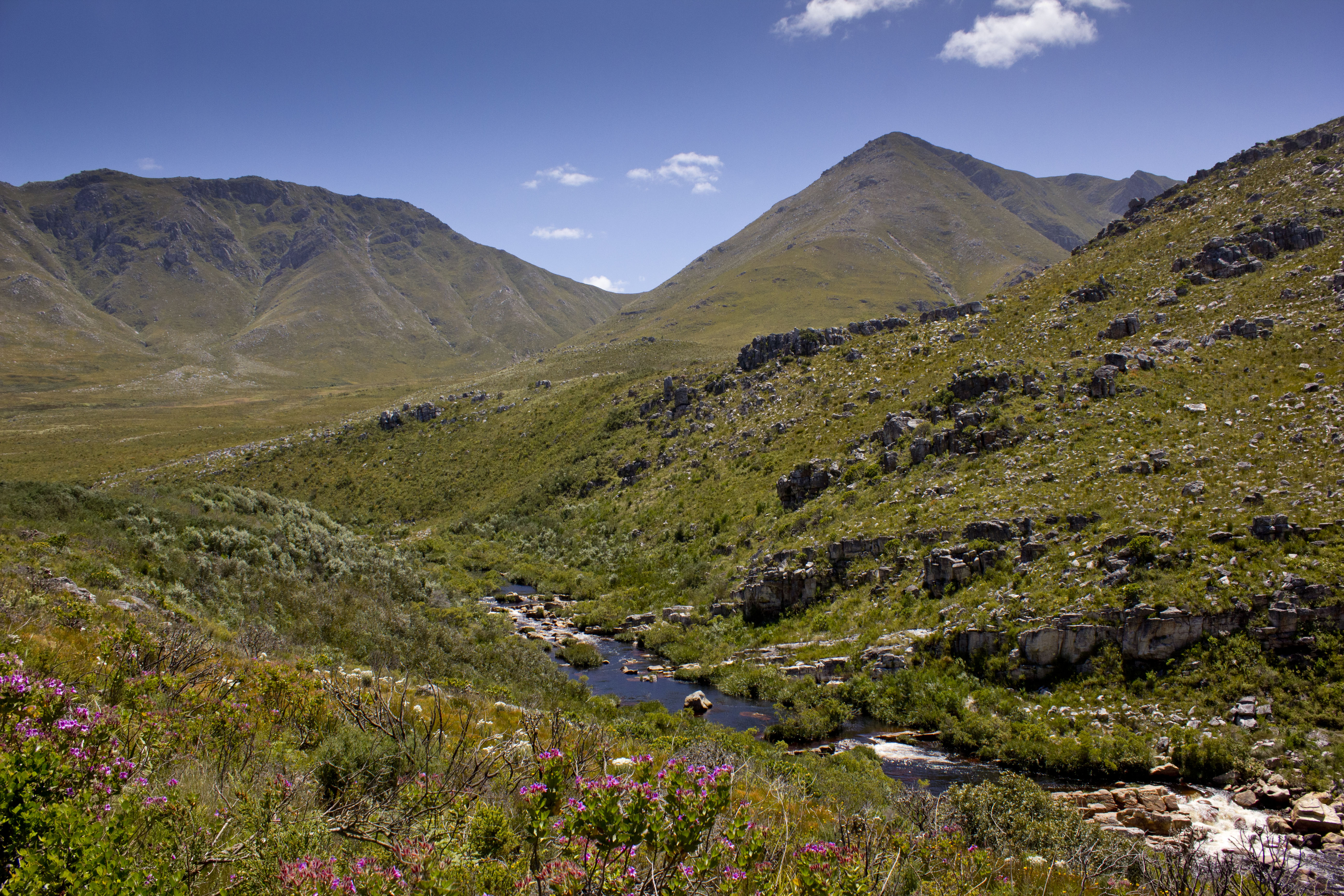 Located within the Kogelberg Nature Reserve, Kleinmond holds a plethora of stunning fauna and flora which can be spotted and appreciated through a multitude of hiking, walking and biking trails. The Reserve itself holds about 11 different hikes which vary from easy 3 hour hikes to overnight hikes for the more advanced hikers. Tackling the terrain on foot allows for truly digging in your heels while keeping an eye out for rare species of fynbos, various mountain dwelling critters and even whales.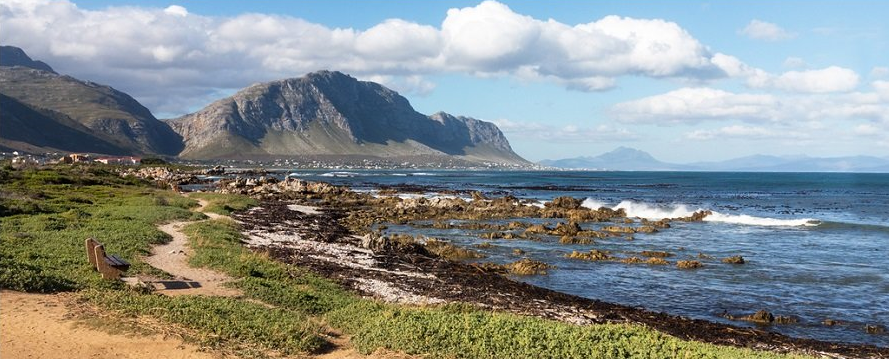 Those wanting a faster pace can take to the hills on two wheels or head upstream in kayak or canoe. The Kogelberg Nature Reserve is not only home to great hiking trails, but also excellent mountain bike trails. Offering a moderate ride, the Palmiet River Valley MTB Route can be tackled in a short few hours and is suitable for ages 10 and up. Alternatively you can take on the 39km long Kogelberg MTB Route. This route takes around 5 hours to complete and offers terrain not suited for the faint of heart. Remember to stop by the local tourism office as both trails require permits. Waterbabies can dive into adventure with the refreshing mountain waters of the Palmiet River. This stretch of water offers the perfect rapids for river rafting after winter rains. During the summer months however, the river is used for blackwater tubing and simply canoeing up and down the steady flowing water.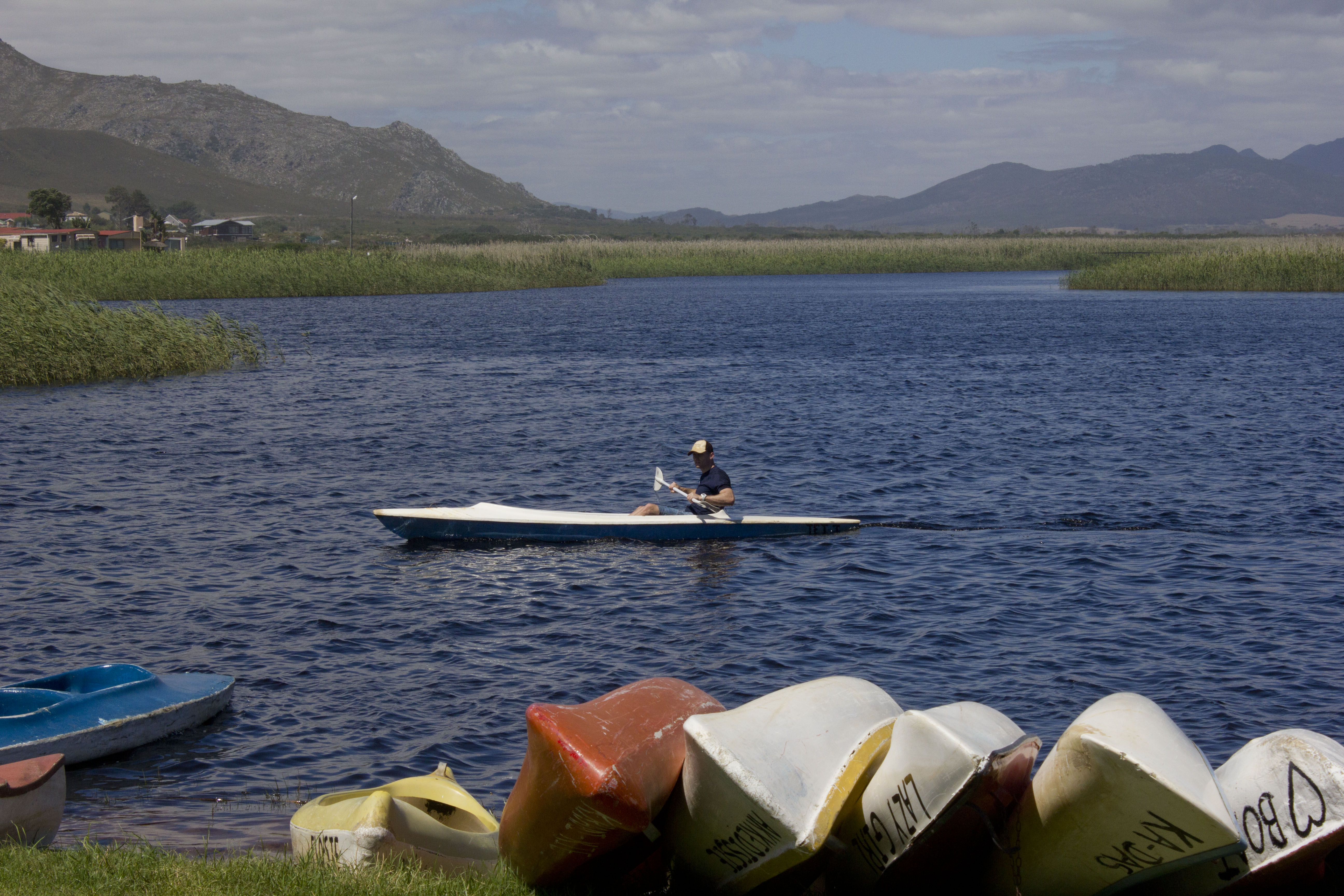 The Kleinmond Lagoon and beach is also a great spot to spend the sunny African summer days. Take the whole family out for the day and enjoy the time soaking up the sun, playing in the cool water, visiting the Preekboom or renting canoes to paddle along the lagoon and river beyond.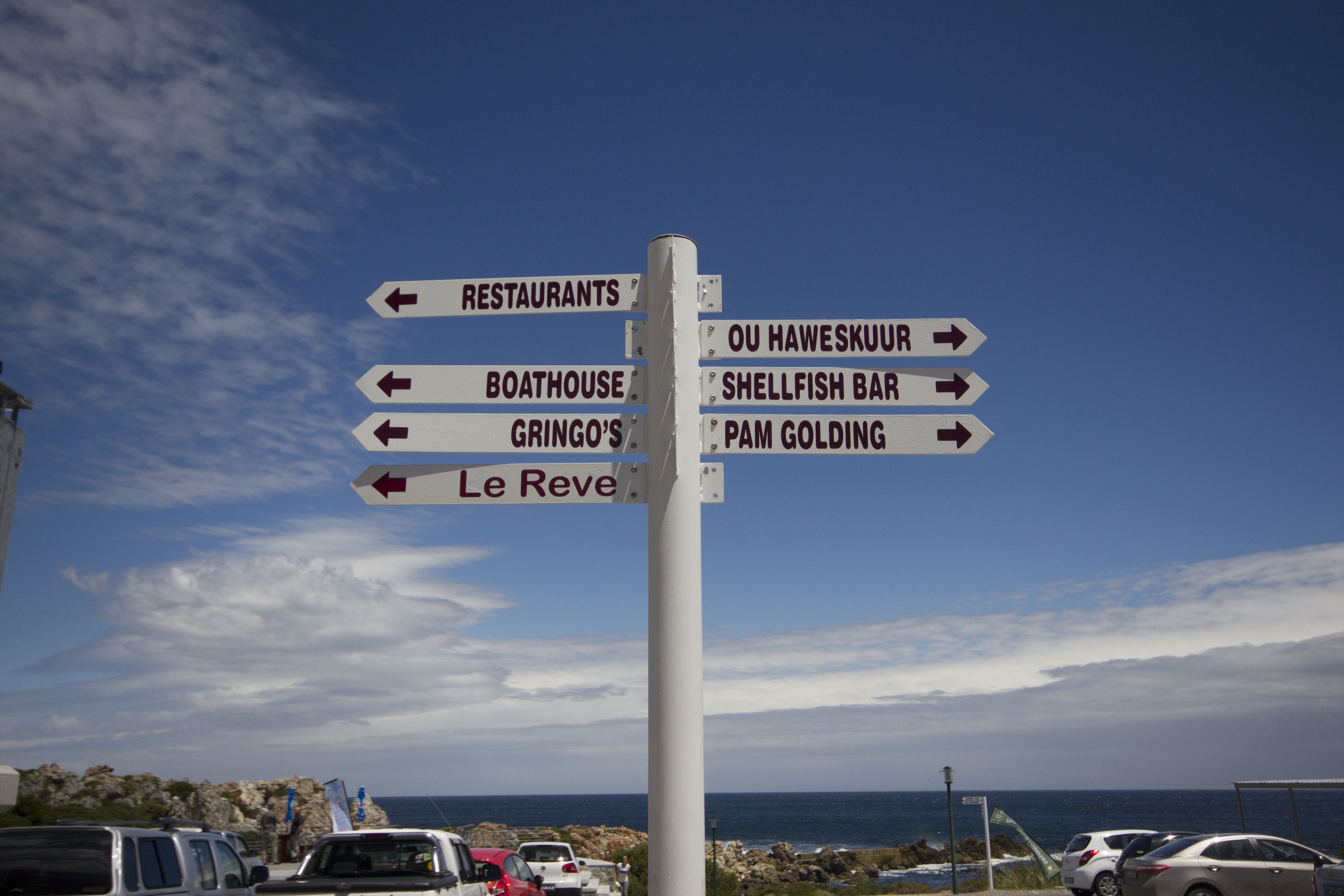 Besides all the outdoor adventures to be had, there is also a wide variety of eateries to visit and discover your favourite local dish and dessert. Kleinmond and especially its famous Harbour Road is also a great spot to shop around for that perfect gift. The busy streets hold various art galleries, curio and gift shops and markets that make for a great shopping experience.
Be sure to put Kleinmond on your list of active holiday destinations for a holiday you won't soon forget!