When looking for a unique and peaceful destination then the fruitful valley of Villiersdorp might be just what you are looking for. Nestled in between the Riviersonderend and Theewaters Nature Reserves, this town is a hub of easy living and natural beauty. And although 'hidden away', the vibrant town can be reached from all four corners of the compass – from Worcester in the north-east via the R43, from Franschoek in the north-west via the R45, from Botrivier in the south along the R43 and from Grabouw/Elgin in the south-west via the R321.
Villiersdorp is another one of the South African towns caught between the best of both worlds – the beautiful Overberg and the bountiful Boland. With stunning surrounding landscapes that have been compared to the likes of Switzerland and endless rows of vineyards and orchards to meander through, Villiersdorp offers tranquillity in a very unique way.
So why not venture a visit to Villiersdorp and experience all its wonders:
1. The Theewaterskloof Dam
When heading to Villiersdorp from Franschoek, Botrivier or Grabouw, the first tell-tale sign that you're close is the sparkling, mirror-top of the Theewaterskloof Dam. Built in the early 1970s, the Dam has since changed the microclimate of the Valley thus enhancing the conditions for growing fruit and has become quite the popular spot for waterbabies and nature-lovers alike. The vast body of water gives way to stunning views as well as a long list of exciting water sports including sailing, canoeing, kite surfing, water skiing and fishing. Visit the Theewater Sports Club for more information and to rent gear or head to the Theewaterskloof Golf Club to tee off near the water's edge.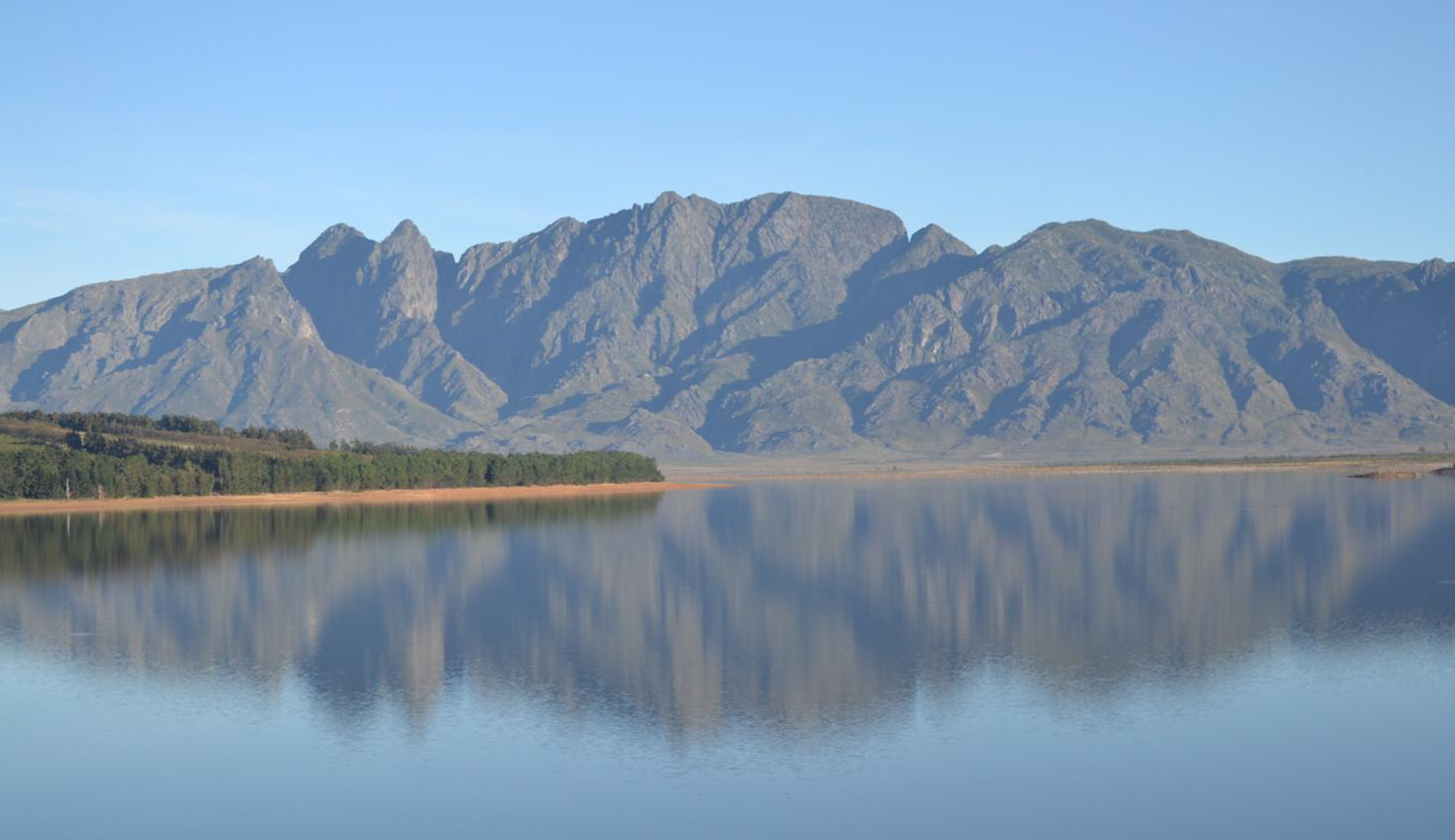 2. All the Alpacas
That's right! A short drive outside of Villiersdorp you'll find a herd of curious creatures that you didn't expect to find in the Overberg. Run by owners Alison and Chris, Helderstroom Farm just outside of town hosts a herd of close to 50 Alpacas. Visit the farm to view and feed the animals, browse their shop and watch the diverse fibre be spun into beautiful garments. Be sure to phone ahead and make an appointment as this is one attraction in Villiersdorp you can't miss.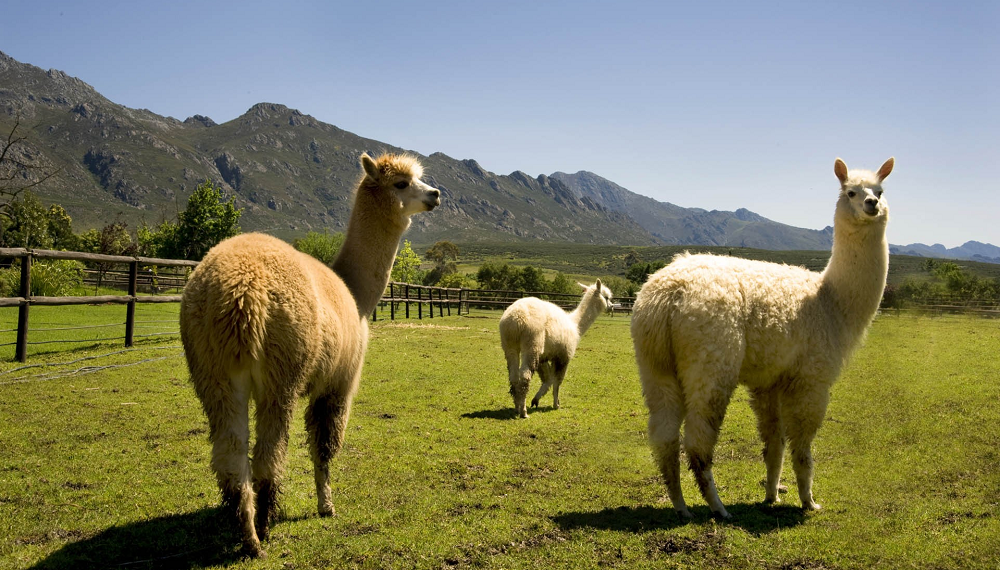 Image courtesy of Helderstroom Alpacas
3. Feast To Your Heart's Content
A busy day of exploring can always be perfectly rounded off by a hearty meal and the places to eat in Villiersdorp definitely don't disappoint. Along with their menus of favourites they also serve a dollop of great views. Situated on the banks of the Elands River or next to the Theewaterskloof Dam, the eateries here pull out all the stops. Run by experts in their fields and dishing up the best on local food and wines, you can rest assured you (and your stomach) will be taken care of. Visit the town's farm stall that holds both a menu with delicious dishes and the only tasting facility for the Villiersdorp Cellar. Those looking for a treat of a different kind can pop in at the Aphrodisiac Shack and rediscover their love for food. This smokehouse and deli provide a variety of succulent smoked foods and even offer gourmet picnics which can be enjoyed at your own leisure. Do try to leave some space for dessert.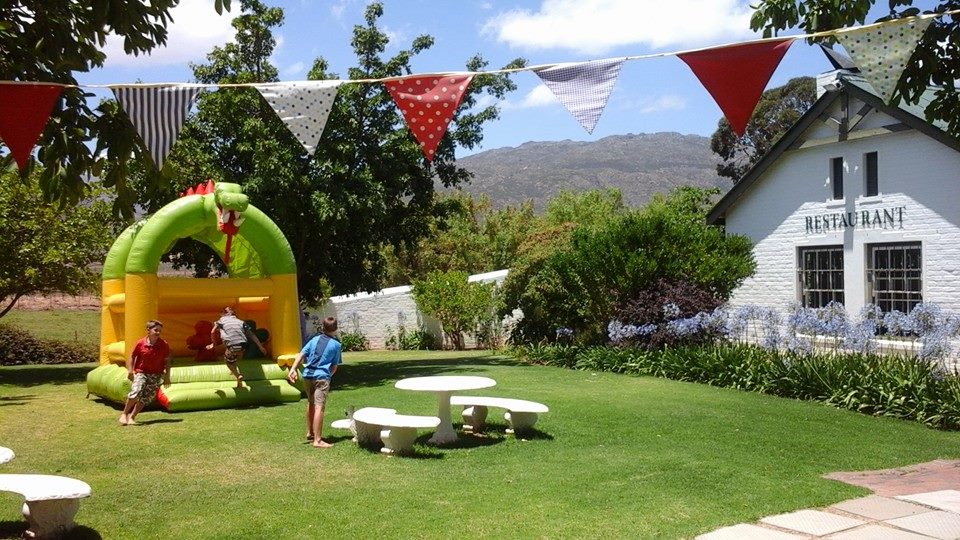 Image courtesy of Kelkiewyn Café
4. Get Your Engine Revving
As you explore the town you can see that its economy is driven by its agricultural endeavours, so it makes sense that Villiersdorp is home to the only Veteran Tractor and Engine Club in South Africa along with an impressive Tractor Museum. Some of the tractors and engines in the extensive collection dates back to the 1920's and are still in working condition. These hard-working old dames are even celebrated once a year with the National Tractor Festival.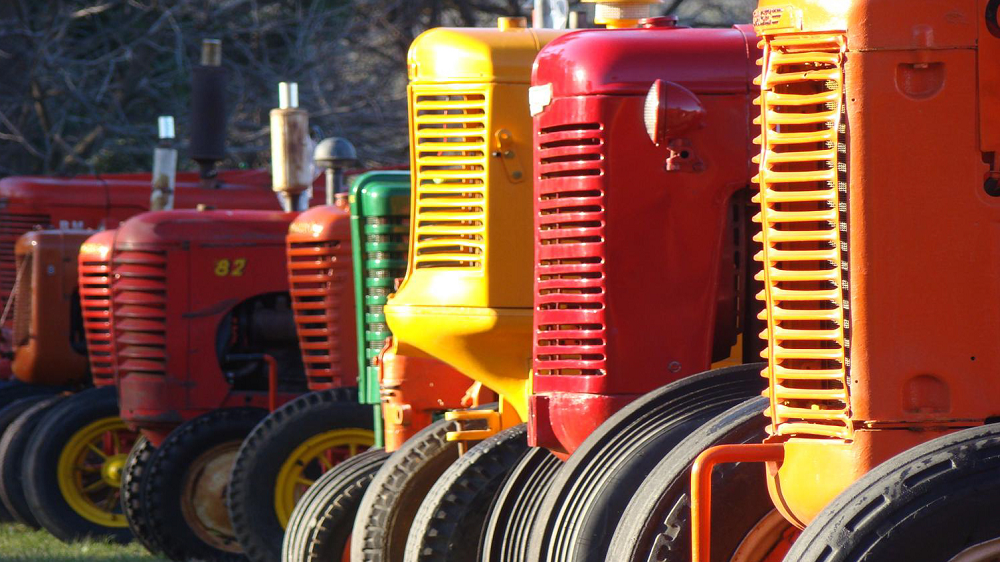 5. Be Inspired, Get Involved
Being surrounded by soaring mountains and a patchwork of vineyards and orchards, it's understandable that a handful of artists have settle in this picturesque valley; and countless others travel here for inspiration. The colourful owner-run galleries in Villiersdorp showcase the beautiful works of local artists from the area and also invite you to get involved. One delightful art studio and gallery even invites locals and visitors to join their painting courses held at their teaching studio. But if you're not artistically inclined, simply browse through the various creations and exhibitions. You might just find that perfect gift or art piece for your home.



Image taken at Dale Elliott Art Studio & Gallery
6. Put Your Foot (or Heel) Down
There's nothing quite like tackling the challenge of a rugged terrain whether by horsepower or pedal-power. And lucky for you, Villiersdorp offers great mountain biking routes as well as an extensive 4x4 route. Take on these challenging routes in a group or on your own pace to add this to the list of routes completed. Be sure to also take in the panoramic views and keep an eye open for the array of birdlife and land-dwelling creatures to be found in the area.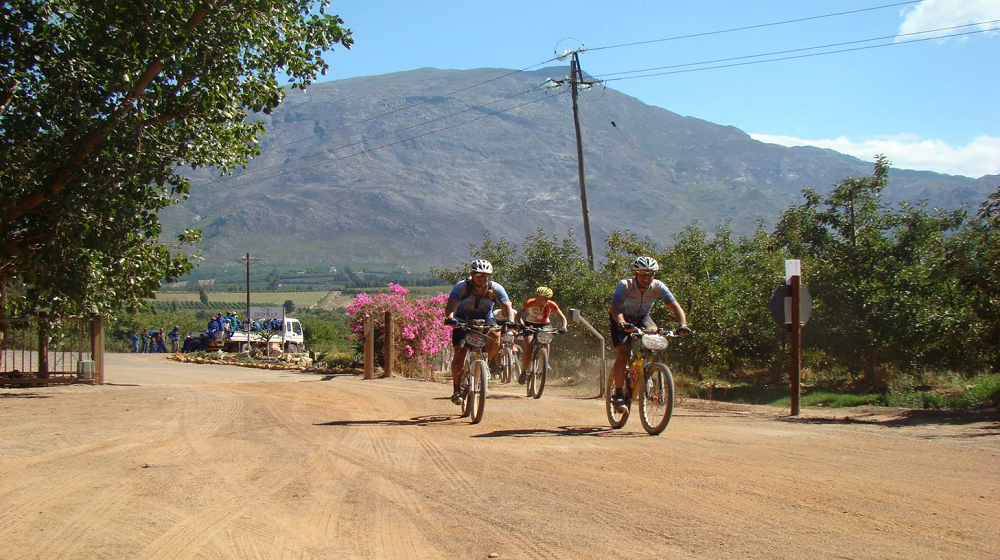 7. Join the Festivities
For most of the year, the folks of Villierdorp are hard at work, but every once in a while they kick back with a proper shindig. From social barn dances and balls to sports days and braai festivals, these friendly people really know how to have a good time. The area also hosts the slightly more serious triathlon and mountain biking race every once in a while. Villiersdorp has been the host of Villiersdorp Landbouskou, Braai Festival, SAS Youth Nationals, MiWay Cape Ultra Triathlon and many more. Keep an eye on the events and join the community for a proper party!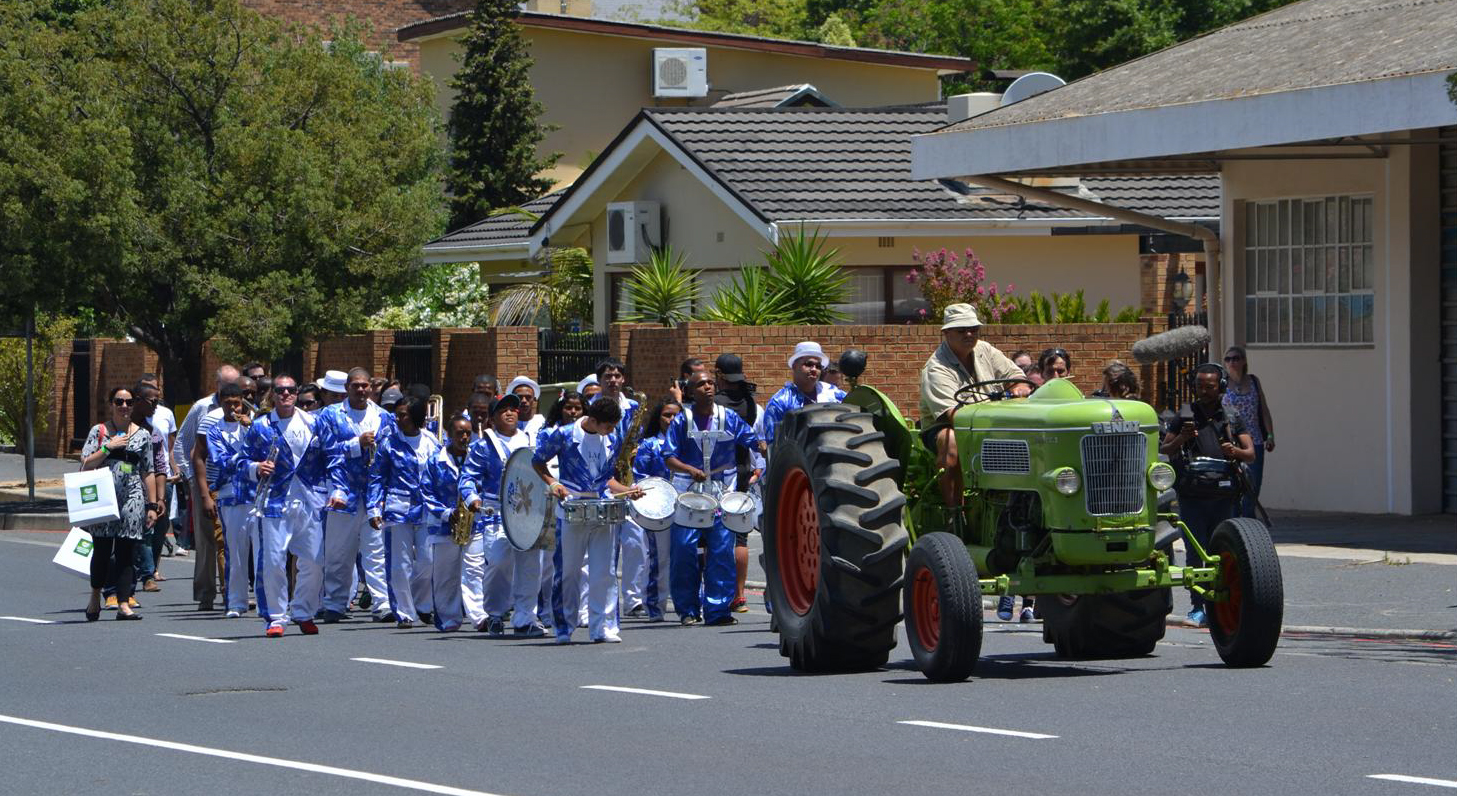 8. Widen Your Palate
With so much exploring and kicking back going on, you build up quite the appetite during the day. That's where the fine restaurants, farm stalls and tasting venues of Villiersdorp come in. Located in the heart of apple-growing country and also forming part of the Worcester Wine Route, this is one town you can properly sink your teeth in and savour the nectar of the gods while you're at it. With fresh local produce from the garden or next door orchard and wine made from the grapes of a nearby vineyard, Villiersdorp offers a uniquely close wining and dining experience to broaden your palate to the tastes of this beautiful valley.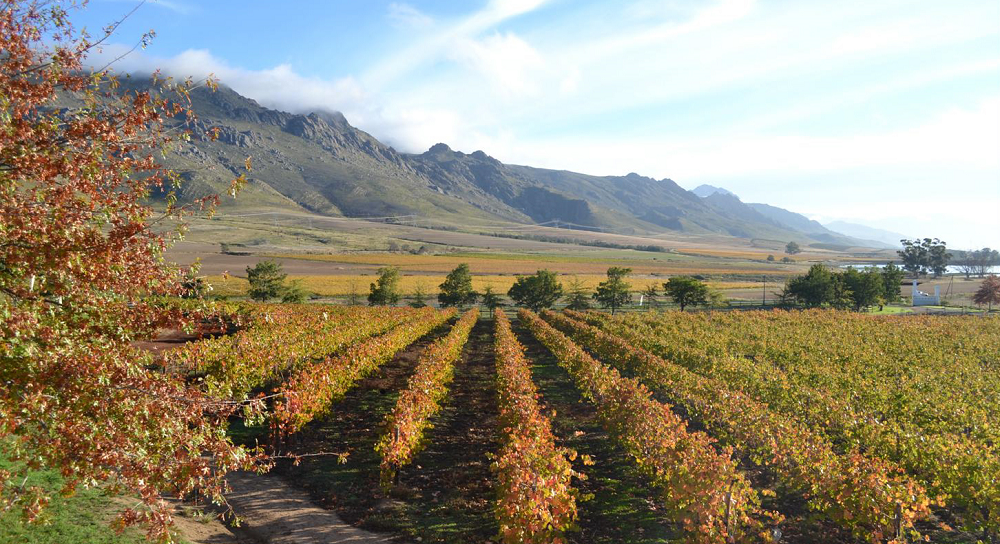 9. Take a Swing at Life
For anyone who is interested in the ultimate gentlemen's game, you know that it is never just a quick round, but a full experience. And what better way to spend the day than by teeing off on a top notch golf course next to the beautiful Theewaterskloof Dam. Once rated one of South Africa's top golf courses by Golfer's Digest, the Theewaterskloof Gold Club offer an immaculate practice green, driving range and also provide golf carts for hire. Take a swing at this 9-hole course where you are likely to score an Eagle as well as spot one.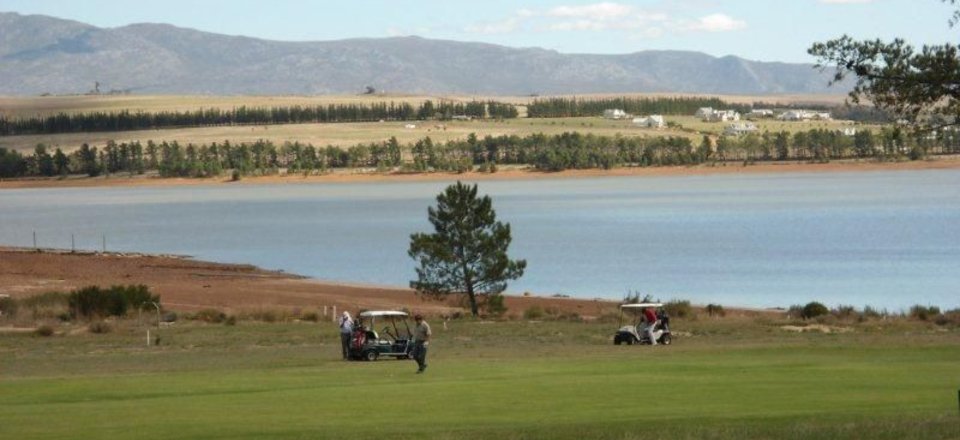 10. Take in the Scenery
A visit to Villiersdorp is all about enjoying and taking in the natural beauty of the area. And thus we definitely suggest taking some time to do the Elandskloof scenic drive. Connecting the fertile Elandskloof fruit farms with the town, the route offers up breath-taking panoramic views over the surrounding farms of orchards and vineyards. Winter months see the landscapes dusted with a sprinkle of snow while the autumn months show off the ochre shades bleeding into the vibrance of fruit and blossoms in the summer months. The drive serves as a perfect opportunity to escape and also for capturing that perfect moment 'on film'.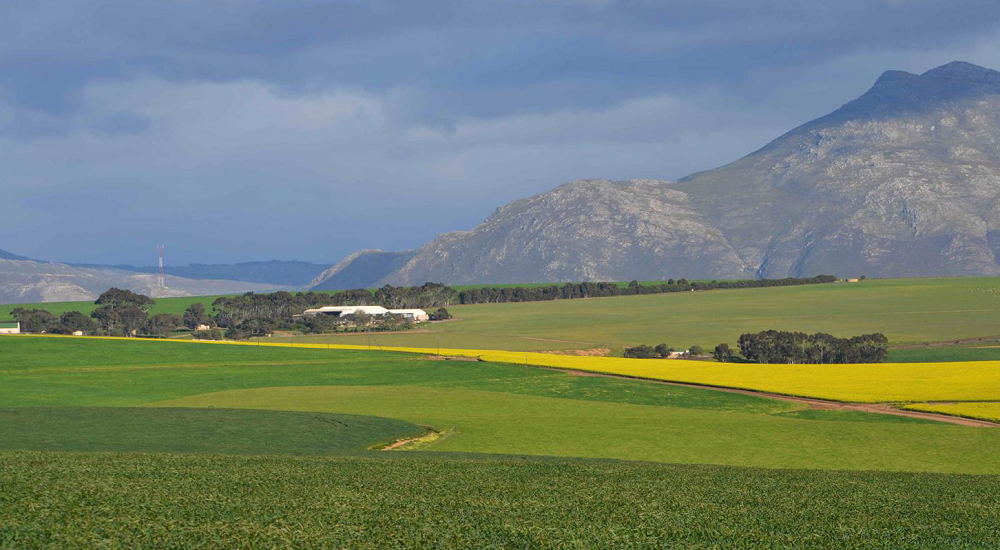 For a beautiful getaway with plenty of opportunities for excitement and relaxation – make your destination Villiersdorp. The easy ambience and enticing landscapes will envelope you in a sense of true escape while the locals make you feel right at home. Choose from a variety of comfortable accommodation, exciting things to do and various nearby attractions to explore and you have the recipe for a great holiday.

Images courtesy of MBE Photography, unless stated otherwise.