Blinds and Flooring Studio challenges businesses in Gansbaai to join them on their Rand-a-Cup Challenge. For every clean (empty) 500ml yoghurt cup delivered to their showroom, Blinds and Flooring Studio will donate R1 (one hundred South African Cents) to the S.H.A.R.E, to help feed those less fortunate in the community.
What can your business do to help?
Blinds and Flooring Studio challenges all Gansbaai businesses to equal (or better) their Rand-a-Cup initiative. By joining them on their quest to help the S.H.A.R.E feeding scheme, you can help fill a hungry tummy one cup of nourishing soup at a time.
Why should your business help?
Winter is a time for steaming cups of vegetable soup, hearty pots of stew and delicious baked puddings with lashings of custard. Life is good when things are going well.
Well, imagine a life where your next meal may not happen, where an empty stomach is part of each and every day of your life.
There are people in your community who don't know where their next meal will come from, and the feeling of always being hungry is part of every challenging day of their lives. It doesn't have to be that way. By pledging to join Blinds and Flooring Studio on their quest to assist S.H.A.R.E in their feeding scheme, you are ensuring that somebody will go to bed with a full tummy tonight.
Who is S.H.A.R.E?
S.H.A.R.E is a non-profit organisation based in Gansbaai powered by Pastor Frikkie Zeelie and a strong team of caring volunteers. The organization serves and assists underprivileged residents and communities in-and-around Gansbaai. S.H.A.R.E rely heavily on donations and volunteers to assist with ventures such as a soup kitchen, a charity shop and a home reparation service to those who need a helping hand. Furthermore, the S.H.A.R.E team create warmth in people's lives wherever possible with projects that include early learning assistance and celebration gatherings for the elderly and children at Christmas.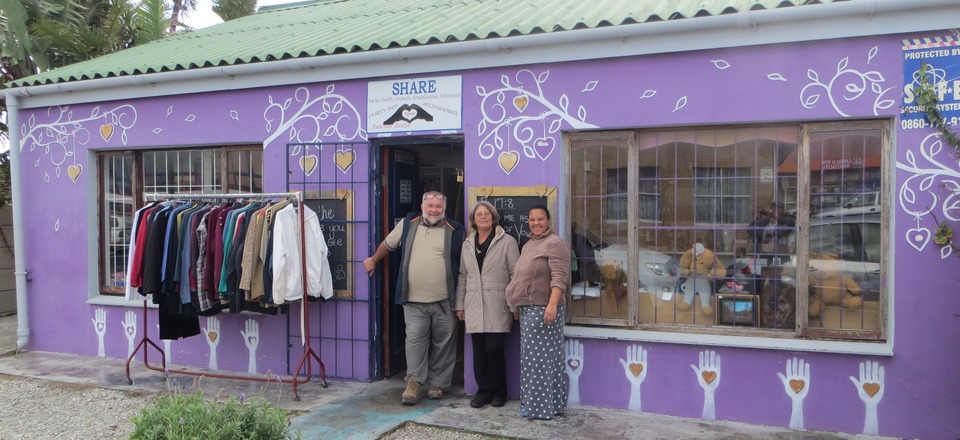 What will be done with the yoghurt cups?
Your plastic yoghurt cups will be filled with tasty soup bursting with healthy vitamins and nourishment, that will warm the tummies of those in the community who are less fortunate.
What will be done with the money?
Each Rand donated will be used by S.H.A.R.E to fund their soup kitchen, that feeds hundreds of less fortunate members of the community each week.
Don't have a business but want to help?
The challenge counts for groups of friends and private individuals, who want to do their bit, so get creative and join Blinds and Flooring Studio on their quest to make a difference by:
Collecting cups
Donating funds
Donating food
Telling all your friends to get involved
Let's do this!
To join in the challenge, contact Blinds and Flooring Studio at 087 724 8747.