For the past few weeks Twitter has been buzzing with the latest film that premiered at the Sundance Film Festival, Blackfish. The film delves into the real story behind cetaceans, mainly Killer Whales being used in theme parks.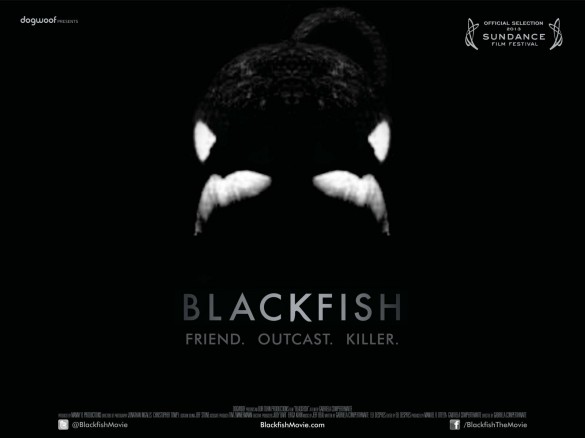 The harrowing film has brought many to a standstill and is in most viewers opinion a true eye-opener. Directed by Gabriela Cowperthwaite and produced by Manny Oteyza, the film is compared to the likes of the award winning documentary, The Cove, and it seems it is heading in the same direction. The Cove uncovered the truth about a cove in Taiji, Japan where hundreds of dolphins are rounded up and slaughtered.

Blackfish, however takes a behind-the-scenes look at the sourcing and caring of Killer Whales in captivity and how they are trained to perform in theme parks. Interviews with numerous ex-trainers at SeaWorld, marine biologists and scientists reveal the truth about the actions of these wild animals and how they are torn away from their mothers and kept in dark containment tanks.

The film opened this past weekend in theatres in the US and has everyone in an uproar, along with SeaWorld. The theme park issued a pre-emptive statement dismissing the film as "shamefully dishonest, deliberately misleading, and scientifically inaccurate".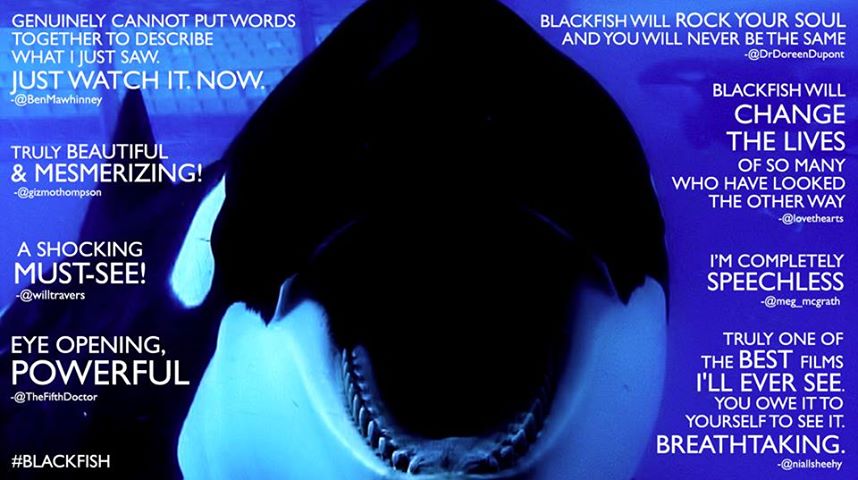 The main character in the film Tilikum, is an Orca bull that was involved in the killing of one of the trainers at SeaWorld in 2010. The film delves into the real reasons behind the "violent" actions of the Orcas in captivity and how the theme parks have been scratching the injuries and deaths up as trainer errors.

Coincidently, the event also sparked the book Death At SeaWorld by David Kirby. The paperback sold out after the first 16 days of being released and a second printing has been ordered already. The book and the film compliments each other well, states the author and he is thrilled that both are bringing across the message of what is really going on in the entertainment world.

We salute those who are willing to shine a much needed light on the truth and await the chance to see it ourselves.