Published: 18 February 2013
By:Lily Upton
In order to learn more about plant and their importance, Susan took our Dibanisa group to Witvoetskloof where they could learn more about the three most important elements in the fynbos ecosystem – ericas, proteas and restios. The boys went on a hunt looking for the various species to learn more about them. Susan explained to them that a house is like an ecosystem and that all elements within that ecosystem is important.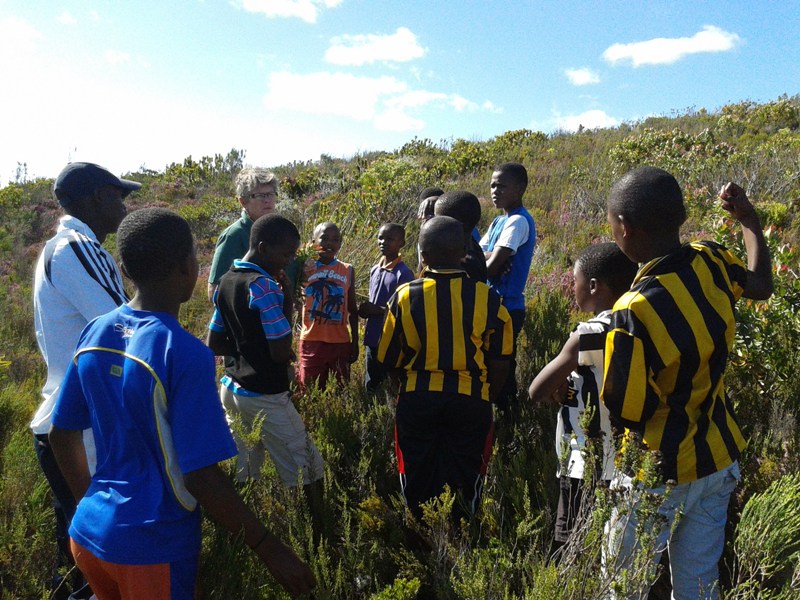 After our walk, we moved down to Green Futures, where Caido explained the importance of plants and how to plant a tree. The boys packed up two trees, spades, compost and organic fertilser which we took to the sports field.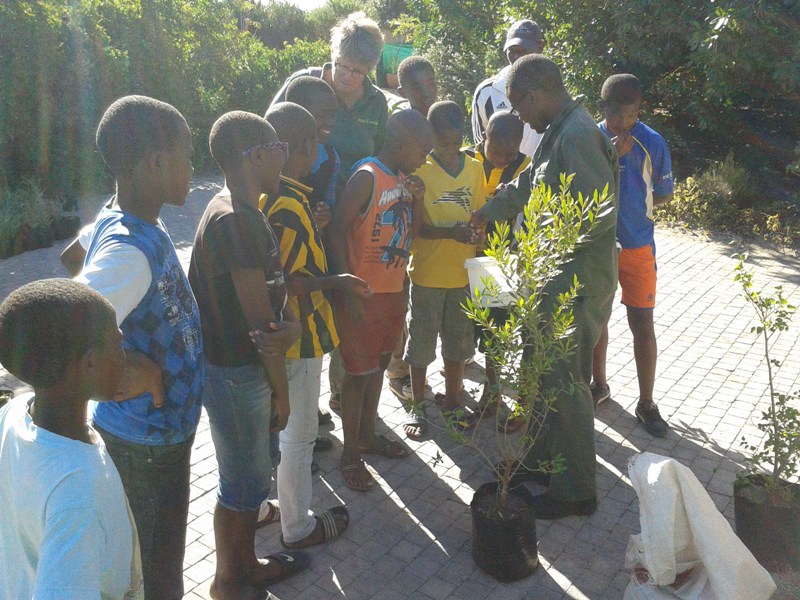 The boys were divided into teams and assisted by two guides in training who completed their Green Futures Course last year. Akhona and Caido explained to the boys what they should do and helped them to prepare the soil for the tree.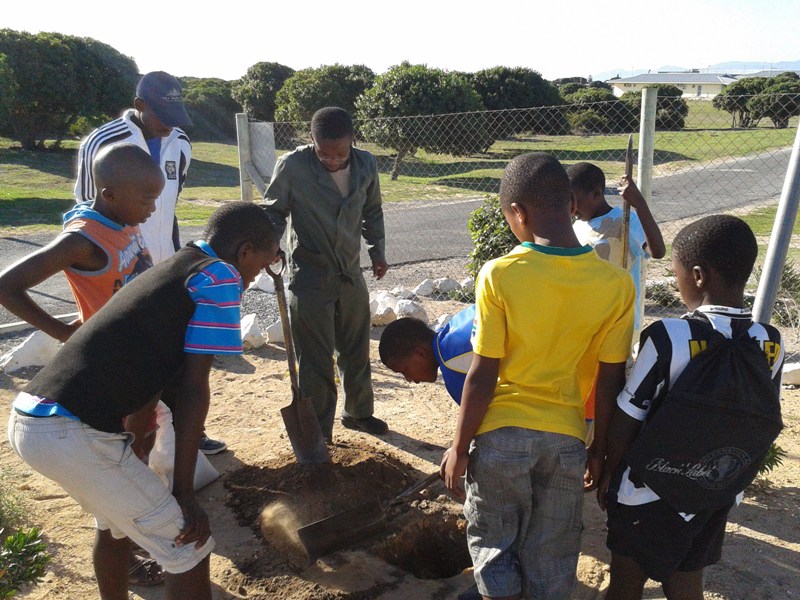 Once they were done, the boys played a game designed by Coaches Across Continents to go with the lessons. Bulelani assigned three trees, which were safe zones. Some of the boys were 'it' and had to tag the remaining players. If they players reached a 'tree' they were safe. The trees were gradually removed. This taught the boys the importance of trees.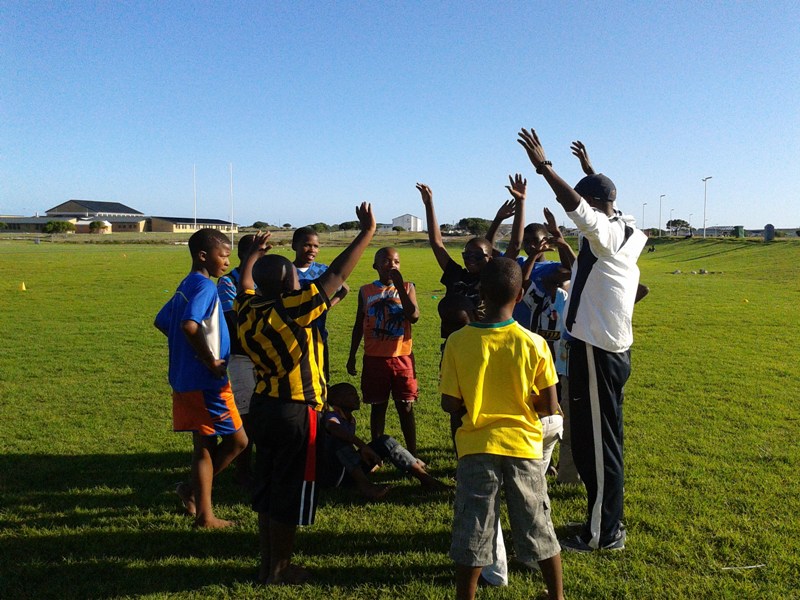 Our next lesson will take place on Friday when we will learn about the Marine Big 5. Thanks to Susan for taking the boys out and for Caido and Akhona for their assistance!