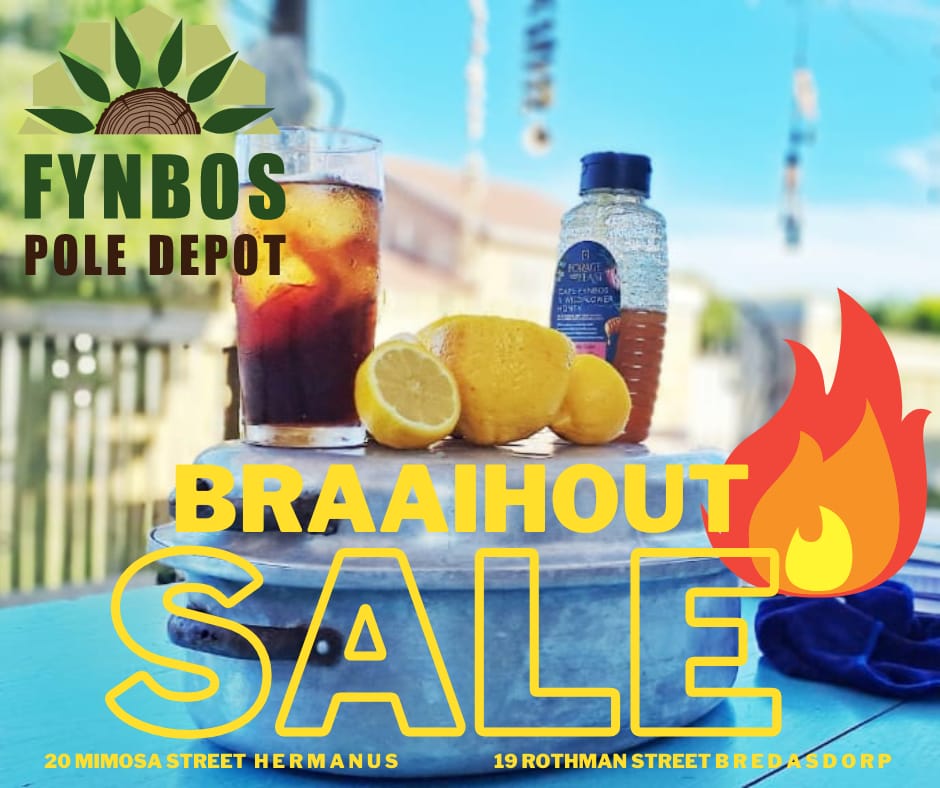 Braaihout / Braai Wood
The most memorable summer nights are those spent with family and friends, waiting patiently for your meat to cook, whilst surrounding a toasty fire that someone should have started a few hours earlier.
Make sure you have braai wood for the upcoming holiday season by visiting or contacting Fynbos Pole Depot!
For more information, contact Fynbos Pole Depot Hermanus.