NEW: Wireless Security System for Ultimate Protection
We are proud to announce that we have added a new product and service to our range!
AJAX Alarm System can easily be integrated with your existing security company and various home automation systems.
Free demos all day every day!
Our first 3 clients will receive their installation FREE of charge!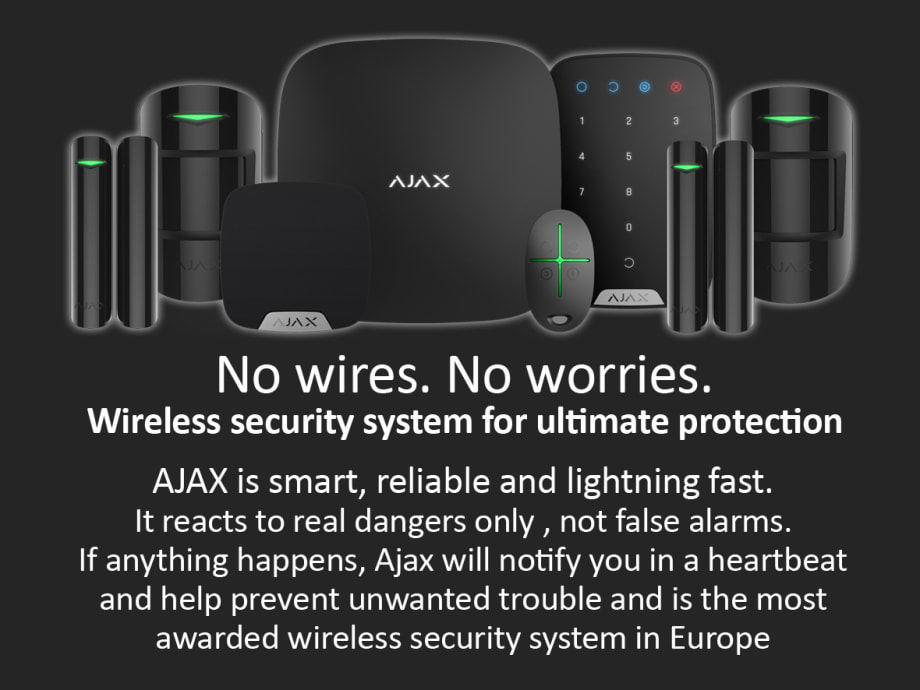 For more information, contact Vidi Vox.