Welcome to one of the biggest cultural events in the Overberg! The Kalfiefees stretches over the long weekend of 4 – 9 August 2016 and promises to be as exciting as ever. The opening gala evening features the talented voice of Anna Davel in her production Dis 'n Jazz Up!

This year's festival also sees the first Kalfiefees Wildekrans-Rotary MTB Adventure race hosted by the Hermanus Rotary Club in conjunction with the Wildekrans Estate in Botriver. The exciting 35km race takes place on Sunday, 7 August 2016 and all proceeds will go to helping the Non-profit organisations that the Hermanus Rotary Club is involved with. Be sure to book your tickets and experience the beauty of the Botrivier surrounds all for a good cause.
Women's Day will be celebrated with a pamper morning at the Harbour Rock Restaurant with well-known guest speaker, dr. Frans Cronje. Further treats for the ladies include a fantastic foodie production with Sarie food journalist, Herman Lensing and Marinda Engelbrecht from Kokkedoor in Nog 'n VOORSKOOT en lipstiek!
Entertainment for the kids include various shows like Tjiff en Tjaff and Spekkies en die Drie Varkies as well as other fun activities to keep them busy and smiling.
The entertainment continues with appearances from loved artists like Jannie Moolman, Corlea Botha, Koos Kombuis, Daniele Pascal, Rocco de Villiers and many more. This year's program will also include performances by the Tygerberg Children's Choir.
Those looking for some side-splitting fun can keep an eye on the comedy shows:
- Marion Holm with Die Kaap is weer Holms
- Jody Abrahams and Diaan Lawrence with Klein Jakkalsies
- Eric Nobbs with 'n Kat in die Duiwehok
- Dowwe Dolla
- Anthea Thompson with In My Briljante Egskeiding
Alternatively those looking for a good drama to sink their teeth into can keep an eye out for the following shows:
- Pa with Chris van Niekerk
- Hemelruim with Tinarie van Wyk Loots and Paul du Toit
- Rooivlak with Richard September
- Invisible with Vinette Ebrahim
- Amper, Vrystaat with Antoinette Louw, Milan Murray and Cintain Schutte
- Plant vir my 'n boom, André with Tinarie van Wyk Loots and Eric Holm
- Pruimboom with Jan Groenewald
The various artists and shows for the festival will go as follows:
Friday 5 August
- Early morning debate and talk by Marion Holm
Saturday 6 August
- Women's Day celebrations at Harbour Rock Restaurant
- Comedy from acting pair Diaan Lawrenson and Jody Abrahams
Sunday 7 August
- Music with Liza Beekman
- Drama with Chris van Niekerk in Pa
Monday 8 August
- Singers Corlea Botha and Jannie Moolman take to the stage
- Doww Dolla turns "grandmother"
Tuesday 9 august
- Comedy in My Briljante Egskeiding
- Experience growing old with Eric Nobbs in 'n Kat in die Duiwehok
Experience the dramatic side of Hermanus this August with the Kalfiefees and all its offerings. Book your accommodation today to avoid disappointment and remember to fuel up one of the great eateries in Hermanus!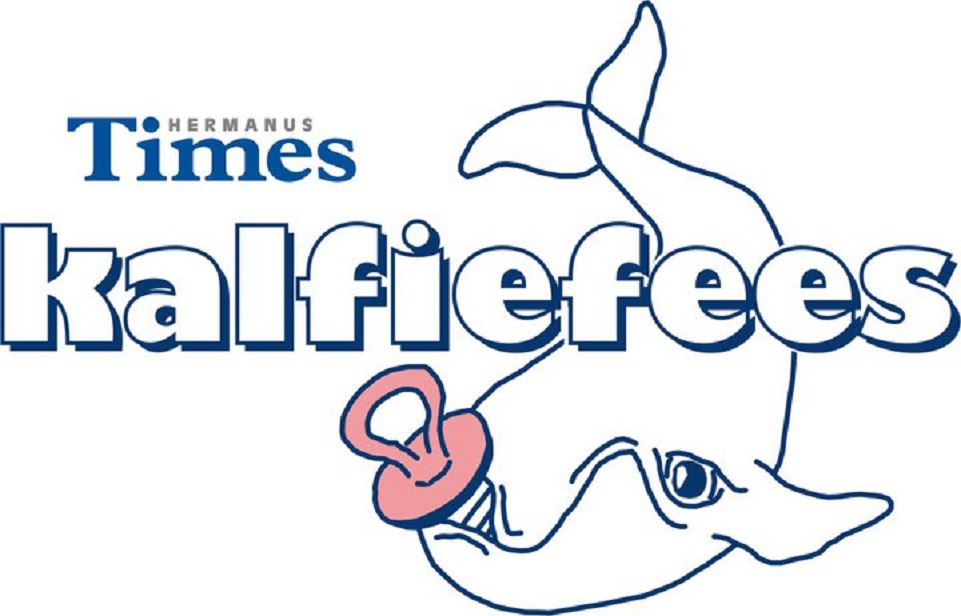 For further information visit www.kalfiefees-hermanus.co.za