De Hoop Collection Activities
Guided Bird Walk
(duration +-2 hours)
A wonderful walking experience with a qualified field guide focused on the identification and behaviour of the prolific birdlife found in De Hoop Nature Reserve. Length of the walk is dependent on the fitness levels of participants. Depart from the meeting tree at the Opstal at 6am October - March and 8am April - September. R175 per person
Guided MTB Trail
(duration 2 - 3 hours)
Get the chance to cycle among herds of eland, bontebok and other game species with a qualified field guide who will share his knowledge of less obvious natural and historical aspects of De Hoop. Depart from reception at various times. To be booked and confirmed at reception. R360 per person
MTB Hire
Duration: 08h00 - 17h00 per day
Cost: R 350.00 per person (for the day) and R200 for kids under 12 years
Vulture Experience
(duration +- 3 hours)
Adventure out to the cliffs of Potberg Mountain to view endangered Cape Vultures - the Western Cape's last surviving colony of these amazing birds.
Depart from the Opstal Area in the morning (times vary according to seasons) with your guide for a scenic drive through endangered fynbos. Once at Potberg, guests will hike (+-1 hour) up to the Vulture Deck to watch the vultures swoop and soar above. Rate includes your packed picnic presented in a backpack for you to carry. Suited to Guests aged 12 and over. Minimum of 2 guests, maximum of 10. Prior arrangement & booking essential. Day visitors welcome. R550 per person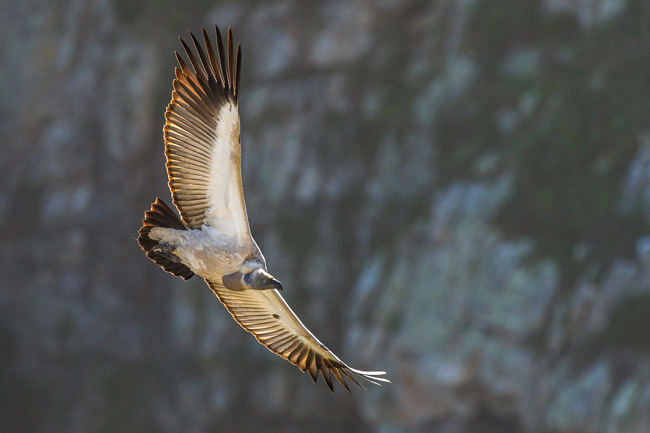 Guided Eco Boat Cruise
(duration 1.5 -2 hours)
Explore the Vlei and enjoy bird, game, otter and even porcupine sightings with our eco cruise experience.
Cruises are held daily at 11am and 3pm during summer or can be booked by arrangement. Morning cruises include tea, coffee as well as pastries and croissants with jam and cheese. Guests opting for the evening cruise can enjoy house wines, local beers, juices and savoury snacks.
Please note that this excludes spirits and speciality wines. R375 per person
Interpretive Marine Walk
(duration +-2 hours)
A walking trail exploring coastal rock pools and sandy beaches while a qualified guide points out interesting marine life forms. Also a great way to experience the Southern
Right Whales in the bay between June and December. Depart an hour before low tide from the meeting tree. Times of daily low tide should be confirmed with reception the day before. R250 per person
Nature Drive Experience
(duration 2 hours)
Experience the Pristine Fynbos and Wildlife on the reserve from an open safari vehicle. A qualified field guide will interpret rare and endangered species including Bontebok and Cape Mountain Zebra. The drive will encompass some of the beautiful scenic areas of the wetland and there will be opportunity for viewing and identifying some of the Birdlife occurring in the reserve. Rate includes sundowners with snacks, soft drinks, local beers and house wines.
Maximum 8 guests.
Times: 17:00 Summer -16:00 Winter
R375 per person
Valid from 1 October 2021 - 30 September 2022
Terms and Conditions
• All activities are weather dependant
• The Marine Walk is weather and tide dependant
• Activities can be pre-booked
• Pre-booked activities will be confirmed or cancelled on arrival as per the discretion of management
• No pre-payments are allowed
• Payments are only accepted on arrival at the reserve
• Rates are subject to change without prior notice
• Rates include guided activity only and snacks and beverage only where indicated
• Children 11 years and younger pay 50% of the full rate
• Eco Boat Cruise takes place on the De Hoop Vlei only - no cruises at the coastline
• Eco Boat Cruise takes maximum 10 guests including children
• Nature Drive takes maximum 10 guests including children
• A maximum of 10 Guests are allowed on the Vulture Experience and no children under 12 years
• Rates are NETT
For more information, contact De Hoop Collection.