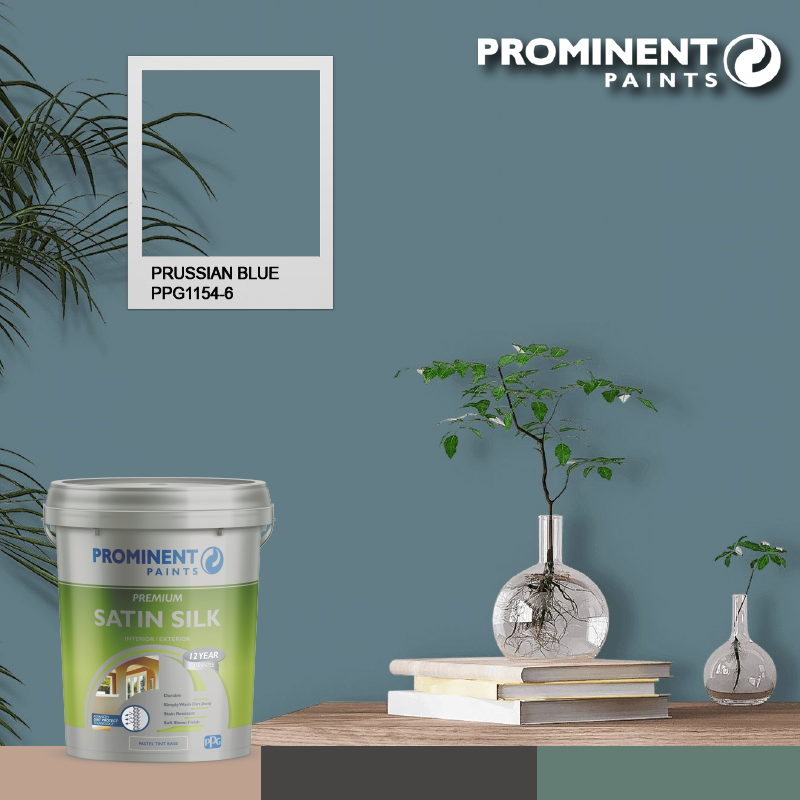 Prominent Paints: Prussian Blue
Colour your life with Prominent Paints in Prussian Blue (PPG1154-6). This deep, neutral, indigo blue has a cobalt undertone and it's easy on the eye and even easier to decorate with. It creates an elegant, calming feel and is awesome paired with cream or silver, textured jute and cane.
For more information, contact Wilkoo Marketing Paint Distributors.