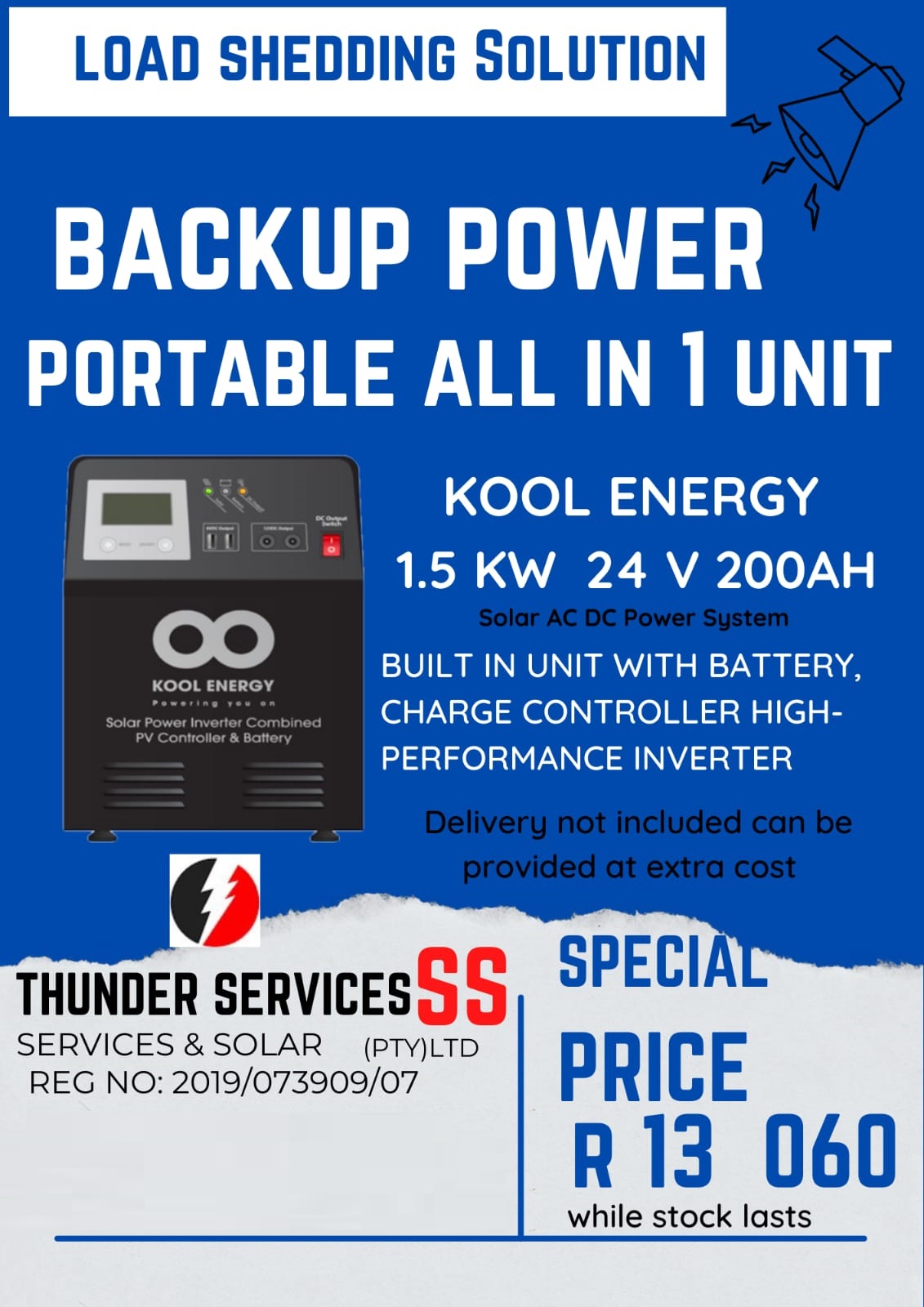 Backup Power Portable Kool Energy 1.5kW 24V Inverter
The backup inverter is easily transported to where ever you need it and its compact size makes it easy to store away when not in use.
Its plug-and-play ability makes it the perfect companion during load shedding and it will run your essential loads. This unit does not need to be installed. So you won't have to spend on solar installations, which makes it even more cost-effective.
If you want to connect it to solar panels, you can.
Build it unit with battery, charge controller and high-performance inverter.
Special Price: R13,060
Delivery not included, can be provided at extra cost.
Valid while stock lasts.
For more information, contact Thunder Services & Solar.