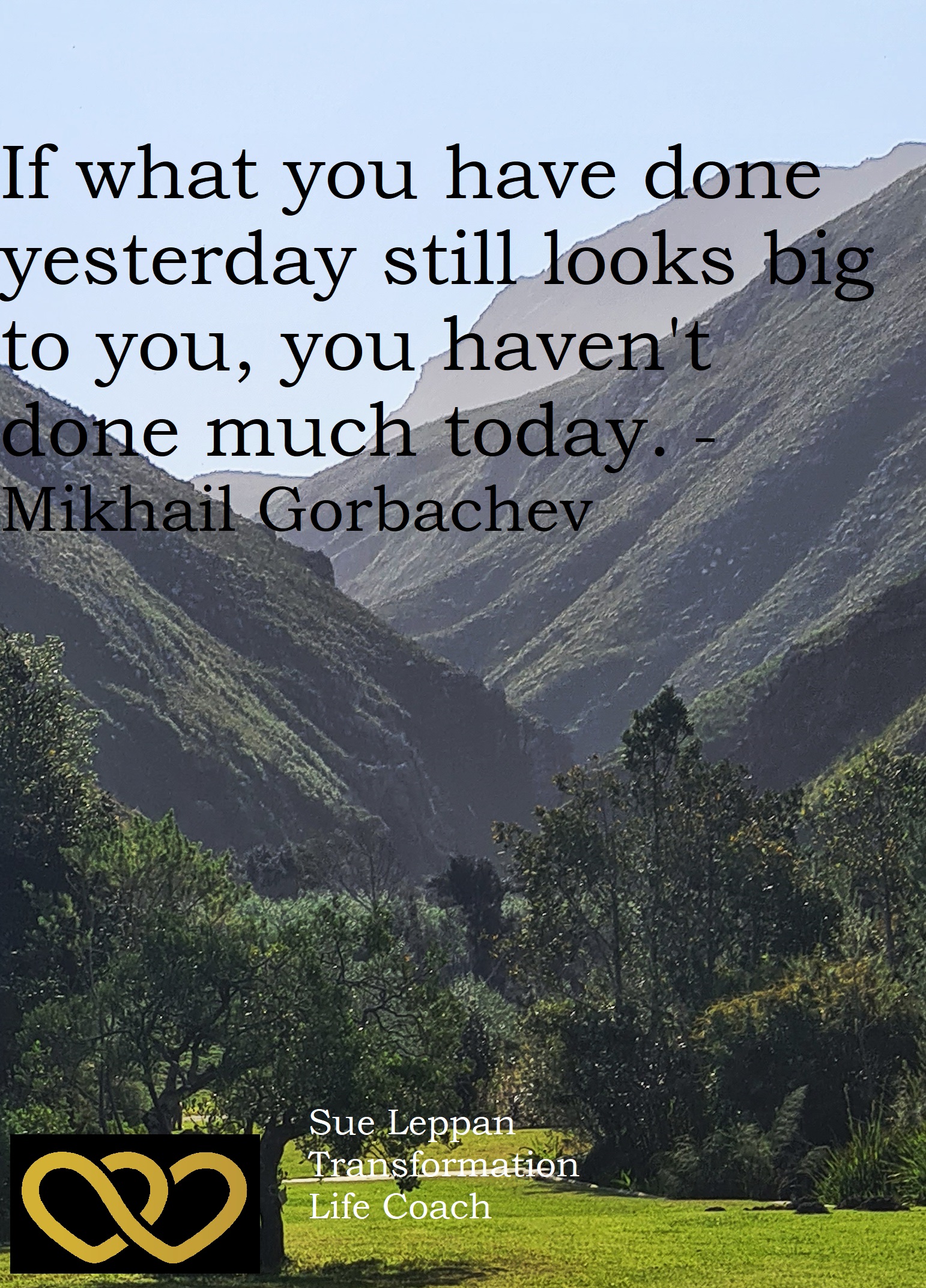 Show Up For Yourself Every Day
It is when we look back, still holding the fears of failure and confidence, that yesterday's goal again becomes today's mountain.
When you show up for yourself every day, and you do your best in that moment, you have conquered and succeeded. Why would you look back today at where you started and still believe that what you have accomplished is not good enough?
When we set our goals, set the ultimate outcome, then break it down into "steps" - organize the steps so you have natural flow in your progress. At the end of the week, you only recognize what you have accomplished. Revisiting the "mountain" will be demoralizing - the mountain now only exists as the string on which you pull to guide you to your result. "Failures" are now lessons on how to do it better.
When we work towards our goals, we neglect to recognize the small achievements of every day. Without the small achievements, the mountain will never be conquered.
Dream big, show up, and give yourself recognition daily. Are you ready to achieve your goal?