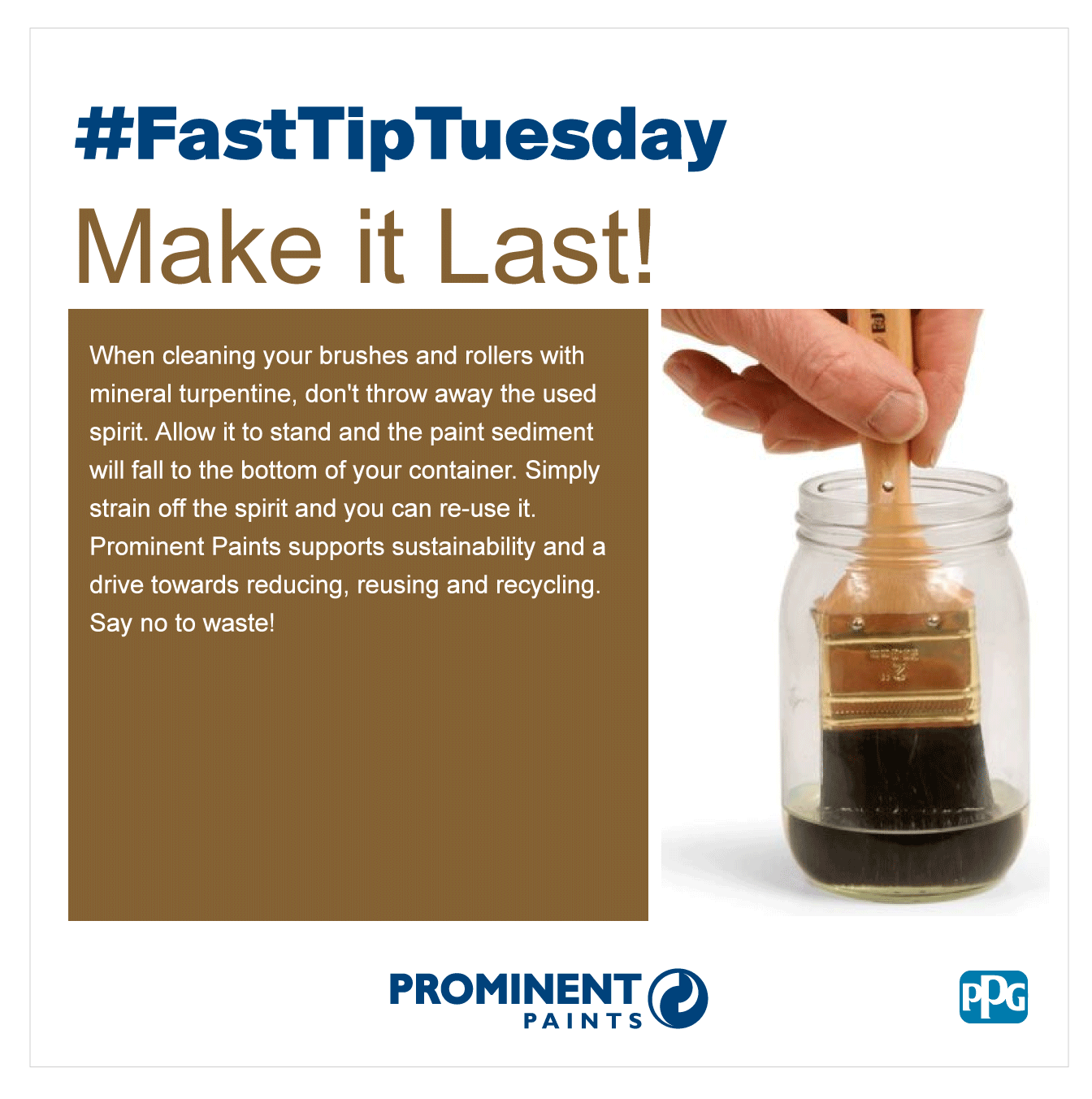 #FastTipTuesday: Re-use Mineral Turpentine
If your home is a DIY command centre or you are in the business of paint - then this fast tip is for you.
When cleaning your brushes and rollers with mineral turpentine, don't throw away the used spirit. Allow it to stand and the paint sediment will fall to the bottom of your container. Simply strain off the spirit and you can re-use it.
Prominent Paints supports sustainability and a drive towards reducing, reusing and recycling. Say no to waste.